People on the Move: Coca-Cola, Hostess Brands, PepsiCo & Smoker Friendly
Get great content like this right in your inbox.
Subscribe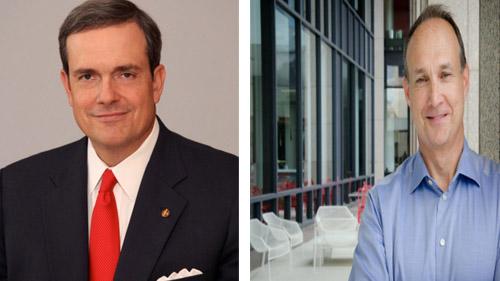 NATIONAL REPORT — Retailers, wholesalers and suppliers in the convenience store industry are only as good as their management teams and employees. In this special roundup, Convenience Store News runs down the most recent executive changes at the top in the industry. 
Catalina
Catalina appointed Tom Corley as global chief retail officer and president of U.S. Retail. In his new role, Corley will also provide additional leadership to Catalina's retail clients in Europe and Japan.
Corley's extensive background in the retail and consumer packaged goods(CPG) industry includes nearly three decades in senior leadership positions at Kraft Foods, including executive vice president, president of Sales and Foodservice.
Before joining Catalina, Corley served as chief operating officer of Acosta.
The Coca-Cola Co.
J. Alexander "Sandy" Douglas Jr. is retiring as president of Coca-Cola North America (CCNA) and will be succeeded by James L. Dinkins, who currently serves as president of the Minute Maid Business Unit and chief retail sales officer for CCNA.
Dinkins will begin his new duties Jan. 1, reporting to Coca-Cola President and CEO James Quincey. Douglas will retire from the company on March 1.
Before taking title to president of CCNA's Minute Maid Business Unit, Dinkins served in a variety of leadership roles with Coca-Cola, including senior vice president, sales in National Retail Sales for select grocery, club and convenience retail customers. He was also president of the 7-Eleven Global Customer Team.
Douglas began his Coca-Cola career in 1988 as a district sales manager for the Foodservice Division of Coca-Cola USA. He was named vice president of Coca-Cola USA in 1994, assuming leadership of the Coca-Cola Enterprises Sales & Marketing Group.
In 1998, his responsibilities were increased to include the entire North American Field Sales and Marketing Groups. He was appointed president of the North America Retail Division in 2000. In 2003, he was appointed senior vice president and chief customer officer of The Coca-Cola Co., where he led the company's customer and commercial leadership organization. In 2006, he was appointed president of the Coca-Cola North America Group and, in 2013, was appointed senior vice president and global chief customer officer.
In 2015, he was elected as an executive vice president of The Coca-Cola Co. Under Douglas' leadership, CCNA has been the fastest-growing large consumer goods company in North America for three consecutive years.
Hostess Brands Inc.
Bill Toler, president and CEO of Hostess Brands Inc., is retiring from the company effective March 1, or sooner if a replacement is appointed. He will remain on the board of directors.
"On behalf of the board and management team I would like to thank Bill for his significant contributions to Hostess. Under Bill's leadership, the company successfully re-established the iconic Hostess brand as a leader within the sweet baked goods category and transitioned from a private to public company," said Dean Metropoulos, executive chairman of the board. "Bill has led Hostess through a considerable growth phase and has generated significant stockholder value. It has been a pleasure working with him to establish a strong culture as a foundation for future success."
The board has created a subcommittee to identify and evaluate internal and external candidates with the assistance of an executive search firm to succeed Toler.
PepsiCo Inc.
PepsiCo Inc. named Dave Yawman executive vice president, government affairs, general counsel and corporate secretary.    
Yawman most recently served as senior vice president and deputy general counsel, PepsiCo, and general counsel North America and corporate. Previously, he served as senior vice president, chief compliance and ethics officer for PepsiCo, managing a global team of professionals overseeing compliance and ethics matters around the world. 
He also previously served as general counsel of North America Beverages, Quaker Foods North America and Latin America Beverages. He spent five years in the law department of the Pepsi Bottling Group (PBG) where, as associate general counsel, he oversaw all corporate, securities and merger-and-acquisition matters. Prior to joining PBG in 2005, Yawman spent six years as a member of PepsiCo's corporate law department.  
Before joining PepsiCo in 1998, Yawman was an associate with the law firm Fried, Frank, Harris, Shriver & Jacobson and served as a law clerk in the United States District Court.
Smoker Friendly International
Smoker Friendly International has made changes to its sales team, handing the responsibilities of the day-to-day operations of the Smoker Friendly Authorized Dealer Program to Keelan and Colin Gallagher.
Colin Gallagher takes on the role of director of operations and business development with the tasks of managing existing Smoker Friendly authorized dealers as well as focusing on expanding the Smoker Friendly network.
Keelan Gallagher takes on the role of director of trade marketing and brands tasked with managing the Smoker Friendly Private Label brand, the relationships with the company's manufacturing partners, as well as designing and implementing the brand's promotional strategy.
Colin Gallagher joined Smoker Friendly in April. He spent the past seven years as an international tax consultant with PricewaterhouseCoopers in Denver. Keelan Gallagher joined Smoker Friendly team in 2014. He previously held various sales and marketing roles within Swisher International, Santa Fe Natural Tobacco Co., and Swedish Match.
Both will report to Terry Gallagher Jr., who maintains his role as president of Smoker Friendly. Additionally, Mary Szarmach will maintain her role as the vice president of government affairs, also reporting to Terry Gallagher.
In addition, Renae Malik will depart the Smoker Friendly International team to take on the role of operations support specialist for The Cigarette Store Corp. She will report directly to Dan Gallagher, vice president of operations for The Cigarette Store Corp.
Swisher International Inc.
Swisher International Inc. President and CEO, Peter Ghiloni is retiring from at the end of 2018 after 34 years with the company and more than 45 years in the tobacco industry.
John Miller has been appointed president of Swisher, effective Jan. 1, as part of the company's succession planning process. Also, effective Jan. 1, Lou Caldropoli will be promoted to the newly created position of chief operations officer (COO) and John Haley will become Swisher's senior vice president of sales and marketing.
Under Ghiloni's leadership as the CEO, the company expanded its global presence with the establishment of Swisher Dominicana Inc., the acquisition of Drew Estate, and the formation of alliances in new industries.  
Miller joined Swisher in 2012. In his previous roles, Miller rose to regional vice president at U.S. Smokeless Tobacco Co.; was interim president of Goldwater's Foods of Scottsdale; and was a principal two consulting firms.
Caldropoli, currently the senior vice president of finance, joined Swisher 21 years ago after working with Coopers & Lybrand LLP.  In his new role as COO he report directly to Miller.
22nd Century Group Inc. 
James E. Swauger joined 22nd Century Group Inc. as senior vice president of science and regulatory affairs. He previously led the scientific and regulatory functions at Reynolds American Inc. (RAI).
Swauger's primary responsibility at 22nd Century will be to lead and oversee the scientific and regulatory activities of the company. He will spearhead the re-submission to the Food and Drug Administration (FDA) of the company's Modified Risk Tobacco Product application for BRAND A Very Low Nicotine Content cigarettes, and will work in support of the FDA's plan to mandate the reduction of the nicotine content of cigarettes to minimally or non-addictive levels.
Swauger worked with RAI for 23 years, from 1993 through 2016, in various positions of significant scientific and regulatory responsibility. From 2008 through 2016, while serving as the vice president of regulatory oversight, he managed the creation, submission and oversight of numerous scientific applications and regulatory filings with the FDA and other federal, state, and local regulatory agencies.
The company also hired Juan Sanchez Tamburrino as vice president of research and development. He was previously the head of the Plant Biotechnology Division of British American Tobacco (BAT).
In this capacity at BAT, Tamburrino was responsible for biotechnology strategy related to tobacco leaf. He established BAT's molecular breeding and GMO programs, and developed the world's most complete tobacco genome sequence.
He also directed BAT's international intellectual property strategies for leaf tobacco.
At 22nd Century, Tamburrino will assume the role upon the retirement, at the end of Decemeber, of Michael Moynihan. Moynihan has served as a key member of the 22nd Century management team for more than 10 years and was responsible for overseeing the development of the nicotine technology that serves as the foundation for 22nd Century's Very Low Nicotine and High Nicotine tobaccos.
Moynihan will continue as a consultant working on 22nd Century proprietary tobaccos for international markets and on other special projects.