People on the Move: CollaborATE, Marathon Petroleum, Rutter's & TravelCenters of America
Get great content like this right in your inbox.
Subscribe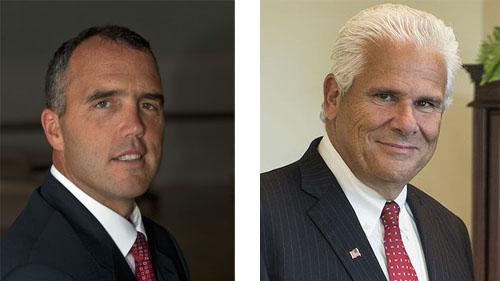 NATIONAL REPORT — Retailers, wholesalers and suppliers in the convenience store industry are only as good as their management teams and employees. In this special roundup, Convenience Store News runs down the most recent executive changes at the top in the industry. 
CollaborATE
Foodservice veteran Courtney Williams formed CollaborATE, a customizable food and beverage consulting group available to the food and beverage industry. CollaborATE works with leading and emerging food and beverage companies to maximize profitability, manage and sustain growth, and obtain and keep competitive market share through engaging innovation and strategy.  
Williams previously worked with Sheetz and Family Express, as well as quick-service restaurants, country clubs and resorts.
Convenience Distribution Association
The Convenience Distribution Association (CDA) inducted Keith Canning, CEO and founder of Sawyer Island Consulting, and Fred Paternostro, recently retired from ITG Brands, into CDA's Hall of Fame on Feb. 25 at the Convenience Distribution Marketplace in San Antonio.
Canning joined Pine State Trading Co. in 1987. He held several positions, starting in the warehouse and moving on to sales, territory manager, buyer, regional sales manager, and vice president of sales. Core-Mark International acquired Pine State in 2016.
Paternostro began his 40-year career with Lorillard Inc. as a sales representative in 1979, before being promoted to assistant division manager in 1984. Two years later, he was promoted to division manager, before serving as regional sales manager for the company's new region in Jacksonville, Fla., in 1990. In 1995, Paternostro was promoted to director of sales in Chicago.
When Lorillard was purchased by Reynolds American Inc. and Imperial Brands created ITG Brands in 2015, he was promoted to vice president of national sales at the company, then vice president of sales the following year, before retiring in May 2019.
Marathon Petroleum Corp.
Marathon Petroleum Corp. (MPC) appointed Michael J. Hennigan president and CEO. He will also join the company's board of directors following MPC's 2020 annual meeting of shareholders on April 29.
As MPC's new president and CEO, Hennigan brings 38 years of energy industry experience in the refining and midstream space, including nearly three years with MPLX LP. He will continue to serve as president and CEO of MPLX GP LLC, the general partner of MPLX. 
The board intends to announce the selection and appointment of a new, non-executive chairman in conjunction with the company's annual meeting. As announced in October, current Chairman and CEO Gary R. Heminger will retire in April after 45 years of service to the company.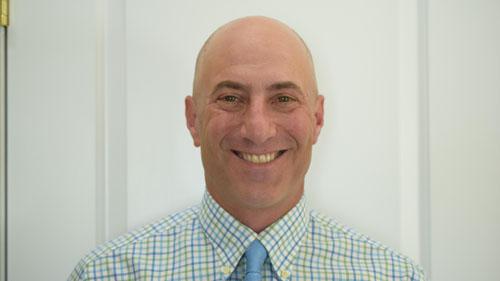 Pixotine Products
Steve Sandman joined Pixotine Products, manufacturer of Pixotine, as chief operating officer (COO). Prior to joining the company, Sandman was president and COO of Republic Tobacco North America. He also previously led Altadis Tobacco/Consolidated Cigar sales organization from 1999-2007.
Standex Refrigerated Solutions Group
Standex Refrigerated Solutions Group named Erik Meyer vice president of finance, reporting directly to Kevin Fink, president of Standex RSG. In the role, Meyer will be instrumental in leading the RSG finance team across the Master-Bilt and Nor-Lake brands within the Refrigerated Solutions Group.  
He most recently worked as director of supply chain finance for Dessert Holdings. Prior to that, he was director of integrated supply chain solutions for St. Jude Medical leading supply chain planning globally.
Rutter's
Rutter's hired Sean Pfeiff and Adam Long as senior category managers for the Marketing and Merchandising team. Pfeiff oversees packaged beverage, beer, wine, lottery and ATM categories, and Long manages tobacco, CBD, pre-paid services and gift cards. They will work directly for Robert Perkins, vice president of marketing.
Pfeiff has more than 17 years of marketing/merchandising and operations experience in the c-store industry. Before joining the Rutter's team, he was an executive committee member for Turkey Hill. He was most recently responsible for the development and execution of all marketing, merchandising and advertising initiatives for 332 Turkey Hill and Fastrac sites, under the EG America banner.
Long comes to Rutter's with 20 years of retail and consumer packaged goods experience. In his previous role, he pioneered a newly formed insights and intelligence team at a top U.S. tobacco manufacturer, and led efforts to provide executive level guidance on corporate strategy and tactics. Prior to that, he led processes which transformed category management and assortment analytics at a privately held convenience chain.
Symphony RetailAI
Symphony RetailAI named Chris Koziol as CEO and a member of the company's board of directors. Pallab Chatterjee, who previously served as CEO, recently retired.
Koziol brings with him more than 35 years of executive experience and success in the software technology sector, including 20 years in CEO, president and chief operating officer (COO) positions for mid-size and billion-dollar businesses. He most recently served as president and CEO of Aspect Software. Prior to that, Koziol was COO of JDA Software.
TravelCenters of America Inc. 
TravelCenters of America Inc. named Peter J. Crage executive vice president, chief financial officer (CFO) and treasurer. He succeeds William E. Myers, who has resigned from the company.
Crage brings more than 30 years of financial leadership experience working at public and private companies. Most recently, he served as CFO of Diamond Resorts. He also previously served as CFO of Seaworld Entertainment Inc., and as executive vice president and CFO of Cedar Fair Entertainment Co.
In addition, Rajan Penkar and Elena Poptodorova were elected to the company's board of as independent directors.
Penkar founded Supply Chain Advisory Services LLC in 2014 and is currently the company's president. Previously he served as senior vice president and president, supply chain of Sears Holdings Corp. and held various executive positions with United Parcel Service Inc.
Poptodorova has served as vice president and director for Euro-Atlantic affairs of the Atlantic Club of Bulgaria since April 2017. She has also served as vice president of the Atlantic Treaty Association since December 2017.
Previously, she served as director of the Shapiro-Silverberg AJC Central Europe Office from October 2016 until February 2017. In addition, Poptodorova was the ambassador extraordinary and plenipotentiary of the Republic of Bulgaria to the United States from 2010 to 2016 and from 2002 to 2008.
Turkey Hill LLC
Turkey Hill LLC appointed Jim Sterbenz its new chief commercial officer. In this newly created role, he will oversee all commercial operations at Turkey Hill, including sales, consumer marketing, and product development. He will report to CEO Tim Hopkins.
Sterbenz joined Turkey Hill with more than 30 years of experience in the consumer packaged goods industry, most recently serving as senior vice president, U.S. sales with The Campbell Soup Co. Prior to Campbell's, he held sales leadership positions with Godiva Chocolatier, Master Foods USA, Kraft Foods North America and Nabisco Foods Group.