People on the Move: Empire Petroleum Partners, Kraft Heinz, Kum & Go and ZipLine
Get great content like this right in your inbox.
Subscribe
NATIONAL REPORT — Retailers, wholesalers and suppliers in the convenience store industry are only as good as their management teams and employees. In this special roundup, Convenience Store News runs down the most recent executive changes at the top in the industry. 
Electrolux Professional North America
Electrolux Professional North America tapped Mike Tokach to fill a newly created role: head of sales operations for North America. The new position will work to bring together Electrolux and Grindmaster-Cecilware processes and procedures into a common platform and approach, according to the company.
Tokach has worked in customer service, supply chain management, and sales and marketing for the past 25 years, with the most recent decade being in the foodservice market. Before accepting this position, he served as the field marketing director for Welbilt Inc.
He reports to John Evans, head of the Americas for Electrolux Professional.
Empire Petroleum Partners LLC
Empire Petroleum Partners LLC appointed Rick Golman as CEO. With the appointment, he also took a seat on the company's board of directors.
Golman brings more than 40 years of experience in fuels and convenience retailing with him to his new position. He co-founded Quik-Way Group in Dallas where he grew the company's fuel distribution partnering with leading industry brands while managing the company operations.
Subsequent to Quik-Way merging with Empire, Golman served as executive vice president and member of the board through 2016. Rick has also served as managing partner of QW Transport. Most recently, he has been an advisor to Corner Capital Partners in his role as senior vice president of business development.
Golman succeeds Rocky Dewbre, who joined Empire in 2017. Dewbre transitioned to special advisor to the board and shareholders.
Hostess Brands LLC
Chad Lusk joined Hostess Brands LLC as senior vice president and chief marketing officer. Responsible for overall profitable brand growth, Lusk will oversee consumer insights and analytics, brand strategy and innovation and serve on the executive leadership team, reporting to CEO Andy Callahan.
Prior to joining Hostess, Lusk was the executive vice president and chief marketing officer at the Chamberlain Group. Before that, he served as chief strategy officer and later senior vice president of marketing at Ferrara Candy Co. His resume also includes chief strategy officer and head of wholesale operations for Mid-Atlantic Convenience Stores.
In connection with the appointment, the company is opening a new corporate office in Chicago to serve as its new hub for marketing and category management. Corporate headquarters will remain in Kansas City, Mo.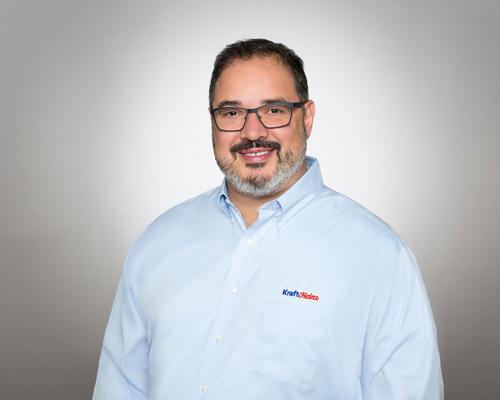 The Kraft Heinz Co.
The Kraft Heinz Co. board of directors named Miguel Patricio as CEO effective July 1. Patricio succeeds Bernardo Hees.
A native of Portugal, Patricio joins the company after a successful career spanning two decades at Anheuser-Busch InBev (AB InBev), where he served as part of the executive leadership team in various positions, driving organic growth and industry-leading margins, according to the company.
At AB InBev, he served as the global chief marketing officer from 2012 to 2018. Prior to that, he was AB InBev's president of Asia Pacific from 2008 to 2012 and president of North America from 2006 to 2008.
Prior to AB InBev, Patricio worked at other consumer companies including Philip Morris, The Coca-Cola Co. and Johnson & Johnson in Latin America, New Jersey and Georgia.
Kum & Go
Erin C. Kuhl joined Kum & Go as chief financial officer. In the role, she will provide financial strategy and executive leadership in developing long- and short-term financial plans for Kum & Go, while enhancing company performance, working capital, and the culture of the business.
Kuhl most recently served as vice president, controller and treasurer at Athene USA. Prior to Athene, she spent time in the public accounting sector as a member of the audit practice of PricewaterhouseCoopers LLP in Chicago. 
Mars Inc.
Mars Inc. promoted Tracey Massey to global president, Mars Pet Nutrition, a division of Mars Petcare.
Massey, previously Mars Wrigley North America regional president, has been with the company for more than 20 years. She has held a variety of roles across Mars, both in the United States and Europe, including roles in manufacturing and as the global chief financial officer for Mars Chocolate.
In her role as Mars Wrigley regional president, she successfully led the integration of the Mars Wrigley business across the Americas.  
Anton Vincent succeeded Massey as the regional president for Mars Wrigley North America region. With more than 20 years of leadership experience within the U.S. food industry, Vincent brings a wealth of consumer expertise and perspective to Mars. 
He joined Mars Wrigley in May from Greencore Group plc. As the U.S. CEO, he led a diverse and growing food business serving some of the world's largest consumer packaged goods companies with 13 manufacturing plants across the U.S.
Prior to Greencore Group, Vincent spent much of his career with General Mills, holding various leadership roles including president of the baking division, president of the frozen frontier division and president of the U.S. snacks division.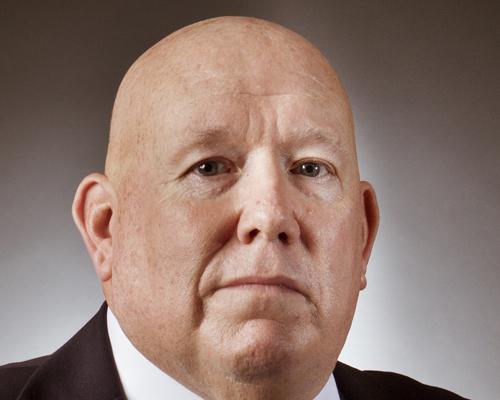 Swisher International Inc.
Bill Dunn, vice president, Industry Relations, retired from Swisher International. Dunn worked from more than 45 years in the consumer packaged goods industry, and held several positions during his 37 years at Swisher. He plans to serve as a consultant to the tobacco company.
Tanknology Inc.
Eddie Campbell returned to Tanknology Inc.as regional vice president of the Southeastern region. Campbell will oversee operations functions for the company in a geographical area that covers Alabama, Georgia, Florida, Mississippi, North Carolina, South Carolina and Tennessee. 
He entered the industry with Tanknology in 2004 and served in a variety of roles for the company. In 2014, Campbell was named the vice president of the Southeast Region and later served as senior project manager at RaceTrac.
ZipLine
ZipLine hired Greg Strzegowski as senior vice president of corporate development. In his new position, Strzegowski will use his knowledge and experience to facilitate strategic acquisitions that advance the company's position as a leader in loyalty, payment, and mobile technologies.
Prior to joining ZipLine, he served as senior vice president at FleetCor Technologies, and senior vice president of mergers and acquisitions at WEX.