06/14/2021
People on the Move: Global Partners, Quicklee's, NATSO & Stewart's Shops
Delek US, KPS Global, Swisher, Turning Point Brands and The Vollrath Co. also announce personnel news.
NATIONAL REPORT — Retailers, wholesalers and suppliers in the convenience store industry are only as good as their management teams and employees. In this special roundup, Convenience Store News runs down the most recent executive changes at the top in the industry. 
Delek Holdings US Inc.
Delek US Holdings Inc. appointed Todd O'Malley to executive vice president, chief commercial officer.
Prior to joining Delek earlier this year, O'Malley served as a special advisor to a number of private equity and public company CEO's and boards regarding corporate strategy, M&A/divestments, financial structuring, and commercial optimization. He previously served as president and CEO of Citizens Cos.; executive vice president and chief commercial officer at Gulf Oil; president of PBF Logistics; and senior vice president and chief commercial officer at PBF Energy.
Global Partners LP
Global Partners LP promoted Gregory B. Hanson, the partnership's treasurer since 2014, to chief financial officer (CFO). Hanson will succeed Daphne H. Foster who is retiring effective Aug. 31.
"Daphne has played an integral role in advancing Global's strategic goals over the past 14 years," said President and CEO Eric Slifka. "She has strengthened the organization by investing in people and new processes, guided a number of successful financings and financial transactions, and helped lead us to a strong financial position. I thank Daphne for her innumerable contributions and wish her well in retirement."
Hanson has more than 20 years of finance experience. Prior to joining Global in 2013, Hanson served as a senior vice president at G.E. Financial Services and RBS Citizens Financial Group. Before that, he was a vice president for Merrill Lynch Capital and a Principal for Bank of America.
"I also want to congratulate Greg on his appointment as CFO. He has done an exceptional job in managing our treasury department and has established strong relationships with our banking group. Greg's in-depth understanding of the business and ability to lead make him the ideal candidate to oversee the finance function," Slifka said
KPS Global
KPS Global (KPSG) named Robert Sorba as chief commercial officer. At KPSG, he will harness his expertise in business strategy and new product development to sustain the company's position in its core market and drive expansion in new markets to enable KPSG to achieve and surpass growth targets.
In his most recent role, Sorba directed a team of managers, sales representatives and support staff representing two leading brands in controlled-environment technology. Under his leadership, the team achieved aggressive growth targets by successfully serving both its core research clients and acquiring new clients in the commercial cultivation segment, according to the organization.
NATSO
NATSO President and CEO Lisa Mullings joined the American Highway Users Alliance board of directors. She brings extensive transportation and government affairs expertise to the board, having served in a number of transportation and leadership positions during her career. She has served in the lead role at NATSO since 2005.
Prior to her current appointment to NATSO's executive committee, Mullings served as NATSO's vice president of public affairs and counsel. Prior to joining NATSO in January 1995 as the associate director of government affairs, she was the communications and government affairs manager for the National Association of Chemical Recyclers.
Mullings also served as a staff member on the House Transportation and Infrastructure Committee for five years.
NATSO Vice President of Public Affairs Tiffany Wlazlowski Neuman will also serve on the American Highway Users Alliance Policy and Government Affairs Committee.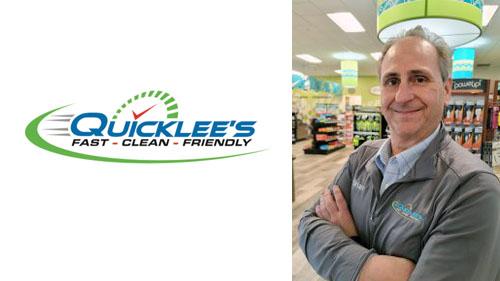 Quicklee's Convenience Stores
Quicklee's Convenience Stores hired Brian Mongi as general manager to help oversee its 23 stores. He brings 22 years of convenience store industry experience to his role, having worked previously as a direct supervisor and director of food and beverage at Crosby's Convenience Stores.
As the new general manager, Mongi, alongside a team of regional managers, will focus on improving efficiencies, increasing productivity, and managing the overall operations of individual Quicklee's locations. Training, education and building the team culture will become immediate priorities, in addition to deploying new marketing and community focused initiatives.
Quicklee's first general manager retired last fall after a 25-year tenure. 
Quicklee's also announced that Ken Perelli, vice president and chief operations officer, has been elected to the board of directors at the Livingston County (N.Y.) Chamber of Commerce. "It's more important now than ever that businesses work together, and the chamber helps to facilitate that," he said. "As a member of a local business and area resident, I look forward to helping to make an impact right here in my community."
Stewart's Shops
Gary Dake, president of Stewart's Shops, was recognized for his leadership of the New York-based convenience store chain and in the community. The Times Union, which partners with Energage to rank the top workplaces in the Capital Region in New York, honored Dake with a Top Workplace Leadership award.
In addition, City & State magazine named Dake to its 2021 Power 100 list. This list highlights industry leaders that have helped to keep upstate on the upswing through the coronavirus pandemic.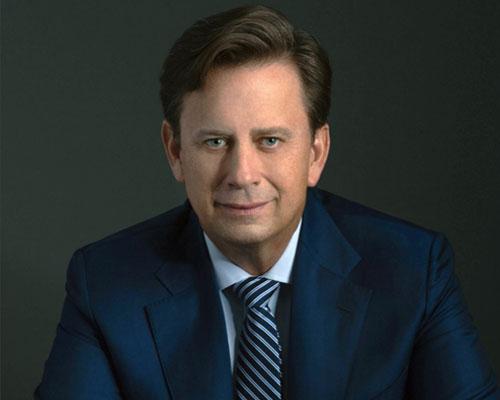 Swisher
The Swisher board of directors elected John J. Miller to serve as the company's president and CEO. Miller has served in senior leadership roles during his tenure at Swisher, including most recently as president since 2017. Prior to that, he was senior vice president of sales and marketing with responsibility for its core tobacco and adjacency businesses, overseeing sales, marketing, trade and business analytics.
Miller joined Swisher in 2012 and since then, has guided the company through significant strategic change, including the redesign of Swisher's corporate brand identity in September.
Turning Point Brands Inc.
Turning Point Brands Inc. appointed Louie Reformina to chief financial officer. Reformina, who previously held the title of chief business development officer, replaced Bobby Lavan who stepped down to pursue other opportunities. In addition, the company promoted Brian Wigginton, chief accounting officer, to senior vice president.
Reformina joined Turning Point Brands in 2019 and has more than 20 years of financial experience. He previously served in investment roles at Point72 Asset Management, Waterfront Capital Partners, Perella Weinberg Partners and Vestar Capital Partners. He began his career as an investment banker at Goldman Sachs & Co.
The Vollrath Co.
Elizabeth Truett joined the Vollrath Co. as senior vice president of operations. She is responsible for directing and managing the entire Vollrath supply chain organization. This includes operations, supply chain, environmental health and safety, customer and technical service, program management, and distribution across the company's facilities in the United States, Mexico and China.
Before joining Vollrath, Truett spent more than 20 years at Harley-Davidson Inc., where she held a variety of leadership positions ranging from plant operations to commercial operations of subsidiaries across the globe.