People on the Move: Marathon Petroleum, TravelCenters of America, Beck Suppliers & Friendship Food Stores
Get great content like this right in your inbox.
Subscribe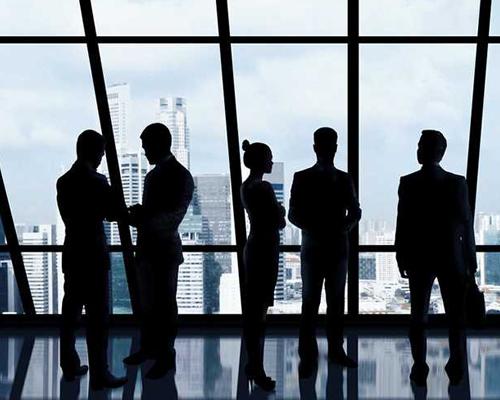 NATIONAL REPORT — Retailers, wholesalers and suppliers in the convenience store industry are only as good as their management teams and employees. In this special roundup, Convenience Store News runs down the most recent executive changes at the top in the industry. 
ADD Systems
ADD Systems promoted Regina Balistreri to director of marketing. Balistreri joined ADD Systems in 1990 as a technical writer and then moved to the sales department as the West Coast sales representative in 1992. In this role, she played an integral part in the sales and training of new clients in the mid-west and western United States.
Balistreri left ADD Systems in 1997 to pursue an MBA at University of California, Davis. There, she chose to focus on technology management and finance. After graduating, she went to work for Intel as a senior financial analyst, where she managed the budgets for chip production processes.
In 2015, she returned to ADD Systems as the project manager of ADD Systems' enhanced marketing effort.
Beck Suppliers Inc. & FriendShip Stores
Beck Suppliers Inc. and FriendShip Stores welcomed Chelsea (Beck) Carvalho as a manager in training. Carvalho previously served as a human resources specialist at Broadband Express. Chelsea earned a master's in human resource management in 2016 and bachelor's in business administration and a minor in psychology in 2014 from Tiffin University in Tiffin, Ohio.
The Boston Beer Co. Inc.
The Boston Beer Co. Inc. selected Dave Burwick to succeed Martin Roper as president and CEO. Jim Koch will continue in his role as company founder and chairman.
Burwick has served on Boston Beer's board of directors since 2005. In late 2012, Burwick was named president and CEO of Peet's Coffee. Under Burwick's leadership, Peet's has more than doubled its sales and profits over the past five years. Prior to joining Peet's, Burwick served as president of North America for Weight Watchers and in numerous leadership roles for more than 20 years at PepsiCo Inc.
Celsius Holdings Inc.
The board of directors of Celsius Holdings Inc. appointed John Fieldly as CEO and interim chief financial officer (CFO). Since March 2017, Fieldly served in a dual role as interim CEO and CFO, driving Celsius' trajectory of growth. He has been with the company for more than six years.
Convenience Valet
The Weinberg Capital Group added Brad Heetland to the board of directors of its portfolio company, Convenience Valet. He brings more than 37 years of experience in numerous leadership roles including leading Kraft Foods' c-store business and as president of the Core-Mark Holding Inc. Atlanta division for four years.
Heetland has also been an integral member of NACS, the Association for Convenience & Fueling, with more than 13 years of experience, serving in a variety of leadership roles. Currently, he is the division vice president-convenience retail foodservice with Advantage Solutions.
Crompco
Crompco, an underground storage tank (UST) compliance testing and compliance management company, hired Sandy Carl, former Sunoco performance & compliance specialist, as manager of environmental compliance services. She brings more than 35 years of retail fuel experience to the new Crompco role, in which she will help the company's customers understand and comply with new and upcoming UST and air quality regulations.
In her most recent position at Sunoco, Carl was responsible for managing site inspections and resolving compliance violations at approximately 1,300 Sunoco owned/operated service stations across 12 states. 
Marathon Petroleum Corp.
Marathon Petroleum Corp. (MPC) appointed Kristina A. Kazarian to vice president, investor relations. Kazarian will serve as a corporate officer for both MPC and MPLX, the master limited partnership sponsored by MPC, and report to MPC Chairman and CEO Gary R. Heminger. She will maintain offices in Findlay, Ohio, and New York.
Kazarian joined MPC after serving as managing director of MLP, midstream and refiners equity research at Credit Suisse. Prior to that role, she was managing director of MLP and midstream equity research at Deutsche Bank AG. Her career began at Fidelity Management & Research Co. where she served as an analyst specializing in various energy subsectors.
NATSO
Jeff Hove joined NATSO as the association's newest fuel specialist. With more than 20 years serving the petroleum industry, Hove joins NATSO to help members of the truck stop and travel plaza community navigate the complex compliance requirements of state and federal fuel regulations, including the Renewable Fuel Standard (RFS), as well as help them implement profitable strategies related to supply options and fuel infrastructure.
During his career, Hove created solutions to help the industry comply with EPA's Ultra Low Sulfur Diesel Standard; Spill Prevention, Control and Countermeasures; HazMat Training; Weights and Measures Fuel Quality Standards; UST Insurance and Leak Prevention; as well as EPA's Renewable Fuel Standard and California's Low Carbon Fuel Standard.
Hove also worked with biodiesel and ethanol producers to educate producers and renewable fuel blenders on the equipment and fuel quality impacts of renewable fuels. Following the implementation of the RFS in 2007, Hove helped petroleum marketers and renewable fuel blenders realize greater profits by buying and trading Renewable Identification Numbers under the RFS.
Nestlé
Steve Presley, formerly chief finance and strategic transformation officer for Nestlé USA, succeeded Paul Grimwood as market head and CEO of Nestlé USA, effective April 1. Grimwood will transition from his current role and will continue to serve the business as non-executive chairman of Nestlé USA until May 2019.
Presley began his career with Nestlé more than 20 years ago as a controller for the beverage factory in Suffolk, Va. He held various roles within the beverage division, including vice president of finance and vice president/general manager of premium ready-to-drink beverages. In 2009, he was named president of Nestlé Business Services and in 2013, he was appointed chief financial officer for Nestlé USA.
In 2016, Presley's role was expanded to include leading Nestlé USA's strategic transformation where he was responsible for developing, implementing and leading new and innovative strategies that ensure the long-term growth of the company.
Grimwood has served as chairman and CEO of Nestlé USA since 2012. He joined Nestlé in 2001 as country business manager for Nestlé Purina PetCare U.K. & Ireland. In 2005, he served as head of operations for Zone Europe, and was appointed market head for the United Kingdom and Ireland in January 2009.
PetroActive Real Estate Services LLC
PetroActive Real Estate Services LLC welcomed Rodney Ownbey as director of commercial business advisory services. The position came on the heels of Ownbey's sale of his north Georgia petroleum jobbership, including the strategic divestiture of its lubricants, commercial fuels and branded dealer business to three distinct buyer entities. 
He is a past president of the Chevron Petroleum Marketers Association and a 30-year board member, as well as a past chairman of the Georgia Oilman's Association and a 25-year board member. 
7-Eleven Inc.
Forty-year 7-Eleven Inc. veteran Alan Beach joined Grabbr's advisory board. Grabbr is a social referral marketing platform that leverages and promotes organic social shares as a currency in exchange for products, services or discounts.
During his career at 7-Eleven, Beach established an accomplished track record leading the execution of merchandising and marketing strategies for the company. He joined 7-Eleven in 1977 and was instrumental in developing many key products, including the Burger Bite grill item, the Slurpee Splitz-O Cup, the Café Cooler beverage line, and Dark Mountain Roast coffee.
Over his career, Beach led critical business functions within operations, field merchandising, and merchandising — most recently as the senior vice president of merchandising.
Simpactful
Joan Toth is leading Simpactful's team of experts in the diversity and inclusion arena. She most recently served as CEO of the Network of Executive Women (NEW). NEW is the leading advocate and advisor on women's leadership in the retail/consumer goods and services industry.  
She led the rapid growth of NEW for more than 14 years — from startup to more than $7 million in 2016, more than 10,000 members and 100-plus corporate partners, more than 125 in-person and virtual events each year, and 21 active regional chapters.
Sonny's Enterprises
John Reeves joined Sonny's Enterprises as chief operating officer. The 33-year manufacturing executive will be responsible for daily operations at Sonny's, including its portfolio companies Diamond Shine, Mr. Foamer, and Carwash Services of the Southeast.
Stryve Foods LLC
Protein snacks start-up Stryve Foods LLC added TJ Powers to its executive team. Powers will serve as vice president of sales and be responsible for the leadership of the sales team, developing new business opportunities and enhanced growth.
Prior to joining Stryve Foods, Powers spent more than 13 years with The Kellogg Co. in sales and executive management, served as vice president for meat snack maker Oberto Brands and most recently responsible for growing customer bases and increasing profits and opportunity at Eby-Brown Co.
TravelCenters of America LLC 
TravelCenters of America LLC's (TA) CEO Andrew J. Rebholz was elected as a managing director of the company. Rebholz is also an executive vice president of The RMR Group LLC. He previously served as chief financial officer of TA from 2007 to 2017. Prior to that role, Rebholz held accounting and finance positions with TA and with TravelCenters of America Inc., TA's predecessor, since 1997, after spending 10 years in the audit practice of PricewaterhouseCoopers LLP.