People on the Move: NASM, Outlaw Energy, Parker's, Paytronix & Sheetz
Get great content like this right in your inbox.
Subscribe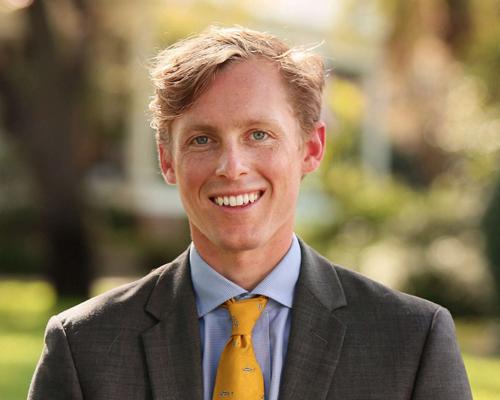 NATIONAL REPORT — Retailers, wholesalers and suppliers in the convenience store industry are only as good as their management teams and employees. In this special roundup, Convenience Store News runs down the most recent executive changes at the top in the industry. 
Capital One
Jason Noll joined Capital One's Commercial Bank as a vice president on the convenience and gas (C&G) banking team. Noll is based in Chicago and will report to Richard Amador, senior vice president and market manager of the C&G banking team.
Noll joins Capital One after six years at BMO Harris Bank, where he served as a relationship manager for convenience and gas clients.
Inline Plastics
Alicia Orkisz, daughter of Inline Plastics' president Tom Orkisz, joined the corporate leadership team of the family business as general counsel and director of corporate real estate. This marks the third generation of the Orkisz family to be directly involved in the management and operations of this family-owned business.
Alicia spent the last five years working in commercial real estate for Greysteel in Washington, D.C. As a member of the State Bar of Connecticut, her new role will manage two key functions for the organization: providing centralized management of all legal matters for the business; and analyzing, planning and executing the valuation, use and acquisition of the company's industrial real estate properties.
iSEE Store Innovations
iSEE Store Innovations added Aleah Quast as operations specialist. In this role, Quast will oversee the growth and development of operational capabilities within iSEE. Having worked for a Fortune 500 company, Johnson Controls, and numerous small businesses in Colorado, she brings an understanding of the importance of standardization, communication and operational efficiency to iSEE, the company stated.
The National Association of Shell Marketers
The National Association of Shell Marketers' (NASM) legal counsel, William L. Taylor, is retiring from his position effective Dec. 31.
NASM's board of directors selected Al Alfano of the law firm Bassman, Mitchell, Alfano, and Leiter of Washington, D.C. to succeed Taylor as legal counsel. Alfano will take the position effective Jan. 1. Jeff Leiter of the firm will also work with NASM directly to execute the duties of the office of legal counsel.
Outlaw Energy
Outlaw Energy appointed former 7-Eleven Inc. executive vice president and chief merchandising officer Jesus Delgado-Jenkins as CEO and chairman. He retired from 7-Eleven in June.
Delgado-Jenkins, former owner of MHC Convenience, which operated 16 Mother Hubbard's Cupboard convenience stores, joined 7-Eleven in 2010 as senior vice president of merchandising and logistics. 7-Eleven purchased MHC Convenience in February 2010.
He brings more than 20 years of experience in both the public and private sectors, including stints as CEO of JNI LLC, a convenience store acquisition firm, and chief financial officer and deputy chief operating officer for the U.S. Treasury Department.
Paragon Solutions
Andrew Swedenborg joined Paragon Solutions, a retail design firm, as director of business development. He brings with him extensive retail industry experience working with some of the top brands in grocery, convenience, quick-service restaurants and service retail channels.  
In his new role, Swedenborg will build upon Paragon's 30-plus year of industry experience by continuing to grow and develop its customer base.
Parker's
Parker's hired Thomas Mathewes as the company's real estate project manager in Charleston, S.C. In his new position, Mathewes serves as the project manager for all new Parker's stores in the greater Charleston area, overseeing site acquisition and entitlement.
Mathewes has five years of commercial real estate brokerage experience, working closely with retailers, investors and developers. He previously worked with Parker's as an associate broker while with The Peninsula Co.
Earlier in his career, he served as the vice president of Charted Commercial Group and as a broker associate with Roadstead Real Estate Advisors, both of which are located in Charleston.
Paytronix Systems Inc.
Paytronix Systems Inc. named Jerry Cressman the newly created position of chief financial officer. He will be responsible for the company's day-to-day financial strategy and operations as well as mergers and acquisitions.
Cressman comes to Paytronix from JPMorgan Chase & Co. Merchant Services (previously Paymentech) where he held several leadership roles in accounting, business strategy and finance, including head of global finance. 
Sheetz
Sheetz appointed Stephanie Wilkes to the Sheetz board of directors. With more than 25 years' experience managing global brands such as Trident, Halls, Oreo and more at Mondelēz International, Wilkes has a proven track record of managing revenues in excess of $6 billion per year.
As global category president and president of regional businesses, she helped turn around the Canadian chocolate business by stabilizing revenue, boosted the U.S. gum business with strategic marketing and achieved a double digit growth rate in the candy business.
The Vollrath Co. LLC
The Vollrath Co. LLC promoted Paul Egbert to vice president - smallwares and countertop equipment and Brian Hedlund to vice president - serving systems and components. Additionally, Daniel Glusick joined the Vollrath leadership team as senior vice president of operations.
In their new roles, Egbert and Hedlund are responsible for driving business results and directing and executing the goals, strategies, plans and procedures for their respective business units. Both Egbert and Hedlund report to Paul Bartelt, president and CEO.
Egbert previously served as vice president of marketing for 11 years. Hedlund previously served as director of category management.
Within his role, Glusick leads the entire Vollrath supply chain organization.