Petroleum Marketing Group Selling Five Virginia Shore Stores
Get great content like this right in your inbox.
Subscribe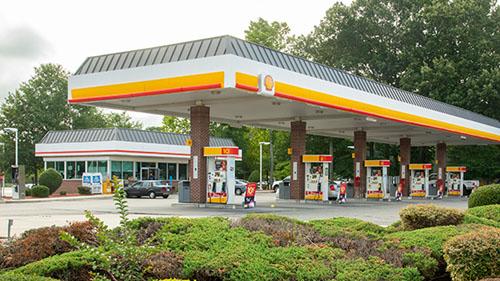 WOODBRIDGE, Va. — Five Mid-Atlantic convenience stores have hit the market.
Woodbridge-based Petroleum Marketing Group (PMG) hung a collective for-sale sign on the convenience store/gas station locations in the Chesapeake area. Of the five sites, three are company-operated stores, one is a dealer-operated store, and one is closed.
PMG tapped NRC Realty & Capital Advisors LLC (NRC) to coordinate the sale.
The lot sizes range from 24,000 square feet to 1.2 acres, and the buildings range from kiosks to 1,500 square feet. The convenience stores are branded Shell and independent, and PMG is selling them with and/or without long-term supply agreements.
The area is home to U.S. military installations and a growing tech industry.
"These stores are in great areas and have good sales. This is a great opportunity for those already operating in this market as well as for others looking to enter the area," said Evan Gladstone, executive managing director of NRC. "Anyone with an interest in the Virginia shore market should take a serious look at the stores in this group."
PMG was founded in 2001, and is a leading jobbers and distributors of petroleum products and operators of convenience stores in the Mid-Atlantic region. It services more than 1,650 locations, from Maine to Florida. PMG is an authorized distributor for Marathon, Shell, Exxon, Mobil, BP, Sunoco, CITGO, Gulf, 76 and Crown brands, and supplies non-branded petroleum products as well.
Based in Chicago, NRC provides real estate and financial advisory services to the convenience store and petroleum industry and specializes in structured sales of commercial real estate nationwide.