Phillips 66's Six-Point Plan to Improve Profitability
HOUSTON -- With the U.S. convenience store count surpassing 149,000 and rising, competition has never been more fierce. With that in mind, Phillips 66 recently unveiled six new marketing programs and initiatives intended to drive traffic, reduce costs and improve operating efficiencies at the 7,000 U.S. locations that are branded under its Phillips 66, 76 and Conoco banners and run by marketers and branded resellers.
"The marketplace continues to get tougher and tougher," Mike Krampf, Phillips 66's manager of brand value, told CSNews Online. "We've seen increased competition from what we would term 'private labels,' as well as all of the consolidation going on. There is a perfect storm [happening] where the refiner-brand traditional market is under attack. We recognize that and want to help operators not only defend their territory, but win in this challenging marketplace."
Simply stated, every new initiative by Phillips 66 is intended to improve retailer profitability, added Mike O'Connor, manager of programs and brand image.
Topping the new initiatives, set to begin rolling out soon, is the Convenience Store Alliance (CSA), which provides national buying power to the company's branded sites.
"The buying program conce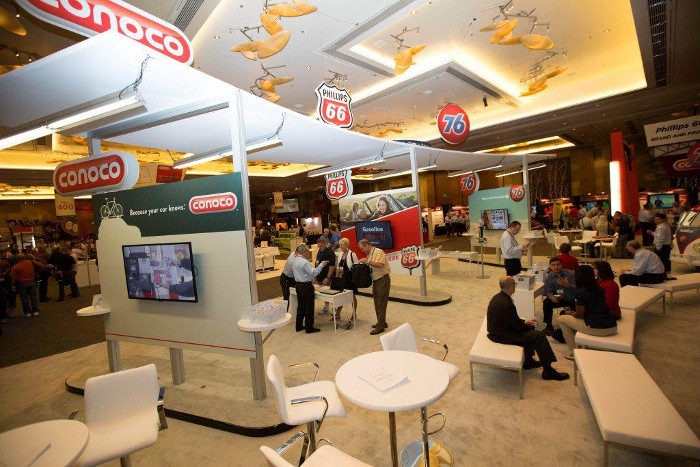 pt is nothing new," acknowledged Krampf. "It has been tried and failed many times in the past. But the concept is good. What differentiates this program from others in the past is a very strong foundation with national contracts, with 17 preferred suppliers today. It's also pretty broad based including McLane, to [Coca-Cola] and PepsiCo, to service providers that offer insurance and financing."
CSA is also different from other buying groups because it is focused on both price and rebates, as opposed to just the latter, according to Krampf. "The other significant difference is CSA has six salespeople in the field scattered throughout the United States with convenience store backgrounds. [They] will not only sell the services of CSA, but also provide consulting services for retailers on best practices in the industry. It's the only program of its kind that I know of."
CSA is the result of considerable prior testing, including at Phillips 66's own convenience store in Houston. "We saw significant savings for the store consistently," O'Connor reported.
Jim Khan, owner of two 76-branded locations in Seattle, attended Phillips 66's 2013 Marketing Conference & Trade Show last month and said he is encouraged by the new initiatives. Joining the buying program is a no-brainer because it will reduce costs and improve margins, he told CSNews Online.
"I want to dig in and do more research into the Convenience Store Alliance. But of what I saw at the convention, it looks very promising," he stated.
Another major move Phillips 66 is making is to join the Merchant Customer Exchange (MCX), a mobile wallet and mobile payment provider among whose goals is to decrease interchange swipe fees for retailers — which is one of Phillips 66's main priorities as well. 7-Eleven Inc., Alon Brands Inc., QuikTrip Corp., Sheetz Inc., Wawa Inc., Hy-Vee Inc., RaceTrac Petroleum, Shell Oil Co. and Sunoco Inc. are some of the other convenience store retailers that have signed on as founding members of MCX to date.
"Our credit card fees are outrageous," Khan stressed. "Sometimes, our fees are more than our mortgage payments. If Phillips 66 can lower our fees in this joint venture, it truly will be welcomed."
IT'S ALL IN THE CARDS
Phillips 66's six-point plan also focuses on loyalty. A new Phillips 66 proprietary card program -- a collaboration between the company and GE Capital – will soon be launched and offer a 5-cent-per-gallon discount to cardholders. "It didn't feel fair to us that our long-term customers get no value out of it," O'Connor explained. "That 5-cent-per-gallon discount is across our entire portfolio of cards. That's never been done in the industry. We are targeting an Aug. 1 launch date for that."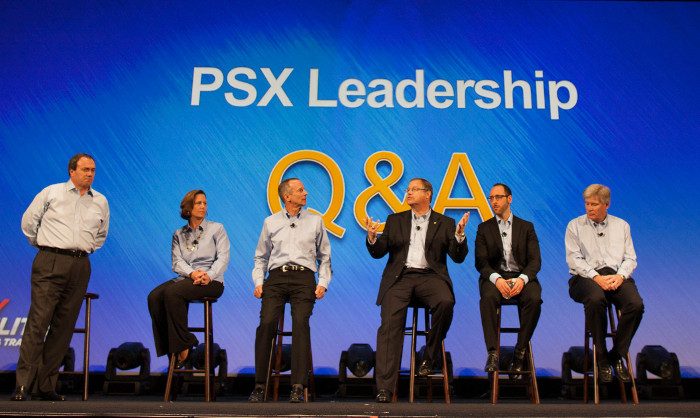 GE will be advertising the proprietary card program more so than it has done during past promotions, added Khan, who has owned his locations since 1983. "That's a big plus for us," he said.
Also in the area of loyalty, Phillips 66 will launch Kickback TV, an addition to its Kickback Points rewards program. With the goal of adding revenue to a retailer's bottom line, the program will implement an in-store television network that sells advertising space to companies. Advertising will be sold by a third party, with Phillips 66, 76 and Conoco retailers sharing in the revenue stream.
"The retailers themselves don't have to do anything," Krampf told CSNews Online. "Also, there have been studies conducted that show that when CPG [consumer product goods] companies integrate advertising directly at the convenience store, there has been a nice uplift in sales of those brands. So, there are two benefits: the advertising revenue and increased in-store sales."
Khan already offers the Kickback Points program at his stores. Now, he is excited to add Kickback TV. "It's great way to get our message across to customers of the benefits of having a Kickback card for fuel and store purchases," he said. "I'm really looking forward to it because we will have a voice in addition to our cashiers to get our message across."
The final two components of Phillips 66's six-point program are BizLink Mobile Apps and Brand Image Central. BizLink, designed specifically for the branded marketer, focuses on providing real-time pricing information for Apple devices. Android capabilities are expected to be added later this year.
Brand Image Central, expected to launch in the third quarter, is meant to be a single point of contact for site imaging, and also provides technical support. The program will be complemented by Phillips 66's investments in new technologies aimed at reducing costs, improving efficiencies and meeting customer expectations.