PHOTO GALLERY: C-store Retailers Get a Taste of Manhattan
NEW YORK — In the past, the "convenience" business was all about helping consumers maximize their time. Today, it is about both maximizing their time and maximizing their experience.
The 2016 Convenience Store News Foodservice Summit, held March 15-16 in partnership with Tyson Convenience, gave a group of leading convenience store retailers the opportunity to literally take a bite out of the Big Apple and find inspiration by visiting unique food concepts throughout the city. 
Guided by Chef Mario Valdovinos, Tyson Foods' director of culinary innovations and corporate executive chef, and trends expert Mikel Cirkus, global director of conceptual design for Firmenich's flavors division, the Taste of Manhattan Tour featured stops at four New York City food destinations.
Each spot highlighted different of-the-moment trends — local, authentic, artisan, farm to table, socially responsible, digitally connected, etc. — meant to inspire the c-store retailers to rethink their foodservice programs and how they could go back and use the ideas seen to elevate their own offer. 
The four destinations on the tour included:
Shake Shack, Upper West Side
This chain sprouted from a hot dog cart in Manhattan's Madison Square Park and now has 80-plus locations. Foodservice Summit attendees got a taste of the chain's best-selling ShackBurger and the new ChickenShack fried chicken sandwich, plus some shakes to wash it all down. "They're taking back the basics and elevating them," observed Valdovinos.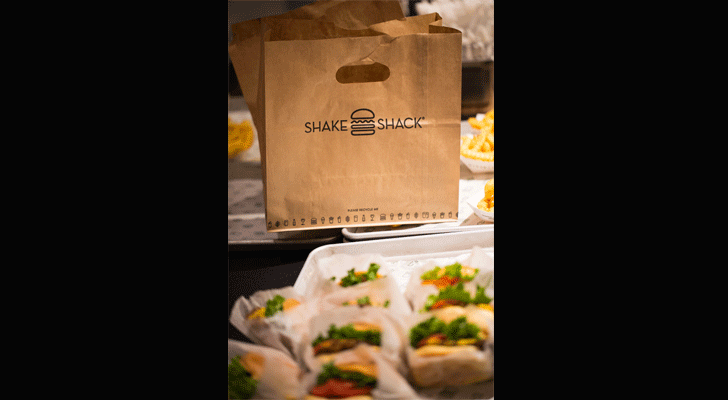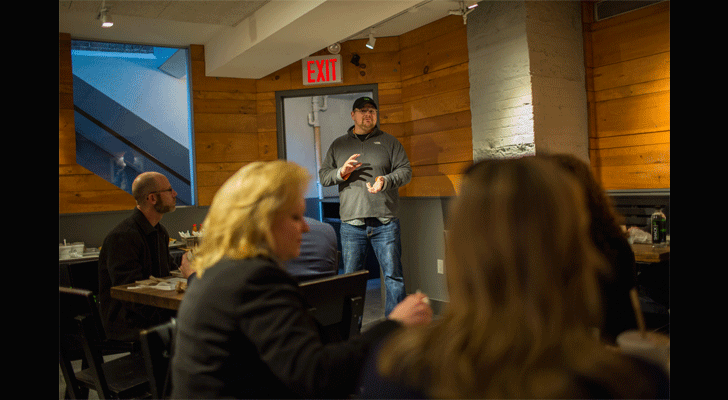 Hudson Eats, Battery Park
This large, modern food court encompasses a variety of popular fast-casual eateries — 14 in total. Foodservice Summit attendees sampled a Cambodian-influenced sandwich from Num Pang; carnitas tacos and guacamole from Dos Toros; and farm-fresh sides from Dig Inn. "Lots of cultures come through this area," Cirkus told the group.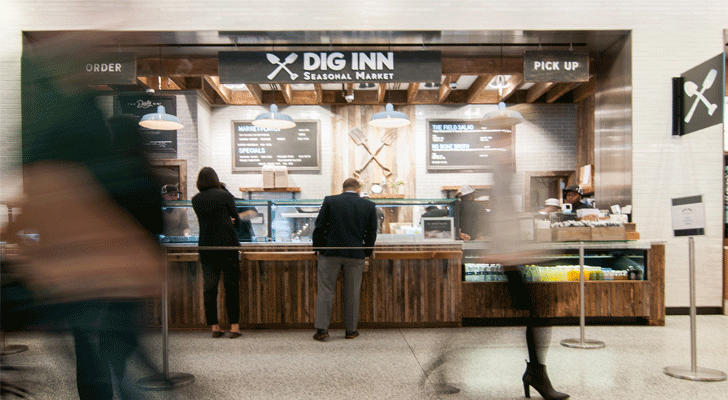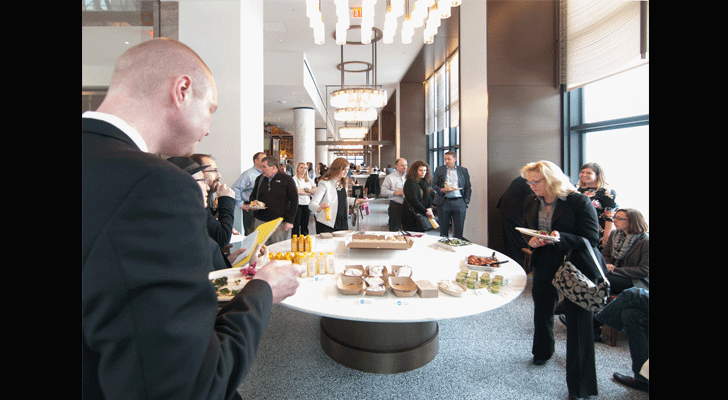 Duane Reade, Lower Manhattan
This flagship store on Wall Street features expanded fresh food and grocery offerings. Immediately upon entering, the c-store retailers observed the prominent positioning of the store's "upmarket" section that includes a juice bar, chef-prepared sushi stations, sandwiches, salads, pastries and more.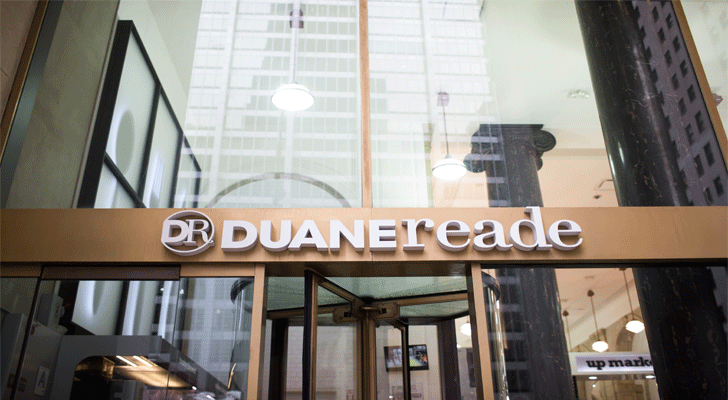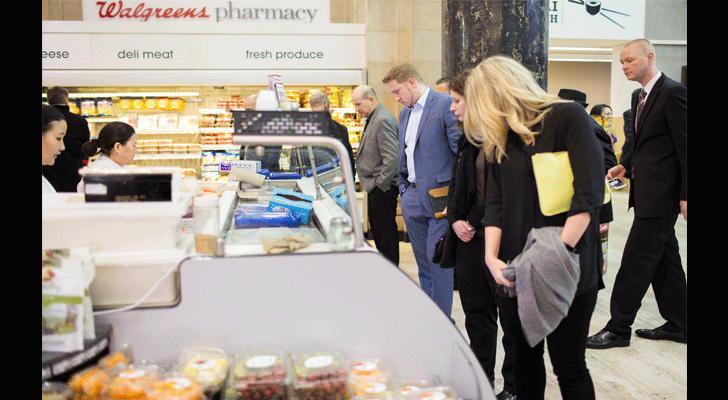 Grand Central Terminal
The world's largest train terminal sees more than 700,000 people travel through each day and at least 10,000 of them dine while there. There are 35 options to suit every palette. "This is a fascinating place to see innovative foods for people going from Point A to Point B," Valdovinos remarked.
The 2016 Foodservice Summit marked the fifth consecutive year that Convenience Store News and Tyson Convenience have partnered to bring c-store foodservice professionals together to discuss the latest trends in the category, exchange best practices and tackle common challenges.