PHOTO GALLERY: Inside the Culinary Experience of CEFCO Kitchen
Get great content like this right in your inbox.
Subscribe
TEMPLE, Texas — Building on a three decades-long legacy of serving consumers' convenience needs, CEFCO Convenience Stores is investing in a new brand that puts customers' culinary experience front and center: CEFCO Kitchen.
The primary goal of CEFCO Kitchen is to promote the retailer's foodservice products by creating a brand that it can build upon by introducing more fresh and delicious food offerings.
"In the short term, we will gain valuable insight into what foodservice products our customers enjoy the most so that we can work on making these products more readily available. In the long term, we hope to build the CEFCO Kitchen brand into something that our customers automatically associate with delicious food and affordable prices," said Reagan Francis, brand manager for Temple-based CEFCO.
The centerpiece of CEFCO Kitchen is a made-to-order burrito bar where guests can custom-design their favorite burrito combining fresh ingredients such as grilled steak, roasted corn, and seasoned black beans. This marks the retailer's first made-to-order foodservice concept.
"These big burritos are not only a phenomenal value, but they are also truly delicious and flavorful. Long term, big and bold flavors are going to be our defining foodservice feature," said Carlos Acevedo, director of foodservice for CEFCO.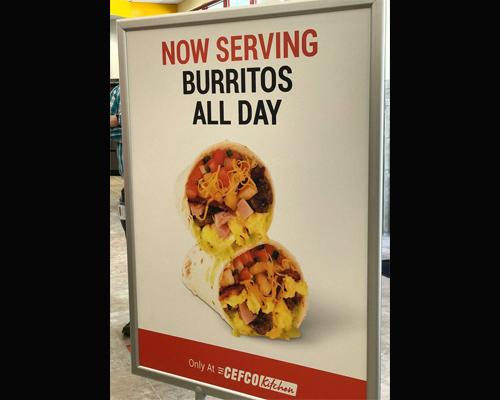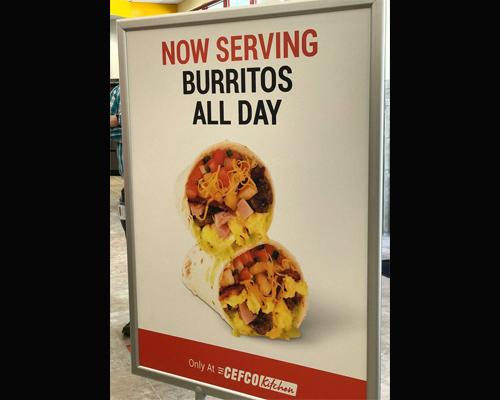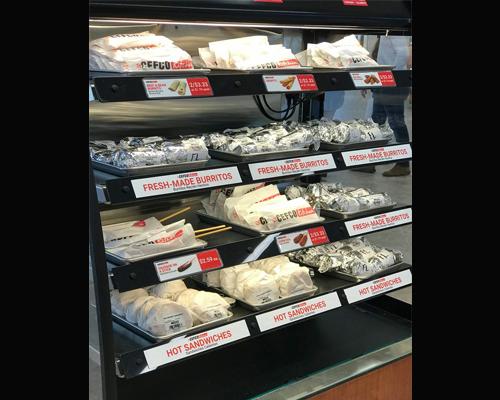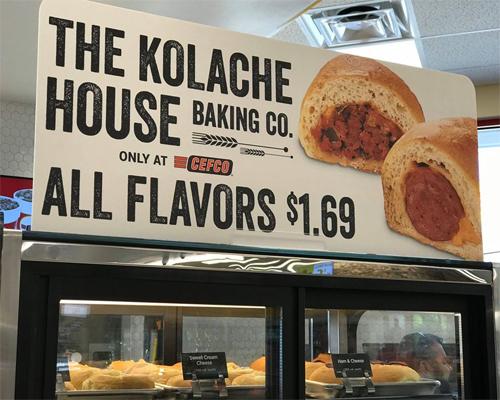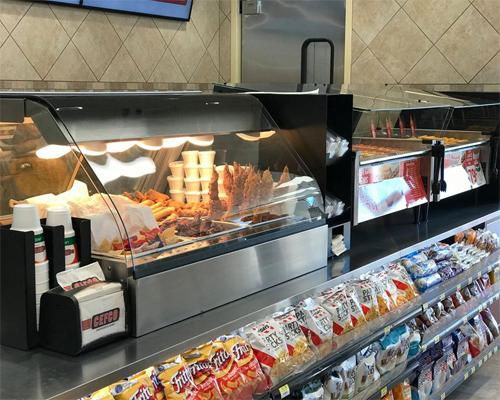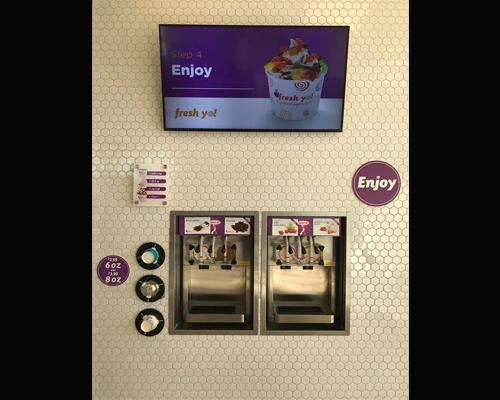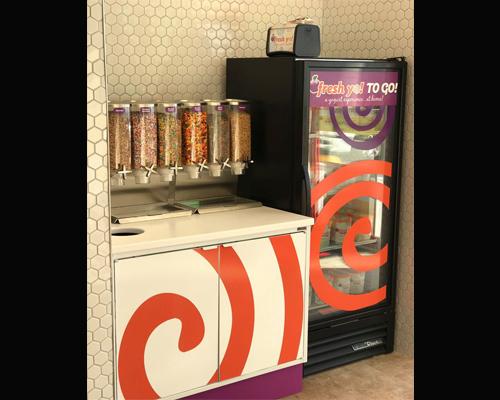 CEFCO Kitchen also offers an assortment of breakfast, lunch and dinner fare, including breakfast sandwiches, hash browns, fried chicken and spicy chicken wings, roller grill items, and side dishes such as mashed potatoes and mac and cheese.
"I have a weakness for hot dogs and have ensured that our roller grill assortment is top-notch. Our hot dogs are high-quality all beef and there is a tasty selection of condiments we keep fresh in a cold well," noted Acevedo, who served as the innovation and research chef at Yesway Convenience Stores before joining CEFCO this past March.
CEFCO Kitchen pays close attention to its beverage offering, too. The first-ever CEFCO Kitchen store, which opened in June not far from the corporate office, serves as the retailer's first Gen-3 location and introduces the newest and most cutting-edge fountain machines, bean-to-cup coffee machines, digital menu boards, frozen beverage machines, and more.
The 6,037-square-foot store features an impressive 48-head fountain unit, as well as fresh tea. For customers in the mood for coffee, new sleek and sophisticated bean-to-cup coffee machines can grind and brew a cup of coffee in under one minute for optimum freshness, and can mix and match beans for unique and fun options, such as half-caf (half caffeine) and iced coffee.
"2020 and 2021 are going to be about finding a balance between streamlining certain areas of our menu, particularly in retail, while doubling down on fresh breakfast and hot snacks," said Acevedo "Essentially, the next two years will be about optimizing our assortment, improving execution, and building an identity around fun and craveable foods with big flavors."
The c-store chain has big plans for the new food-forward concept. According to Francis, CEFCO will continue to grow and improve the concept, and will implement it in all new builds going forward. The second CEFCO Kitchen store opened in Nolanville, Texas in late June.
"We can't wait to continue building this brand!" said Francis. 
CEFCO currently operates approximately 250 stores in seven states, including Texas, Oklahoma, Louisiana, Arkansas, Alabama, Mississippi and Florida.