11/09/2018
Pilot Flying J Details Third-Quarter 2018 Milestones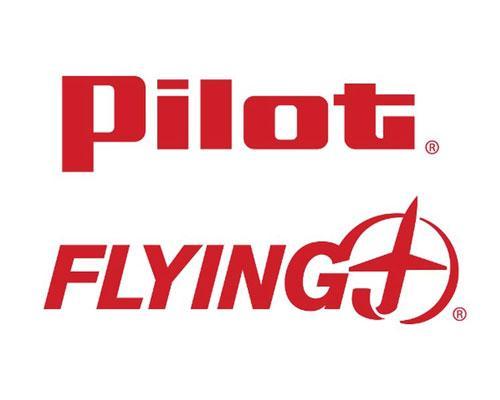 KNOXVILLE, Tenn. — As Pilot Flying J approaches its 60th anniversary, the travel center operator is celebrating the milestones of its most recent quarter.
During the third quarter of 2018, the Knoxville-based company opened six new locations in the United States and Canada, expanded in four states, paved the way for 250-plus new parking spaces, created 200-plus new jobs, opened 35 more diesel lanes and added 18 more showers.
Here's a detailed breakdown of the Q3 highlights:
NETWORK GROWTH
Pilot Flying J completed three locations under its Facility Enhancement Project, its commitment to investing nearly $500 million to renovate existing locations over the next five years.
The latest project completions occurred at:
Pilot Travel Center in Marengo, Ohio 

—

 completed Aug. 22
Pilot Travel Center in Van Horn, Texas

—

completed Sept. 7
Pilot Travel Center in Orla, Texas 

—

completed Sept. 10
The retailer also accrued a number of new store openings across the U.S. and Canada. Two Pilot Travel Centers opened Aug. 25 in Bartow, Fla., and Odessa, Texas, respectively; and one Flying J Travel Center opened Sept. 22 in Medicine Hat, Alberta, Canada.
In addition, Pilot Flying J took over and completed remodels at three travel centers: Pilot Travel Center in St. Rose, La., on Sept. 8; Pilot Express in Tucson, Ariz., on Aug. 24; and Pilot Travel Center in Cordes Lake, Ariz., on Sept. 7.
ROADSIDE ASSISTANCE
As of September, Pilot Flying J had 17 service centers, with another three service center locations planned to open by the end of this year in El Paso, Texas; Sioux Falls, S.D.; and Lake Township, Ohio.
During the third quarter, the company provided free mid-trip inspections, a value of $50, to help professional drivers and trucking companies prepare for Commercial Vehicle Safety Alliance's Brake Safety Week, which took place Sept. 16-22.
myPilot APP Updates
Pilot Flying J now lets guests know when their showers are ready when they book with the myPilot mobile app. Guests can reserve a shower via the app and then receive notification when their shower is ready from anywhere on-site — even if their app is closed, or if they have navigated to another page.
The myPilot app also now accepts all major credit cards when professional drivers use mobile fueling, including Visa, Mastercard, American Express and Discover. The app's safe and secure wallet houses payment, credit and loyalty cards for easy and protected use by guests, according to the travel center operator.
New myPilot guests receive a free coffee or fountain drink myOffer when they download and sign in to the app. The offer is for new/first-time sign in users only.
FOOD & BEVERAGE OFFERS
During the latest quarter, approximately 80 bean-to-cup coffee machines were installed across the company's network, bringing the total number of locations offering the program to 306 across 39 states.
Pilot Flying J also installed cold brew coffee machines at approximately 122 locations, bringing the total number of cold brew coffee machines available to 352 locations in 42 states.
On the prepared food side, this summer brought a bonus bundle to guests, where they could add any pizza slice for $2 or any large fountain drink for $1 when they bought fresh food in June through August. In addition, during National Coffee Day, Pilot Flying J treated guests to a free cup of Pilot coffee (any size) on Sept. 28-29.
New limited-time offers (LTOs) rolled out in August and September, including:
Chicken Cordon Blue;

Highlander Grogg coffee;

Pumpkin Caramel Macchiato;

Honey Hazelnut Cappuccino; 

Pumpkin Pie Spice Creamer and Pumpkin Pie Syrup; and

Cheddar & Beer Bratwurst.
DRIVER APPRECIATION
Pilot Flying J celebrated professional drivers throughout the month of September with a $60,000 donation to the American Trucking Association's Trucking Cares Foundation. The retailer also rewarded drivers with its annual 100 Million myRewards Points Giveaway and 30 days of free offers in the myPilot app.
The company marked National Driver Appreciation Week starting Sept. 10 with the announcement of three winners in its fifth-annual Road Warrior contest. Winners were selected by Pilot Flying J's social media community, who voted for 12 finalists.
The 2018 grand-prize Road Warrior winner received $10,000; second place received $5,000; third place received $2,500; and the remaining nine finalists each received $1,000. Nominators of the grand-prize, second- and third-place winners received $500.
BUSINESS GROWTH
On Aug. 1, Pilot Flying J announced two strategic partnerships to grow its service offerings in the exploration and production (E&P) sector. Through a joint venture and an acquisition, it extended its core logistics business with additional water, sand and crude hauling capabilities.
In June, Pilot Flying J's Produced Water Transfer1 LLC and Complete Vacuum and Rental LLC formed PDPS LLC, a new company operating under the company name PWT LLC. PWT leverages its fleet of tanker trucks and network of saltwater gathering pipelines and disposal facilities to provide saltwater transportation and disposal services to the oil and gas sector.
The new company is focused on providing services to producers across Louisiana, Oklahoma and Texas. Pilot Flying J owns a majority of the business.
Then, in July, Pilot Flying J, through its PWT1 Joint Venture, purchased Bridger Environmental LLC, a saltwater transportation and disposal company, from propane supplier Ferrellgas Partners LP. It also acquired Ferrellgas Partners LP.
Through this deal, Pilot Flying J and PWT1 expanded their tanker fleet and acquired 10 saltwater disposal wells and two crude oil pipeline injection terminals in Wyoming.
This acquisition makes Pilot Flying J one of the largest third-party crude hauling fleets in the country, with more than 500 trucks on the road serving the oil and gas industry.
Headquartered in Knoxville, Pilot Flying J currently operates more than 750 travel centers under the Pilot, Pilot Express and Flying J banners in 44 states.