Pilot Flying J & Johnsonville Serve Up Lunch for Hurricane-Affected Community in Florida
Get great content like this right in your inbox.
Subscribe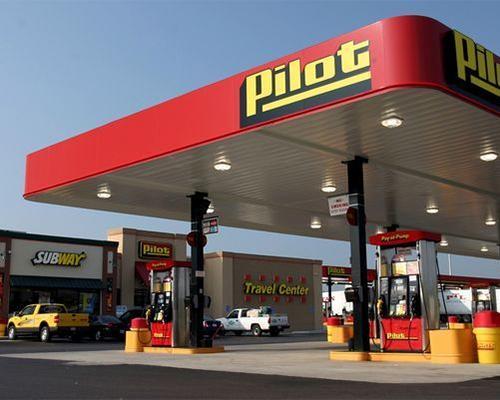 MARIANNA, Fla. — Pilot Flying J and Johnsonville teamed up to aid residents and volunteers in Marianna in the wake of Hurricane Michael by providing free lunch as the community continues to rebuild. 
The Johnsonville Big Taste Grill — a 65-foot semi-truck customized to be able to cook 750-plus brats at once — visited the Pilot Travel Center on Highway 71 on Nov. 20, reported the Jackson County Floridian.
Pilot Flying J employees volunteered to serve lunch to attendees from 11 a.m. to 2 p.m. The menu featured Johnsonville brats, chips and water.
"Many of our team members, along with our guests, were affected by last month's storm," said Kevin Kuhn, regional manager for Pilot Flying J. "We love to give back, and this is a great way to partner with our friends at Johnsonville and have the community come together for food and fellowship during the ongoing relief efforts."
The Marianna Pilot Travel Center team was forced to evacuate when Hurricane Michael made landfall in mid-October. The store lost power during the storm and sustained damage to the building, fuel pumps and attached Arby's drive-thru.
Due to advanced preparation by Pilot Flying J and clean-up efforts from the local team, the travel center quickly reopened to provide fuel and other goods to first responders and local residents.
The Johnsonville Big Taste Grill has previously raised more than $4 million for charities and disaster-relief efforts while sharing the taste of grilled bratwurst nationwide.
"We are proud to serve Marianna every day, but this will be a special opportunity for us to serve our neighbors at a time when we're all coming together to rebuild our community," Kuhn said.
Headquartered in Knoxville, Tenn., Pilot Flying J currently operates more than 750 travel centers under the Pilot, Pilot Express and Flying J banners in 44 states.