Polsinello Fuels Sells Select Businesses to Mirabito Holdings
Get great content like this right in your inbox.
Subscribe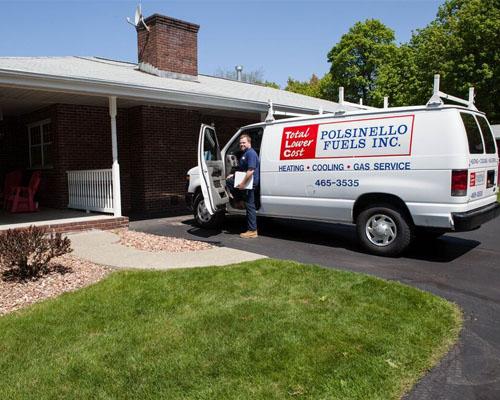 RENSSELAER, N.Y. — Polsinello Fuels Inc. (PFI) has sold some assets to Mirabito Holdings Inc., allowing the locally based company to focus on its convenience store, motor oils and lubricants divisions.
Under the terms of the transaction, Mirabito acquired Polsinello's home heating and commercial fuels business. The assets consist of PFI's propane, heating oil, commercial fuels and HVAC businesses.
With the closing of the deal, PFI turns it eye on expanding its remaining business segments both organically and through acquisitions.
Matrix Capital Markets Group Inc. handled the sale.
PFI was founded in 1952 by Louis Polsinello Sr. as an oil burner repair services company. Over the years, Polsinello and his wife, Suzanne, grew the company's operations to include oil delivery trucks, followed by gas and diesel delivery, as well as a wide range of other products and services.
Today, the company is led by Louis Polsinello Jr., who began his career in the mid-1970s, along with his children, Lou Polsinello III, Matthew Polsinello and Beth Polsinello.
Binghamton-based Mirabito Family of Cos. operates in eight states with multiple divisions including, natural gas and electric, home energy products and services, wholesale energy products and services, convenience stores, and Mirabito truck repair.
"Finding the right partner in whom to entrust our legacy, our employees and our customers was the highest priority. The Matrix team understood our concerns and guided the process. I strongly believe the Mirabito and Polsinello families are each made stronger by this transaction and we are excited by what the future holds for both of our growing organizations," said Louis Polsinello Jr.
"It is our intention at Polsinello to immediately find new opportunities to grow, especially within our motor oils and lubricants business," he added.
Matrix provided merger and acquisition advisory services to PFI, which included valuation advisory, marketing the business through a confidential, structured sale process, and negotiation of the transaction. The transaction was co-managed by Spencer Cavalier, managing director, and Sean Dooley, vice president. Christian Klawunder, senior associate, also advised on the transaction.
"Matrix is honored to have had the opportunity to work with Lou and his management team to successfully divest its legacy propane, heating oil, commercial fuels and HVAC businesses," Dooley said. "We wish them all the best with their future plans, including the continued growth of their successful motor oils and lubricants division."
Robert May and Claire Murphy McRae of Lemery Greisler LLC served as legal counsel for PFI.