12/11/2017
Post-Acquisition, 7-Eleven's Plans for Sunoco Stores Are Two-Fold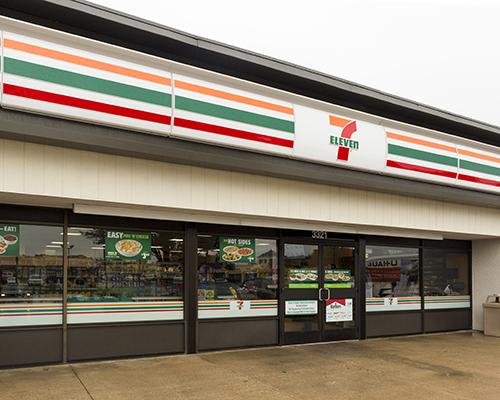 IRVING, Texas — 7-Eleven Inc.'s current 8,900-store footprint in the United States is poised to expand by 12 percent with the retailer's pending $3.3-billion deal to acquire approximately 1,100 convenience stores in 18 states from Sunoco LP. The acquisition was announced in April.
At the time of the announcement, 7-Eleven Inc. CEO Joseph DePinto said the transaction supports the company's growth strategy in key geographic areas, including Florida, the Mid-Atlantic states, Northeast states, and Central Texas. The purchase will also give 7-Eleven entry into Houston, the fourth-largest U.S. city, and a strong presence in Corpus Christi and across South Texas.
In addition to the convenience stores, the transaction includes the associated trademarks and intellectual property of Sunoco's Laredo Taco Co. and Stripes brands. Sunoco itself acquired these brands through the acquisition of Susser Holdings Corp. and Stripes in July 2015.
Also as part of the pact, Sunoco is entering into a 15-year take-or-pay fuel supply agreement with a 7-Eleven subsidiary, under which Sunoco will supply approximately 2.2 billion gallons of fuel annually.
In a recent interview with Convenience Store News, DePinto said he views the Sunoco acquisition more as two separate entities: the first one being the Susser Holdings business in South Texas, and the other being the Sunoco stores in the Northeast and Florida.
"Susser built an incredible business and we are really excited about that part of the business. The South Texas customer is heavily Mexican-American, so we can learn a lot about how to cater to that consumer," DePinto told CSNews, noting 7-Eleven over-indexes with Hispanic consumers.
As for the stores in the Northeast and Florida, DePinto said they are more traditional convenience stores, so 7-Eleven will be looking to bring its best practices to them, including private label. It's also expected that these stores will be put into its franchise system. 7-Eleven's store network is currently 80 percent franchise-operated and 20 percent corporate-operated.
A closing on the deal is expected in January 2018. In a joint statement released Dec. 5, 7-Eleven and Sunoco said they believe the transaction is in the latter stages of the regulatory approval process with the Federal Trade Commission. The deal is subject to completion of the regulatory process and customary closing conditions.
Look in the December issue of Convenience Store News for our full in-depth interview with DePinto, this year's retailer inductee into the CSNews Hall of Fame.