Premiumization Sweetening U.S. Chocolate Market
Get great content like this right in your inbox.
Subscribe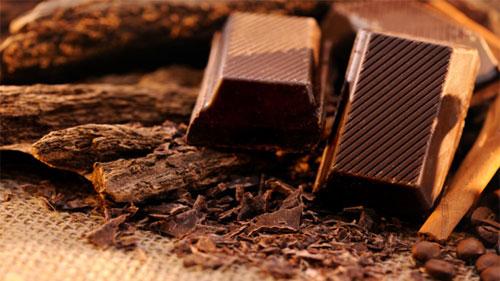 ROCKVILLE, Md. — Premiumization emerged as a key driving force in the chocolate market's growth, a recent report from market research firm Packaged Facts revealed.
According to Chocolate Candy: U.S. Market Trends and Opportunities, 12th Edition, it is estimated that total retail dollar sales of the U.S. chocolate candy market will reach $23 billion in 2018, with sales increasing at a compound annual growth rate (CAGR) of more than 2 percent between 2013 and 2018. 
Looking ahead, Packaged Facts forecasts growth for the chocolate candy market through 2023.
"The chocolate market is indisputably dynamic with a strong pace of innovation, an influx of creative new players, and a steady flow of new products that engage diverse groups of consumers," said David Sprinkle, research director for Packaged Facts. "There remains consumer devotion to confectionery products and the role of chocolate candy in particular as an accessible luxury, creating many opportunities to trade consumers up to premium products."
Premiumization is key to the industry's growth, especially as consumers discovered the ever-expanding selection of premium, indulgent confectionery products available online.
"Online shopping is truly the new playground for premiumization. Shifts in shopping behavior such as self-checkout and online purchasing have potentially dampened the types of in-store impulse purchases that traditionally drive a high level of chocolate sales," Sprinkle noted. "However, this is offset to an extent by ecommerce increasing the availability and purchasing of specialty products including local, nostalgic, and premium gift chocolates."
Seasonality also influences consumer purchases of candy and other snack foods. Sales typically spike around holidays due to the common practice of gifting and consuming snacks as part of these celebrations.
These factors, coupled with a steadily rising population, confer stability to a U.S. chocolate candy market that is mature yet growing, according to the market research firm. Packaged Facts estimates that holiday/seasonal chocolates account for about a quarter of the market's sales. Easter is the largest segment followed by Christmas, Valentine's Day and Halloween.
Chocolate Candy: U.S. Market Trends and Opportunities, 12th Edition is the first in a trio of studies by Packaged Facts on the U.S. confectionery market, including upcoming reports on chewing gum and non-chocolate candy.
More information is available here.