Pride Stores Evolving as Chain Intensifies Foodservice Focus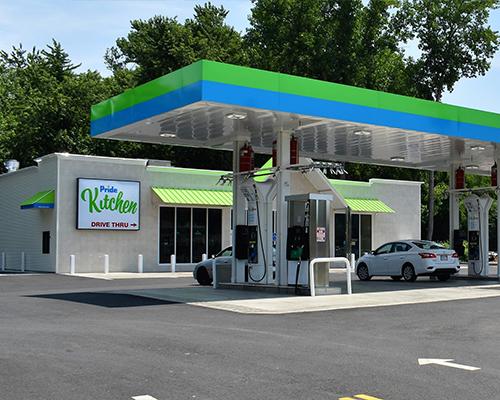 WEST SPRINGFIELD, Mass. — Pride Stores is focused on foodservice with the July 12 opening of its new Pride Kitchen.
Located at 757 Riverdale St. in West Springfield, the new store represents the future of the chain, reported The Republican.
"I call it a restaurant within a convenience store," said Pride Stores CEO Robert Bolduc at the store's grand opening event. "You can get anything here that you would get in a restaurant. And it's all fresh, we don't do anything frozen."
Pride currently has 10 locations out of its 35 stores in New England that offer an extensive hot food menu. Five more are scheduled to add it soon.
"And more to come," Bolduc told the news outlet. "As we renovate and upgrade, this is what we'll do to all of them. Any new one we do will be like this."
The newest Pride Kitchen features items like a hamburger deluxe, BLTs and hot breafast sandwiches with a choice of meat. It operates 24 hours a day, but the food counter only operates early in the morning and during the day. The store may expand its hours over time. Dine-in customers can sit at four tables inside the store and one outside.
Prior to renovations, the store was a gas-only store with a kiosk.
Over time, Pride has incrementally added features like delis, expanded coffee offerings and drive-thru windows to its stores. In 2017, it opened a $100,000 bakery to its Springfield, Mass., headquarters that provides fresh-baked goods to Pride stores.
"This is the way the industry is going," Bolduc said, noting that c-stores are beginning to emphasize quality, ready-to-eat food over gasoline.