Private Label Brands in C-stores Largely Centered Around Foodservice
Get great content like this right in your inbox.
Subscribe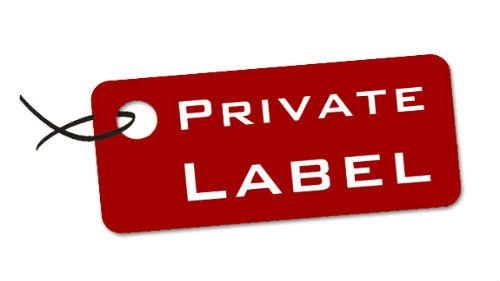 NATIONAL REPORT — While consolidation is making the biggest convenience store chains even bigger, the top 10 convenience store chains still make up less than 27 percent of the U.S. store total and the top 100 chains less than 65 percent, according to the Convenience Store News Top 100.
This means that smaller regional chains and independent operators have the opportunity to grow and thrive, strengthening their brand identities in the marketplace.
When it comes to private brands, a retailer's size has everything to do with its approach. A chain like 7-Eleven Inc. can justify investment in a much wider assortment of own-brand consumer packaged goods (CPGs), notes industry consultant Steven J. Montgomery, president of Lake Forest, Ill.-based B2B Solutions.
Meanwhile, smaller convenience store chains tend to carry a limited number of store brand food and beverage CPGs, instead differentiating themselves through their private-branded foodservice offerings and their "total store" brand, which encompasses factors like customer service, touch-screen ordering, loyalty program discounts and store environment.
A March 2017 study released by NACS, the Association for Convenience & Fuel Retailing, showed that consumers increasingly select a fuel station based on the quality of the associated convenience store's food offerings. A total of 8 percent of consumers who said they went into a c-store said they bought a sandwich or meal — a portion that jumped to 13 percent for consumers aged 18 to 34.
Stephen Young, vice president of strategic business development for Bakkavor, a manufacturer of private brand fresh-prepared food like hummus and burritos, said that c-store retailers prefer to focus on foodservice because the margins for sandwiches and burritos, and especially for the accompanying soda pop and chips, are much higher than for gasoline.
"The c-store industry has constantly evolved to meet the changing needs of its customers," Montgomery added. "Convenience stores have changed from being places to go for replacement or fill-in grocery items to being sources of refreshment and foodservice."
Many of the most food-focused c-store retailers are based in Pennsylvania, and that's no coincidence, according to Steve Hartman, president and CEO of Rutter's, a York, Pa.-headquartered chain.
For many decades since the ending of Prohibition in 1933, Pennsylvania restricted the sale of wine, beer and spirits to state-controlled stores. Prevented from selling beer, a longstanding staple of U.S. convenience stores, Pennsylvania c-stores differentiated themselves through their standout fresh-prepared food and private-branded nonalcoholic beverages, Hartman explained.
Equally important, several Pennsylvania convenience store chains, including Wawa and Rutter's, began as dairies. So fresh own-brand milk and other dairy items formed the foundation of these retailers' product assortments.
Smart Branding & Merchandising
Salt Lake City-based Maverik shedded its former Wild West theme a few years ago for an adventure theme that would better resonate with millennials and sports enthusiasts who visit the Rocky Mountain region.
With that, the retailer offers a small selection of private brand CPGS, including Glacier Rain bottled spring water and Tracker Snacks candy, each in packaging that reflects passion for the outdoors.
"We look at categories where we have an opportunity to offer better prices to the consumer," Aaron Simpson, Maverik chief marketing officer, noted. "We don't have many private label products."
Maverik's main food focus is in the fresh realm. The retailer's own BonFire brand consists primarily of many fresh-prepared offerings, including a particularly robust selection of hearty grab-and-go sandwiches that can be taken on a rock-climbing excursion or fishing trip, for example. The BonFire brand also includes snack chips and a few other shelf-stable snack products.
Despite the retailer's outdoor-adventure brand positioning, Maverik, like other convenience stores, has to be all things to all people, according to Simpson. A large proportion of c-stores' core customers are still blue-collar individuals who come in to pick up beer and cigarettes.
Bakkavor's Young, for one, believes that c-stores could do more to address the needs of millennial parents. Healthful grab-and-go snacks and meals aimed at children would help bring in these customers, he noted.
Move Over, QSRs
At a time when supermarket chains are looking to simplify and speed up shopping for customers, convenience stores have a distinct advantage: Their considerably smaller size allows customers to get in and out much faster. This is true even though c-stores are getting bigger in order for retailers to expand their foodservice and seating areas. 
Larger foodservice footprints help food-oriented c-store chains not only compete with one another but also see quick-service restaurants (QSRs) as major competitors.
"We can sell hamburgers and French fries that we think are better and quicker and more convenient, and we can also give you 650 beverage choices," Hartman noted. "QSRs can't do that."
C-stores are evolving and transforming the fast-casual dining landscape, according to Hartman. "We are really much more of a disruptor than a disruptee," he said.
To read the full story, visit Convenience Store News sister publication Store Brands.