05/14/2018
Putting a Menu Management System to Work for You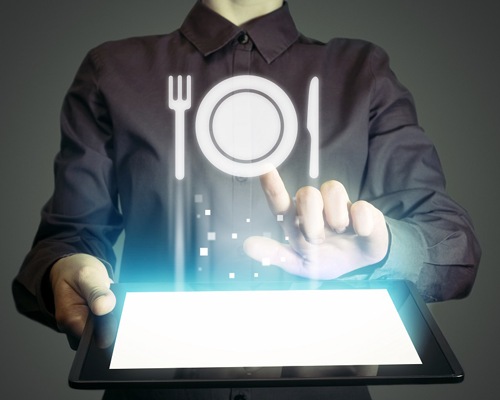 Several years ago, the director of campus foodservice at a California university had a heart attack. Because the director had most of his meals on campus, prepared by the school's cafeteria and foodservice outlets, the man's heart attack was viewed as a wake-up call. Foodservice workers and administrators at the school started asking themselves: "How could this have happened? What might be in the food we serve that could have caused his heart attack?"
The workers were well aware that what we eat is not necessarily the only reason for a heart attack. In fact, it may not have played a role in this one at all. But for most people, diet does play a role.
"Certainly, his heart attack affected us, [but] we were already moving in the direction of analyzing our menus anyway," said an assistant foodservice director. "The director's heart attack just added a sense of urgency."
The university was proud of the fact that it had been providing vegetarian offerings for quite some time. However, the school administrators' analysis of their vegetarian food items triggered the university to look deeper into all their food items. Using an early menu management system, it was uncovered that while their vegetarian items had many healthy ingredients, they were also very high in fat and had surprisingly high calorie counts. Both were the result of a lot of cheese used to "spice up" the offerings, making them tastier and providing protein some nutritionists believe is absent from vegetarian food.
A nutritionist was called in and, working with a menu management system, came up with several low-fat options, sometimes as simple as using less cheese in the recipe. 
How Menu Management Systems Work
Although the features and benefits may differ, many menu management systems work in similar ways. Some are available that can analyze a recipe's nutritional content, such as calories, nutrients and allergens, literally in seconds. A system's food database may include hundreds of thousands of foods and provide a nutritional analysis of all these foods and their ingredients.
If the portion size is made larger or smaller, the nutrient counts are adjusted accordingly. As was accomplished at the California university, if high-fat, high-calorie cheese is replaced with lower-fat, lower-calorie cheese, the nutrient counts are adjusted based on information provided in the food database. 
Here's an example of a menu management system at work:
A convenience store prepares and sells microwavable beef stew lunches, ready-to-go. However, the stew contains a lot of fat and sodium. A menu management system indicates the beef stew has 114 calories, 2.8 grams of fat, and 361 milligrams of sodium per serving. We want to reduce these numbers. Using a menu management system, we can do this in the following ways and get the following results:
Reducing the amount of beef in the recipe and increasing the quantity of vegetables takes the fat content from 2.8 grams per serving to 2.3 grams per serving;

Reducing the amount of potatoes from 20 ounces to 16 ounces causes the carbohydrates content to drop from 11 grams per serving to 9.7 grams per serving; and

Reducing the amount of salt in the recipe from .05 ounces to .03 ounces cuts the sodium content from 361

milligrams

to 343

milligrams.
Along with an analysis of nutrients, some menu management systems are designed to provide information indicating if there are allergens in food ingredients or if the food contains gluten. These issues are becoming increasingly important to consumers, whether in a school cafeteria or a convenience store. And there is a good reason for it. According to the New England Celiac Organization, which works with foodservice providers and individuals with sensitivities to gluten, celiac disease can be exacerbated by eating food with gluten. It often causes severe abdominal pain, bloating, diarrhea, fatigue and even joint pain.
Further, menu management systems can help convenience store operators and foodservice providers price food items. Again, using the food database, which includes the cost of ingredients based on information provided by the user, an advanced menu management system can calculate per-portion costs and add such things as desired profit margins and sales tax.
Selecting a Menu Management System
As referenced earlier, several menu management systems are available. While the choice is wide, there are some specific features to look for when selecting a system:
Cloud-based. Cloud-based systems can be accessed at one or more locations at the same time, anytime. Changes made to a recipe can be updated and communicated to all locations instantly, as can compliance and regulatory changes that foodservice providers need to know.
Training bundle. Along with all the nutrient information we have discussed, some systems also provide recipe cards for preparing food items, as well as training videos. View the cards and the videos as a "training bundle," working together to ensure food workers follow recipes correctly and help ensure food safety.
Hardware bundle. While many systems have what we could call a "command post" that operates on a desktop computer, some systems also provide tablets, as well as wireless printers. This way, information from the command post can be shared with one or many foodservice workers, who can then print food labels for grab-and-go foods and other items.
Finally, do not be in a rush to select a system. Work with a provider that takes the time to demonstrate the system and even allows for the system to be used on a free trial basis.
Some systems are more complicated to use than others and some have a greater learning curve than others. Drive it and use it. The system that works for you will filter to the top.
Jill Carte is an executive with DayMark Safety Systems, manufacturer of a wide variety of products designed to enhance food preparation and safety, including menu management systems. She can be reached at [email protected].
Editor's note: The opinions expressed in this column are the author's and do not necessarily reflect the views of Convenience Store News.