08/16/2018
Quality Dairy Chain to Begin Home Delivery of 2,000-Plus Products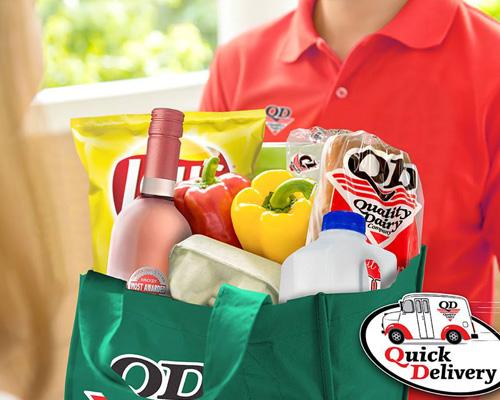 LANSING, Mich. — One more convenience store retailer jumped into the delivery service business.
Lansing-based Quality Dairy is teaming up with Vroom Delivery to bring c-store items such as fresh food, beverages, snacks, groceries and other household items to its customers. The delivery service also offers daily specials, according to the chain's QD Quick Delivery website.
"Running out of time to run your errands? Lansing's favorite convenience store just got more convenient with QD Quick Delivery. Have all your family's favorites delivered right to your door," the retailer posted on social media.
The service launched Aug. 15.
According to the Lansing State Journal, delivery will be available within an eight-mile radius of the 500 E. Saginaw St. location, covering downtown Lansing, East Lansing, Michigan State University and many of the surrounding neighborhoods.
"In 1936, Quality Dairy's founders thought outside the box and gave customers the convenience of picking up their milk and grocery staples from small neighborhood stores," said Ken Martin, Quality Dairy president.
"Today's customers want a different kind of convenience, and we are proud to carry on QD's legacy of customer-focused programs with the addition of QD Quick Delivery," he added.
Delivery fees will range from $4.99 to $7.99, depending on proximity to Quality Dairy's East Saginaw location. Customers' first QD Quick Delivery order will be delivered for free.
Orders must be at least $20, and customers can expect delivery within two hours, the news outlet added.
The service is available Monday through Thursday, from 6 a.m. to 10 p.m.; Friday, from 6 p.m. to midnight; Saturday, from 8 a.m. to midnight; and Sunday, from 8 a.m. to 8 p.m.
Quality Dairy operates 30 stores throughout the greater Lansing area. All but two locations sell beer and wine and 16 locations sell packaged liquor. Eight locations offer gasoline and six stores have laundry services.