RaceTrac Is Off to the Races With Tennessee Expansion Plans
Get great content like this right in your inbox.
Subscribe
ATLANTA — "Ready, set, go" is RaceTrac Petroleum Inc.'s mentality when it comes to entering Tennessee, the convenience store retailer's first new market in more than 15 years.
"Growth is the lifeblood of any company and we feel that it's vitally important to continue to grow," RaceTrac Petroleum President Billy Milam told Convenience Store News in a recent interview. "When you grow in store count, you grow opportunities for your people, whether it's increasing those career growth opportunities in our Store Support Center in Atlanta or in the markets we're growing into."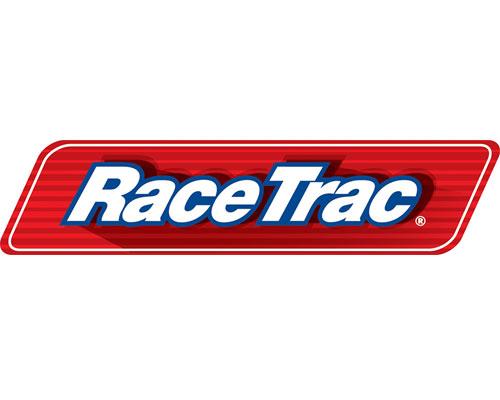 In the past, the retailer operated a number of RaceTrac stores in Tennessee markets, specifically Nashville, but later merged those stores into RaceWay, its franchise-operated brand, due to market density, according to Milam. 
Now, as announced earlier this year, RaceTrac is undertaking a store growth plan in the Middle Tennessee area. The chain originally communicated a 30-store platform, but now is expanding its planned presence by more than 65 percent.
Within the next five years, RaceTrac expects to have up to 50 stores in Middle Tennessee, as CSNews has learned.
The Thinking Behind the Move
Proximity was at the top of the retailer's list in terms of determining factors for introducing RaceTrac to the Tennessee market.
Nashville and Chattanooga are most appealing because they're "back-door neighbors" to RaceTrac's headquarters in Atlanta, Milam noted.
"We saw a natural fit with these markets for what we'd like to do. We also looked at the growth, the vibrancy, demographics, the feel and the culture of Nashville, which we felt matched incredibly well with who RaceTrac is," he explained. 
Based on the growth and demographic changes that Nashville and Chattanooga have undergone, the c-store operator also saw a void in the market that RaceTrac knew it could fulfill with its unique offering in the convenience channel.
"Tennessee is not necessarily a new or unique market for us, but what is new and unique is going there with our new RaceTrac offer," Milam expressed, noting that when the company converted the aforementioned RaceTrac stores to RaceWay, the retailer was more of what he calls a "traditional convenience store," offering a lot of soft drinks, tobacco products and fuel.
"In the 15 years since, we've undergone a pretty remarkable transformation and we've done that because that is what our guests have asked for," he said.
The Middle Tennessee stores will be new-builds, boasting upwards of 5,500 square feet (roughly 2 acres of property). They will offer food and beverage options, free Wi-Fi and indoor/outdoor seating.
There will be grab-and-go breakfast items, sandwiches, fruit and salads; a Swirl World frozen treat station with ice cream, yogurts, sorbets and Italian ice; fresh-brewed coffee with creamers and sweeteners; hot dogs, tamales and taquitos; and other RaceTrac staples, as CSNews previously reported.
"It's just a different model. We don't think we're necessarily a convenience store in the traditional sense. When we open stores in the Nashville market, guests are going to see something I think they're going to like," Milam said.
A race to the finish line
When asked if RaceTrac is still on track to open its first Tennessee store in 2020, Milam disclosed that the company may be in a position to open some stores as early as the fourth quarter of 2019. Still, a more concerted effort will be made to open stores in 2020.
The offerings across these stores will remain fairly consistent, as will the look and brand package.
"Excitement for our expansion into Nashville has been very apparent internally within our Store Support Center. We are so incredibly passionate about our RaceTrac brand and all that it has to offer. We're thrilled for the opportunity to deepen our roots here in the Southeast and introduce RaceTrac to more eventual guests," Milam said.
Tennessee isn't the only expansion plan RaceTrac has. According to the president, the chain plans to continue growing its store count by not only entering new markets like Tennessee, but also by scouting for new locations in the regions it already operates.
In an effort to deliver a more consistent and elevated experience to its guests, RaceTrac is also investing in legacy store remodels in Georgia and Louisiana throughout 2018. These updated stores incorporate features from the operator's 5,500-square-foot model, including Swirl World and an expanded coffee bar.
"We look at each of our locations as a new experience for guests as they walk into our stores because of our people and our people's ability to engage guests when they visit our stores," Milam concluded.
RaceTrac currently operates more than 450 convenience stores across Georgia, Florida, Louisiana and Texas.