Retail Associations Join Forces in American Express Credit Card Fee Case
Get great content like this right in your inbox.
Subscribe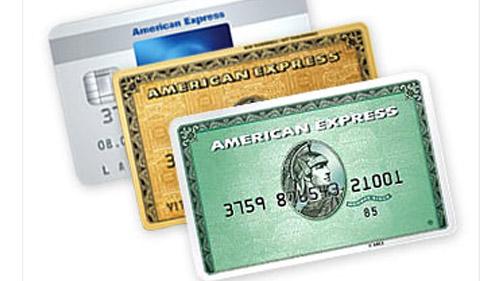 WASHINGTON, D.C. — Retailers from across the United States have filed a joint amicus brief as the U.S. Supreme Court considers a case against American Express.
The case — Ohio, et al. v. American Express — centers on the legality of American Express rules that prevent retailers from offering benefits, including discounts, to consumers for using cards with lower fees, or even educating consumers about those fees.
Joining on the brief are NACS, the Association for Convenience & Fuel Retailing, the Retail Litigation Center (RLC), National Retail Federation (NRF), Food Marketing Institute (FMI), National Grocers Association (NGA), National Association of Shell Marketers Inc. (NASM), and Retail Industry Leaders Association (RILA).
According to the groups, Visa and MasterCard previously had similar rules that prohibited retailers from encouraging customers to use lower-fee credit cards. However, the two financial services companies dropped the restrictions as part of a 2010 settlement with the U.S. Department of Justice (DOJ).
After American Express declined to follow, the DOJ and 11 states sued the company.
A U.S. District Court judge ruled in February 2015 that the American Express rules violated federal antitrust law and enjoined them, but the company appealed and a three-judge panel of the 2nd Circuit ruled in its favor.
Eleven states petitioned the U.S. Supreme Court to re-consider the lower court's decision and in October the court agreed to hear the merits of this case.
"Marketplace competition is the hallmark of the retail industry. Unfortunately, it is largely absent from the credit card market where fees continue to skyrocket. These fees — forcibly hidden from the consumer by credit card companies — are among the highest costs of doing business for America's retailers," said Deborah White, senior executive vice president and general counsel for RILA, and president of the RLC. 
"Retailers should have the right to offer consumers benefits for using cards with lower fees," White added.
The groups' amicus brief details the impact that American Express' anti-steering rules have on consumers and merchants alike. Retailers have long said the rules are an antitrust violation that deny consumers transparent information about their credit cards and prevent merchants from offering their customers benefits and incentives on credit card purchases.
"Information is power — and preventing merchants from sharing useful, money-saving information with consumers only adds to the already immense market power acquired and long abused by the credit card giants," said Lyle Beckwith, senior vice president, government affairs for NACS. 
"The Supreme Court has an opportunity to strike a blow for competition by barring American Express from using that power to benefit itself by reducing choice for consumers while driving up costs for merchants," he added.
The brief asks the Supreme Court to reverse the decision of the Court of Appeals.
"Because of the highly competitive retail gasoline marketplace, excessive credit card fees are of great concern to NASM's members and the service station dealers they supply. Shell-branded marketers are required by their franchise agreements, as well as by the competitive realities of the retail petroleum marketplace, to accept all widely-used credit cards, including American Express, Visa, MasterCard and Discover," said Matt Sawyers, NASM's executive director.
"The anti-steering rules we are challenging have stifled competition among the major credit card networks and have resulted in increased costs for both marketers and consumers. We believe such restrictions should not be allowed," Sawyer added.
The brief states:
American Express prohibits merchants from truthfully telling their customers that its card is a higher-fee credit card. It likewise prohibits merchants from giving their customers any incentive to pay with lower-fee cards.

On the merchant side, American Express has prevented other card networks from competing on price. On the cardholder side, the company prohibits consumers from receiving truthful information and the price signals that they would ordinarily receive in a competitive market.
The brief was drafted by Mark Stancil, Matthew Madden and Hunter Smith of Robbins, Russell, Englert, Orseck, Untereiner & Sauber LLP. It can be read in full here.