Retailers & Suppliers Speak Out Against Trump's Steel & Aluminum Tariffs
Get great content like this right in your inbox.
Subscribe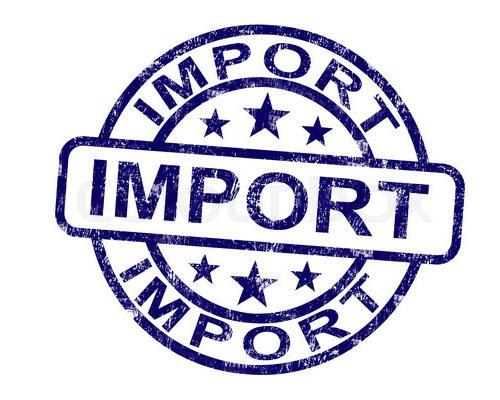 WASHINGTON, D.C. — President Donald Trump's push to place new tariffs on aluminum and steel could hit consumers in the wallet.
"Make no mistake, this is a tax on American families. When costs of raw materials like steel and aluminum are artificially driven up, all Americans ultimately foot the bill in the form of higher prices for everything from canned goods to automobiles," said Matthew Shay, president and CEO of the National Retail Federation (NRF).
Calling the move "a one-sided policy," Shay added the tariffs "threaten to destroy more U.S. jobs than they will create while sending an alarming signal to our trading partners and diminishing markets for American-made products overseas."
The retail association was responding to news on Thursday that Trump was set to formally announce tariffs of 25 percent on imported steel and 10 percent on imported aluminum. The levy would make imported steel and aluminum more expensive for American companies and individuals who use goods containing those materials, ranging from cars to air conditioners to beer cans, according to The Associated Press.
NRF, represents discount and department stores, home goods and specialty stores, Main Street merchants, grocers, wholesalers, chain restaurants and Internet retailers from the United States and more than 45 countries, was not the only group raising concern over the proposed tariffs.
The Retail Industry Leaders Association (RILA) said the imposition of tariffs on steel and aluminum would have "severely negative consequences" for the U.S. economy.
"If broadly applied, these tariffs will have a downstream impact on every sector, and will raise the stakes for other countries to take retaliatory measures that will hurt America's exporters," said Hun Quach, vice president of international trade, RILA.
"The administration's desire to challenge other country's trade violations is an important goal for free and fair trade, but a broadly applied tariff could spark a potential trade war that zaps consumer spending and American exports," Quach explained.
RILA members include more than 200 retailers, product manufacturers, and service suppliers.
U.S. brewing company MillerCoors took to Twitter to voice its opposition to Trump's impending tariff proposal — which could drive up the price of beer.
"We are disappointed with President Trump's announcement of a 10-percent tariff on aluminum. While we won't know the details for a week, the Department of Defense recently reported that aluminum does not cause any national security issues," tweeted MillerCoors, a division MolsonCoors Brewing Co.
"Like most brewers, we are selling an increasing amount of our beers in aluminum cans, and this action will cause aluminum prices to rise. It is likely to lead to job losses across the beer industry," it added.
While MillerCoors explained it buys as much domestic can sheet aluminum as is available, "there simply isn't enough supply to satisfy the demands of American beverage makers like us. American workers and American consumers will suffer as a result of this misguided tariff," the company said.