Reynolds American Parent Invests in Innovation-Focused Chinese Venture Capital Fund
Get great content like this right in your inbox.
Subscribe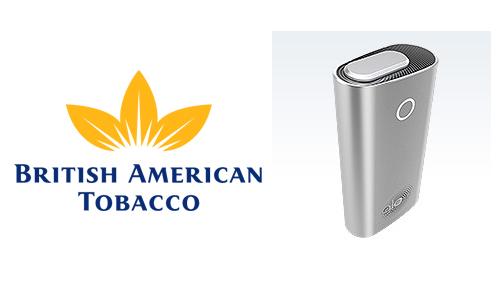 WINSTON-SALME, N.C. — British American Tobacco plc (BAT) is keeping its eye and its money on innovative tobacco products.
The parent company of Reynolds American Inc. recently joined China Materialia, a Chinese investment fund. It is the first time the London-based tobacco company invested in a venture capital fund, the Winston-Salem Journal reported.
Started in 2010, the Materialia fund focuses on investing in innovations for new materials, energy efficient and environment protection equipment, and advanced manufacturing.
"We hope that our investment in their fund will provide us with access to new and emerging technologies that will allow us to continue to drive innovation across our whole business, including our combustible and next generation products portfolios," BAT said in a statement.
The tobacco company did not put a number on its investment, but according to the report, it could be as much as $6.7 million.
As the news outlet pointed out, China has played a key role the manufacturing of electronic cigarettes.
"China is an increasingly important center for technology and innovation. Our investment in the fund allows us to tap into this. It's still very early days and so we're limited as to what we can say, however we're excited about the potential benefits our investment may bring," BAT said.
Next Gen Investment
As Convenience Store News previously reported, earlier this year BAT said it would use its financial benefit from the reduction of the U.S. corporate tax rate to speed up the pace of making and distributing innovative products — primarily heat-not-burn cigarettes and e-cigarettes.
Its portfolio currently includes R.J. Reynolds Vapor Co.'s VUSE electronic cigarette in the United States and BAT's heat-not-burn product, glo, internationally.
Winston-Salem-based RAI is an indirect wholly owned subsidiary of BAT.
Last week, BAT said it is investing more than $900 million in over the next five years in its factory in Ploiești, Romania. The investment, which will generate 200 new jobs in Romania, will support the expansion of glo in countries across Europe during the second half of 2018.
A completely new manufacturing hall will be built dedicated to producing the specially designed tobacco sticks — called Neostiks — which work with the glo tobacco heating device, according to the company.
"We have a long-held ambition to offer smokers a range of potentially reduced-risk products — like tobacco heating devices, e-cigarettes and oral tobacco. This ambition has seen us launch vaping products and tobacco heating devices in 16 countries in the last five years and we've bold plans to increase our geographical footprint in the second half of 2018," said Tadeu Marroco, regional director – Europe and North Africa, at British American Tobacco.
"The significant investment in our factory in Romania is testament to our commitment to offer smokers a wider range of tobacco and nicotine products — with a particular focus on potentially reduced-risk alternatives to smoking — in an increasing amount of countries."
BAT launched its first e-cigarette, under the brand name Vype, in 2013. In 2017, its revenues outside of the U.S. from e-cigarettes and tobacco heating products quadrupled to $525 million; on a full year basis including RAI's contribution, this would have been over $662 million.
The company's goal is to generate more than $1.3 billion revenue from next-generation products by the end of 2018 and increase this figure to more than $6.6 billion by 2022.