Rite Aid & Albertsons Call Off Merger
Get great content like this right in your inbox.
Subscribe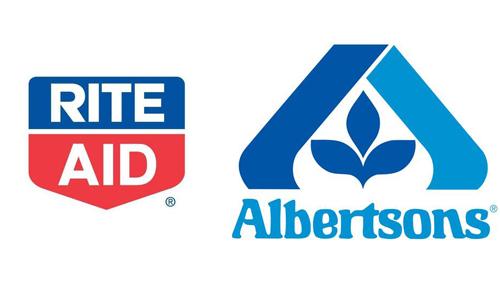 CAMP HILL, Pa. — One day before the Rite Aid Corp. stockholders were set to meet, the drug store company and Albertsons Cos. Inc. have terminated their pending merger agreement.
"While we believed in the merits of the combination with Albertsons, we have heard the views expressed by our stockholders and are committed to moving forward and executing our strategic plan as a standalone company," Rite Aid Chairman and CEO John Standley said on Aug. 8.
"We remain focused on leveraging our network of conveniently located retail pharmacies, our EnvisionRxOptions PBM and our trusted brand of health and wellness offerings. We will continue building momentum for key areas of our business like our innovative Wellness store format, highly successful customer loyalty program and expanded pharmacy service offerings, as we also enhance our omnichannel and own brand offerings to strengthen our competitive position and create long-term value for stockholders," he added.
The company's stockholders were slated to gather at a special meeting on Aug. 9.
Rite Aid also said its board of directors is evaluating governance changes at the company. As it considers these changes, the company will continue to engage with stockholders to ensure alignment between the company and its investors, it added.
Under the terms of the merger agreement reached earlier this year, neither Rite Aid nor Albertsons will be responsible for any payments to the other party as a result of the termination of the merger agreement.
Despite the concerns of Rite Aid's stockholders, Albertsons was standing by the original agreement, declining to revise the deal.
"Albertsons Cos. believes that the strategic rationale of the Rite Aid combination was compelling, including the $375 million of cost synergies and $3.6 billion of identified revenue opportunities. We disagree with the conclusion of certain Rite Aid stockholders and third-party advisory firms that although they acknowledged the strategic logic of the combination, did not believe that Albertsons Cos. was offering sufficient merger consideration to Rite Aid stockholders," Albertsons said in a statement on Aug. 8.
The Boise, Idaho-based retailer said after considering of all information available to its board of directors, it was unwilling to change the terms of the proposed merger.
"We remain excited about the improving momentum, financial strength, and industry leadership of Albertsons Cos. Our team has remained laser focused on execution to drive our financial and operating performance, while ensuring we continue to meet and exceed the needs of our customers," Albertsons added.
Albertsons Cos. operates 2,300 retail food and drug stores with 1,762 pharmacies, 397 associated fuel centers, 23 dedicated distribution centers, five Plated fulfillment centers and 20 manufacturing facilities. It operates stores under such banners as Albertsons, Safeway, Vons, Pavilions, Randalls, Tom Thumb, Carrs, Sav-On, Jewel-Osco, Acme, Shaw's, Star Market, United Supermarkets, Market Street, Amigos, Haggen and United Express.
Rite Aid is a leading drugstore chain that operates more than 4,500 stores in 31 states and Washington, D.C.