RJR Adds Larger Pouch Option for Camel Snus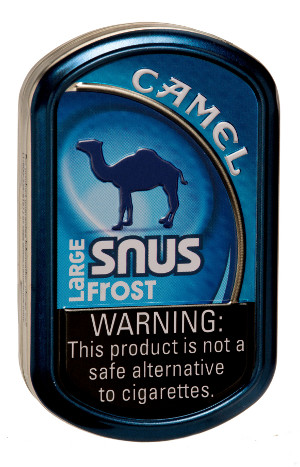 WINSTON-SALEM, N.C. -- R.J. Reynolds Tobacco Co. (RJR) rolled out a larger pouch size of its Camel Snus Frost to retailers across the country.
According to a company spokesman, the introduction of Camel Snus Frost in a 1-gram pouch comes in response to consumer demand. The new SKU, Camel Snus Frost Large, reached store shelves on Monday.
The smokeless tobacco product offers the "same cool, refreshing taste" just with 70 percent more tobacco than regular Camel Snus. Both sizes will now be available at retail.
Camel Snus debuted in April 2006 and spent more than two years in test markets. RJR introduced its new Fresh Seal packaging for the product in February. This packaging ensures the freshness and flavor adult tobacco users have come to expect from the product without refrigeration. It also incorporates a thinner, easier-to-carry tin, as CSNews Online previously reported.
The Camel Snus Frost Large offering comes at a time when RJR continues to develop a total tobacco strategy. In June, the company unveiled its electronic cigarette, Vuse, which began popping up in Colorado stores in July. This summer, RJR also revealed that it was pulling back on the marketing of its dissolvable tobacco line -- Camel Sticks, Camel Strips and Camel Orbs. They remain in limited distribution at sites in Denver and Charlotte, N.C.