Rutter's Names First Fuel Up Free Winner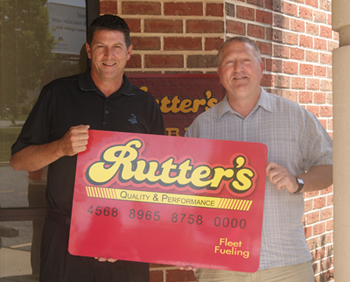 YORK, Pa. -- Rutter's Farm Stores named the first winner in its Fuel Up Free Sweepstakes. Gregory Ball of Dover, Pa., won free fuel for a year from the convenience store chain.
To win, Ball scanned his registered Rutter's Rewards card while purchasing one of Rutter's monthly in-store feature items.
In all, Rutter's will reward eight people with free fuel for a year this summer. The contest began on May 28 and runs through Sept. 2.
In addition, Rutter's announced it handed out several prizes in its Register, Scan and Win prize drawing. Awarded were free gas for a month, coupons for free in-store items, discounted car washes and a 46-inch flat-screen television.
York, Pa.-based Rutter's operates 57 c-stores throughout south central Pennsylvania.