Rutter's Wins 2018 Foodservice Innovator of the Year Award
Get great content like this right in your inbox.
Subscribe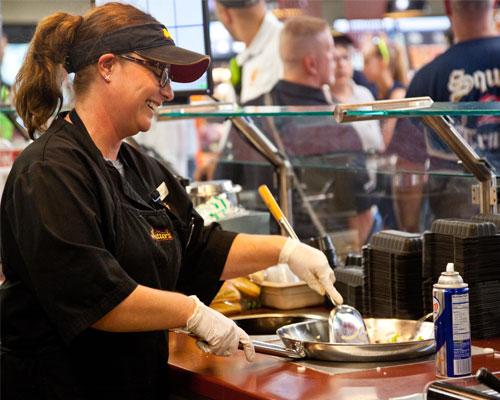 YORK, Pa. — Rutter's, the Mid-Atlantic regional chain of 71 foodservice-forward convenience stores, was selected the 2018 Foodservice Innovator of the Year in Convenience Store News' seventh-annual Foodservice Innovators Awards program.
Rutter's is now a four-time winner in the Foodservice Innovators Awards program. In 2012, the inaugural year of the awards, York, Pa.-based Rutter's was named Foodservice Innovator of the Year. In 2013, it won Prepared Foods Innovator of the Year and in 2015, Rutter's nabbed the award for Best New Foodservice Offering.
Rutter's leads the list of six best-in-class convenience foodservice retailers selected as this year's honorees. The other 2018 Foodservice Innovators Awards winners are:
Prepared Foods Innovator of the Year: Maverik Inc.

Hot Beverages Innovator of the Year: 7-Eleven Inc.

Cold & Frozen Beverages Innovator of the Year: Circle K

Best New Foodservice Offering of the Year: BP/ampm

Foodservice Innovator to Watch: Dash In (The Wills Group)
Chosen by the Convenience Store News Foodservice Advisory Council — a panel of foodservice experts from the retailer, supplier, wholesaler, research and consulting fields — winners are recognized for raising the bar on quality, service and innovation in the fast-growing and critically important foodservice category in the convenience channel.
The Makings of a WinneR
"Rutter's is constantly in the news with new menu offerings that are distinctive vs. the competition," said one of the experts on the Foodservice Advisory Council. "They are also very focused on their customers' needs."
Among the many accomplishments the retailer is being recognized for this year are:
Expanding its food menu to include two local favorites: Pork Belly and Pepperoni "Roni" Rolls. Pork Belly is available as an additional topping for such items as burgers, sandwiches and mac & cheese, in addition to serving as a standalone sandwich, sub or wrap. It was initially available exclusively at Rutter's for two months. "Roni" rolls are soft, Italian dough stuffed with pepperoni and mozzarella cheese, and topped with cheese. Like Pork Belly, it is supplied by a local manufacturer — defined as being located within a 100-mile radius of Rutter's corporate office, or in the state of Pennsylvania.

Earlier this year, Rutter's further expanded its extensive food menu by offering customers more than 25 new seafood options. Items include fried shrimp tacos, tavern battered cod sandwiches, crab cake sliders, fried scallops, a fried clams basket meal, crab and roasted corn chowder, and single, double and triple tavern battered cod Route 30 sandwiches. This offering represents the most seafood options of any convenience store operator in central Pennsylvania, according to the company.

Rutter's has been investing in local, fresh and healthier product procurement. In January, the retailer promoted Cheri Booth to the new position of fresh and local category manager, reporting to Ryan Krebs, director of foodservice. Booth oversees all aspects of local, fresh procurement including produce, seasonal fruits and vegetables, foodservice, snacks, beverages, beer and wine. At the time of Booth's promotion, Krebs stated, "Consumers increasingly want more fresh, local and clean label products. We think that deserves a dedicated person to make sure we are providing our customers with the highest-quality local products possible."
Most recently, Rutter's expanded its fresh and local initiatives with the addition of seasonal fruits and vegetables to its grab-and-go cold cases and fresh restaurant menu offerings. An assortment — which could include watermelon, blueberries, heirloom cherry tomatoes, sweet corn, and yellow and green squash, depending on the time of year — is available in the grab-and-go case in the center of its stores. The watermelon, blueberries and tomatoes come in ready-to-eat packaging for a quick and healthy snack.
In addition, the new fresh and local ingredients are used in Rutter's in-store restaurants, such as sliced and chopped sweet onions, sliced green peppers and mushrooms — all of which are grown in Rutter's home state of Pennsylvania.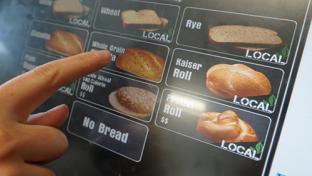 Rutter's will change its fresh and local selection of ingredients as the growing seasons change. A "Local" icon on the retailer's electronic build-your-own ordering kiosks identifies available offerings. The c-store chain's grab-and-go and restaurant menu produce is sourced from family farms throughout Pennsylvania, Maryland, New Jersey and Virginia.
"Foodservice is at the core of our company. It has been since we started as a dairy back in 1921," said Scott Hartman, Rutter's president and CEO. "Food has been a core part of our sales and it's ever-increasing. It drives so many other categories in our stores, from the beverages that go with foodservice to the snacks and the candy, and just the foot traffic it drives during key dayparts."
As it pertains to dayparts, Rutter's has been a leader at expanding convenience foodservice beyond breakfast and lunch. "We're continuing to figure out how to grow the evening daypart, which is the one that I think we're all after in the industry," Hartman told Convenience Store News. "We are probably out in front of that with all the different offerings we have, but we know there's still a long way to go."
Food tastes are changing at an ever-increasing pace, so staying on-trend with consumer wants and desires is very important to Rutter's.
"I think you have to have the spirit of a chef. You have to try something new and different. If it works, it stays; if it doesn't, we move on to the next trend," said Hartman.
Rutter's is particularly adept at meeting the needs of both its traditional audience, as well as the large number of newer, younger customers arriving at its stores. Rutter's menu includes traditional indulgent food, like its loaded Route 66 Burger; a hearty but definitely not spicy chicken pot pie; as well as newer offerings made with spicy ingredients and sauces.
"Their taste profiles are exciting. We love them," Hartman said of today's emerging customers. "As a chef, Ryan [Krebs] loves them because they challenge the palate."
On its new initiative to buy from local vendors, Hartman said he's been studying the fresh and local trend for several years. "We saw a lot of it in Europe. I take my management group to Europe for study trips and it is something that's been on our radar for a while," he explained. "We just felt that now is the time to do it — that we can actually execute it now. Years ago, it would have been very difficult with the supply chain then
"Fresh and local will be hitting more and more convenience stores and we'd like to be the leader in that trend because customers are telling us that's what they want," he added. "It doesn't have to be thousands of items. You just want to know the key ones and then use them in multiple ways."
For example, local blueberries that are sold in a plastic container from the fresh, grab-and-go cold case are also being used in frappes at the built-to-order beverage counter.
It's initiatives like this that help define the Rutter's brand as "on-trend, fresh, local and friendly," according to Hartman.
Video produced by Jason Minick