Sapp Bros. to Distribute VP Racing Fuels in Upper Midwest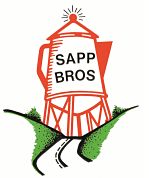 SAN ANTONIO -- VP Racing Fuels Inc. has added Nebraska-based Sapp Bros. Inc. to its roster of retail brand partners. In addition to its travel center operation, Sapp Bros. provides wholesale distribution to more than 160 branded and more than 40 unbranded retail sites.
"We're excited to welcome Sapp Bros. Inc. to our family of retail brand partners," said Alan Cerwick, president of VP Racing Fuels. "Sapp Bros Inc. is a highly respected, innovative and forward-thinking marketer that understands the need for a solution like VP in today's challenging retail fuel market. With this newly forged relationship, we have tremendous confidence in their ability to aggressively grow the VP brand in the upper Midwest."
Similarly, Sapp Bros.' confidence in VP's retail program was a key factor in its decision to sign.
"Among the benefits that sold us on VP's retail brand program were its attractive image, its great credit card rates and the ability to source unbranded fuel for our sites," said Doug Coziahr, retail sales manager for Sapp Bros. "The VP branded program will put our dealers in a much better position to compete against other unbranded large chains."
Sapp Bros. Travel Center was founded by four brothers in Omaha in 1971. The company has since grown into a chain of 16 travel centers operating in eight states from Utah to Pennsylvania, as well as wholesale supply.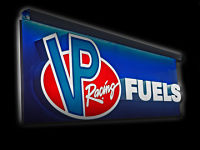 Earlier this month, VP Racing Fuels also introduced Phoenix-based Western States Petroleum (WSP) to its retail brand program. Founded in 1975 by Robert and Janet Kec, WSP has distributed VP's race fuels for nearly a decade and specializes in heavy duty tracking, auto/light duty, aviation, industrial, commercial, marine and off road fuels for constructions and farms.
According to Cerwick, the program will bolster an already strong relationship between the two companies. WSP staff will guide retail customers in race fuel selection, provide trackside service at race venues and support the VP brand in myriad other ways.
Founded in 1975, VP Racing Fuels is known as a leader in race fuel technology and is the official racing fuel of more than 60 VP-sponsored series and sanctioning bodies, including NHRA Championship Drag Racing; American Le Mans; World of Outlaws Sprint Cars and Late Model Series; and Rally America.