05/14/2018
Sell or Buy: What's a Midsize C-store Retailer to Do?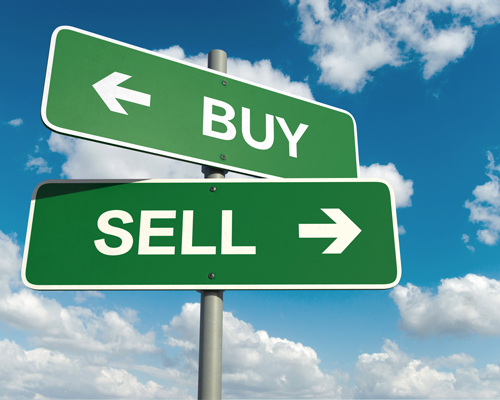 NATIONAL REPORT — Although the past year saw the disappearance of multiple midsize chains in the convenience store industry — think Holiday Stationstores, Western Refining, E-Z Mart, Roadrunner Markets, PDQ Food Stores and Honey Farms — many remain. As rampant consolidation in the industry continues, this beckons the question: What's a midsize retailer to do?
Step one is to have a professional assessment (network rationalization process) done on the chain and each site within the chain, including facility, financial, operational and competitive considerations, says Mark Radosevich, president of PetroActive Real Estate Services LLC. This should result in a strategic plan that illustrates various actions, such as a sale, investment or divestment. 
"You need to know where you are (current state) before you know where you are going (desired state), and most small to midsize operators don't really have a clue," he said.
Petroleum Capital & Real Estate LLC Managing Director John C. Flippen Jr. agrees that operators need to take stock of their current situation. He suggests they consider the following questions: Who are my current competitors? Do I have a strategic advantage?  How can I increase that advantage? What is my long-term strategy for the business? How do I increase my competitive advantage through growth? 
"If your competitive advantage is eroding away, then you should look to sell," said Flippen.
Mergers and acquisitions expert Terry Monroe advises those without any succession plan to sell for the retirement cash, but he thinks those that do have a solid succession plan and an ability to keep the business growing should do so. And for those in the latter camp, he has two key pieces of advice.
"They should constantly be culling through their list of stores and selling or leasing the weak stores that do not have a lot of upside to them, and taking the money and investing it in making their good stores great," he said as his first recommendation. "Don't hang onto stores that are underperforming, but instead build on the good stores."
His second recommendation: Keep growing by building or acquiring additional stores.
"The convenience store business is a great business and is going to be around for a long time. And if you have a good location, you are going to have a profitable business for a long time, but you have to grow," Monroe said. "Too many times, I see the family getting bigger and more people trying to live out of a certain number of stores without building or acquiring additional stores. The cash flow starts to get tight and before long, they have themselves in a jam."
Van Tarver, president of the Van Tarver Group and chairman of GreenPrint Corp., advises midsize operators — and really c-store operators of all sizes — to take a hard look at what their goals are; what do they want to accomplish? Then, secondly, he says they should ask: What is the value to me of selling? What is the value to me of acquiring stores?
The industry as a whole also needs to address the problem of "secondary locations," Tarver said, which he describes as small properties that don't have the space available to make the improvements necessary to succeed in today's convenience retailing industry, where competition is getting better and the consumer is getting more and expecting more.
"There's secondary locations in the big companies, midsize companies, and small companies," he said. "You have to ask: Am I going to relocate, reposition or dispose of these sites?"
After addressing secondary locations, Tarver said another crucial piece of the puzzle is to make sure your business model is keeping pace with today's customers, and change it if it doesn't. "Build around product, programs and infrastructure based on customer data," he stated.
He foresees the following business model changes increasing in the industry: home delivery, click-and-collect, scan-bag-go programs, meal kits, and services like lockers. 
"Be very disciplined about your investment of capital. Invest in programs that deliver the best returns. Don't get emotionally attached to programs that are not performing," Tarver stressed. "You need to be where the customer is going, and they're changing faster than ever. … And remember, some midsize chains have the best programs in this industry."