Sheetz Adds Operations Support Center to Its HQ Campus
Get great content like this right in your inbox.
Subscribe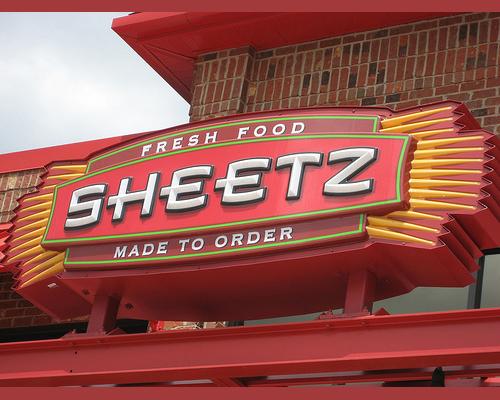 CLAYSBURG, Pa. — Sheetz Inc. unveiled the newly completed Sheetz Operations Support Center.
Located in the Martin J. Marasco Business Park, the facility is across the street from the Walter Business Park, which contains the Sheetz Distribution Center, Sheetz Bros. Kitchen and the Sheetz Shwellness Center, reported the Altoona Mirror.
The 114,830-square-foot facility has more than 300 employees in total and is home to Sheetz store operations, store support, human resources, informational technology and store security departments. Approximately 10 new jobs in the maintenance, security and culinary departments were created as a result of the center's completion. There is also room to grow, as the building contains 442 work spaces.
"This building is phenomenal; we are so happy to add it to what we can now call a campus. I think we officially now have a campus," stated Sheetz President and CEO Joe Sheetz.
Planning for the $40 million site took several years, according to the report.
"We knew we eventually had to expand. Our employees were tired of working on top of each other. We knew it was time to do something. We wanted a building that was modern and has longevity to it. I think we accomplished that here," Sheetz added. "We wanted something more collaborative and open. The idea of what a workplace should look like has changed, you need a lot of energy and light, that is what the young people want and demand."
While Sheetz's Altoona building will continue to serve as its corporate headquarters and house the executive, finance and accounting offices, the company plans to renovate its interior and try to consolidate its gasoline operations there. 
The convenience store operator transferred 240 employees from its corporate headquarters in nearby Altoona to the new building.
Sheetz also unveiled its Little Sproutz Early Childhood Learning Center at the facility. It is available to the children, grandchildren and legal dependents of Sheetz employees, and is a collaboration with Bright Horizons. There is room for 146 children, with 42 already enrolled.
"I am passionate about early learning. It is an investment in our future workforce," said Stephanie Doliveira, vice president of human resources. "They will become employees of our community."
Altoona-based Sheetz operates 568 store locations throughout Pennsylvania, West Virginia, Virginia, Maryland, Ohio and North Carolina.