Sheetz Announces Its 'East-West Clean Fuel Corridor'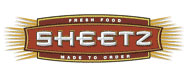 ALTOONA, Pa. -- Sheetz announced this week its "East-West Clean Fuel Corridor," which gives motorists traveling between Pittsburgh and Harrisburg, locations to stop to fill up on E-85 fuel.

"We are taking this step to help our customers who want to use E-85," Stan Sheetz, president and CEO of Sheetz Inc. said in a statement. "They shouldn't have to search for E-85 locations as they travel. Our customers in Pittsburgh have had access to E-85 at three locations since 2007. Now, commuters traveling east and west between Pittsburgh and Harrisburg will know exactly where they can refuel. Our goal is to expand the use of E-85 into more locations to extend the corridor and help our customers."

Three Pittsburgh area Sheetz locations and three locations in and near Harrisburg will be selling E-85. The six locations will display special E-85 signage to alert drivers that the fuel is available and informational brochures will be available at each location, the company stated.

The six Sheetz locations selling E-85 include:
• 5410 Campbells Run Road, Pittsburgh;
• 1000 Clairton Blvd., Pittsburgh;
• 3954 William Penn Highway, Monroeville;
• 1098 Harrisburg Pike, Carlisle;
• 1796 West Trindle Road, Carlisle; and
• 6290 Allentown Blvd., Harrisburg

E-85 is a biofeul mixture of 85 percent Ethanol and 15 percent unleaded gasoline. Motorists can find out if their vehicle may use E-85 and learn more about the benefits of Ethanol by visiting www.sheetz.com.