Sheetz Expanding E15 Availability Thanks to $7M Federal Grant
Get great content like this right in your inbox.
Subscribe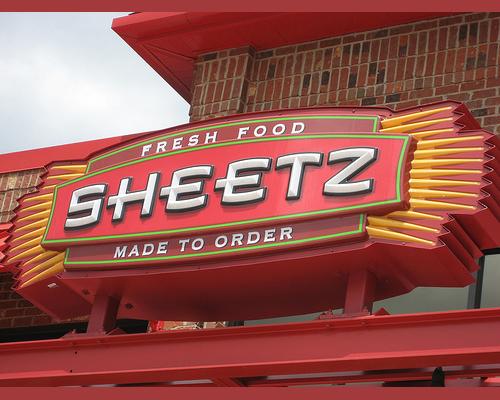 ALTOONA, Pa. — Sheetz Inc. is significantly expanding its ethanol offerings due to a $7-million federal grant from the United States Department of Agriculture (USDA).
E15 fuel is now available at 340 more fuel pumps at 77 Sheetz convenience stores across Pennsylvania, reported the Altoona Mirror.
Pennsylvania Agriculture Secretary Russell C. Redding and representatives from Sheetz, the USDA and the ethanol industry gathered at one of the stores showcasing the new infrastructure on Oct. 23.
"Biofuels are an important component of the diverse energy portfolio that will power our country in the future," Redding said in a statement. "Alternative fuels create new markets for agricultural products, which can lead to greater production and better prices for our farmers. So while the agriculture industry helps to grow the feedstock to produce biofuels, we also need to be sure the market exists for these alternative fuels. That requires making access more convenient for consumers. I thank Sheetz for partnering with us, and we thank the USDA for helping us put in place the pumps to meet consumers' demands."
The grant was part of the Biofuel Infrastructure Partnership program, which is administered by the USDA's Farm Service Agency. In 2015, the Pennsylvania Department of Agriculture submitted the grant on behalf of Sheetz and later oversaw project implementation, including record keeping, performance reporting and compliance enforcement.
The USDA has reimbursed 75 percent of the project costs that Sheetz incurred. The c-store chain has invested $3.2 million in the public-private partnership for a total project investment of $10.2 million, according to the report.
"Since our founding in 1952, Sheetz has been built on maximizing convenience and choice for our customers," said Mike Lorenz, executive vice president of petroleum and supply for Sheetz in a statement. "We are proud to partner with the Pennsylvania Department of Agriculture and USDA to bring E15 to our customers."
Sheetz has supported the expansion of ethanol fuel for several years. In 2015, Lorenz testified in support of E15 summer sales before the Senate Committee on the Environment and Public Works, as CSNews Online previously reported. At the time, Sheetz had added E15 fuel at nearly 200 locations.
Altoona-based Sheetz operates more than 540 c-stores throughout Pennsylvania, West Virginia, Virginia, Maryland, Ohio and North Carolina.