Sheetz Expands Café Concept to University of Virginia
Get great content like this right in your inbox.
Subscribe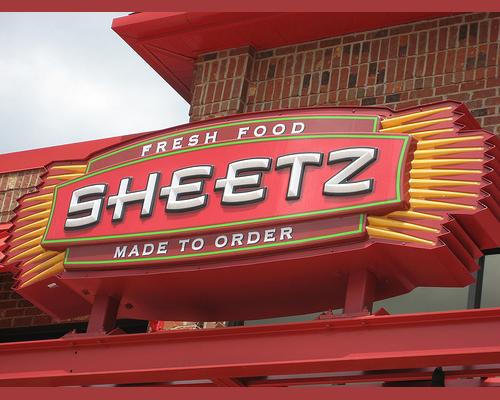 CHARLOTTESVILLE, Va. — Sheetz Inc. will open a new convenience store without a gas station at the University of Virginia Sept. 28, according to media reports. It will be the c-store chain's fourth store-only location in the country.
While the lack of fuel offerings is a relatively new departure for the Altoona, Pa.-based retailer, officials don't expect that to be a problem for customers.
"They will notice it won't have gas but once you walk in here, it will have everything a regular Sheetz has," Nick Ruffner, public relations manager for Sheetz, told CBS 19.
Along with typical convenience items, the store will offer Sheetz's line of MTO made-to-order food and beverages, as well as snacks and a cooler specifically dedicated to healthy options such as fresh fruit, yogurt and hummus. Customers can make use of free WiFi, charging ports for electronics, and multiple TVs.
Like the other gas-free Sheetz stores, the Charlottesville location was selected for its high foot traffic and proximity to a university. The store is also near a local hospital.
"We've been looking at a store in Charlottesville for quite some time, but I think it's obvious to anybody who spends any time in this area that this is a high-traffic area for pedestrians," Ruffner told the Cavalier Daily.
Once its doors open, the store will operate 24 hours a day, seven days a week, 365 days a year.
University of Virginia students lined up for a free iced coffee Sept. 25 ahead of the store opening, and a grand opening celebration will take place Sept. 28 from 11 a.m. to 3 p.m.
The first 100 customers will receive a Sheetz tailgate chair and one winner will receive a $1,000 Sheetz gift card.
"We are also donating $2,500 to the Special Olympics of Virginia. We are a major supporter of Special Olympics in every state where we are operating," Ruffner said. "We're also donating $1,500 to the local food bank, as part of Feeding America, and so that's just another way that we're pledging to help the folks that are needy or less fortunate in this community."
Sheetz operates more than 540 c-stores throughout Pennsylvania, West Virginia, Virginia, Maryland, Ohio and North Carolina.