Six Leading C-store Retailers Grab Spots on NRF's Top 100 Retailers List
Get great content like this right in your inbox.
Subscribe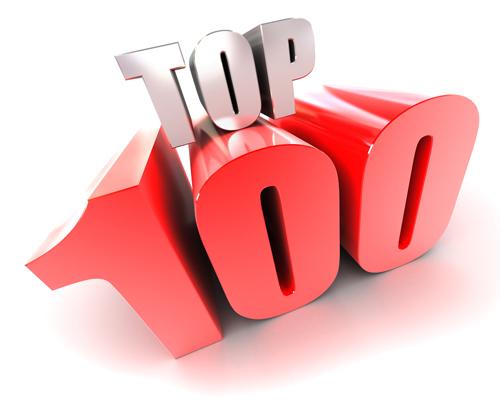 WASHINGTON, D.C. — The convenience channel is filled with operators upping their game, but six stand out on the National Retail Federation's (NRF) annual Top 100 Retailers list.
Among the leading 100 largest retailers by sales are channel players 7-Eleven Inc., Alimentation Couche-Tard Inc., Army/Air Force Exchange Services, Speedway LLC, ExxonMobil Corp. and Shell.
All six are also members of the Convenience Store News Top 100, which will be unveiled in the July issue of Convenience Store News.
According to NRF, launching new strategies, augmenting the in-store experience and reengineering both logistics and digital commerce capabilities helped the largest U.S. retailers maintain their edge during the past year.
The Top 100 Retailers list released June 28 by the NRF's STORES Magazine and Kantar Consulting.
 
"Retail today is a blend of innovation and experience, and the nation's top retailers are showing the way," said STORES Media Editor Susan Reda. "Companies large and small are transforming their businesses in the quest to satisfy shoppers who rewrite the rules of engagement faster than light." 
The magazine lists retailers by U.S. sales, including estimates for private or closely held companies. Retailers on the list either have group headquarters in the United States or are foreign entities with significant operations in the U.S.  
Making a showing from the convenience channel are:
Irving, Texas-based 7-Eleven at No. 32 with $14.3 billion in U.S. sales in 2017, dropping from No. 31 on the last year's list.

Laval, Quebec-based Couche-Tard at No. 48 with $9.2 billion in U.S. sales in 2017, jumping 12 spots from the previous year's rankings.

Dallas-based Army/Air Force Exchange Services at No. 61 with $7.1 billion in U.S. sales, dipping from No. 56 the previous year.

Enon, Ohio-based Speedway at No. 87 with $4.7 billion in U.S., down from No. 83.

Irving, Texas-based ExxonMobil at No. 92 with $4.5 billion in U.S. sales, the same as its previous ranking.

No. 95: Houston-based Shell at No. 95 with $4.1 billion in U.S. sales, down from No. 94.
Taking the top five spots on the list are Walmart Inc., The Kroger Co., Amazon, Costco and The Home Depot.

"Walmart holds the coveted top spot in part because they never stop innovating," Reda said. "From risk-taking acquisitions to embracing emerging technologies and spearheading initiatives that empower the business to be a force for good, Walmart sets a high bar." 

Most of the companies showed sales growth last year, but Amazon experienced the largest percentage growth as it expanded its online presence into brick-and-mortar retail with the acquisition of Whole Foods Market and provided new services like grocery delivery and Prime Wardrobe, according to NRF.

"We find ourselves at a point in U.S. retail evolution where key players are moving from a more divided approach of 'online' versus 'bricks-and-mortar' strategies to those that cater to the more holistic reality of shoppers and commerce," said Sara Al-Tukhaim, Kantar Consulting senior vice president of insights and operations. "This will continue to pave the way for exciting and innovative retail partnerships, targeting growth both within and increasingly outside the realm of retail."