Soft C-store Traffic Results in Soft Beverage Sales Growth in Q3
Get great content like this right in your inbox.
Subscribe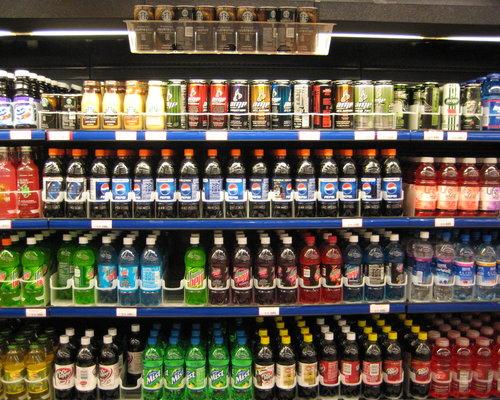 NEW YORK — Beverage sales in the convenience channel this year are lagging 2016 in terms of growth, partly due to lower in-store traffic.
According to Wells Fargo Securities LLC's recent Beverage Buzz survey, sales in the category were up only 2 percent in the third quarter, below recent trends in the cold vault and also below last year's 4.6-percent growth in Q3.
Beverage Buzz conducts quarterly surveys with beverage retailers representing more than 15,000 convenience stores across the United States.
In addition to dips in customer traffic, c-store retailers also pointed to poor weather, rising gas prices, and lower promotions in the most recent quarter.
According to Bonnie Herzog, managing director of tobacco, beverage and convenience store research at Wells Fargo Securities, sales growth generally decelerated in the third quarter across all manufacturers, remaining well below 2015-2016 growth rates.
The survey respondents expect total beverage sales to be up about 3 percent for the year, led by bottled water, craft and imported beers, and ready-to-drink coffee.
"Overall, we have concerns about recent c-store traffic based on comments from our retailer contacts and PepsiCo's management on its third-quarter call. However, we are encouraged by pockets of improvement and strength in several key brands and categories," Herzog said.
Retailers also expect minimal price increases in beverages this year from most manufacturers, but broadly think The Coca-Cola Co. will raise prices the most, she added.
On the brand side, Beverage Buzz found that Monster Energy Corp. is improving on the innovation front, but poor execution continues. On average, retailers estimate that Monster sales in the convenience channel were up by low single digits in the quarter, but still a sequential decline, with retailers only projecting 3-percent to 4-percent growth for the company in 2017 and 2018.
According to Herzog, the modest expectations are driven by a resolution to Monster Java's production issues in the fourth quarter of last year, however only a third of the retailers plan to immediately give Monster its shelf space back for the product; and problems with Monster Hydro, including delayed distribution and shortage of supply.
As for Coca-Cola, Beverage Buzz retailers reported flat sales for the third quarter based on increased competition from Life WTR, fewer promotions in single-serve products, and ongoing performance issues in some recently refranchised territories.
That said, Herzog explained that Wells Fargo Securities' "outlook is brightening" based on:
New innovation "looks exciting" (For example, Coke Zero Sugar slim cans, flavored Diet Coke slim cans); and,
The strong performance of Dunkin' Donuts bottled iced coffee and potential for its partnership with McDonald's McCafé, which should drive accelerating results as production issues are addressed.
Constellation Brands Inc. is still showing significant growth and Dr Pepper Snapple Group notched a solid third quarter driven by the performance of Allied Brands, according to Herzog.