Soup Sales Heating Up Across All Foodservice Channels
CHICAG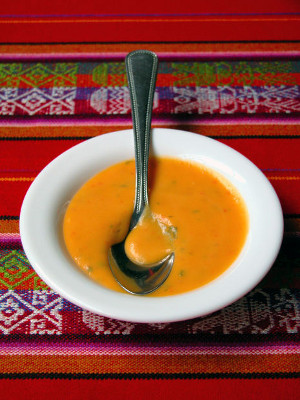 O -- Soup is hot — in more ways than one.
According to new research by The NPD Group, total dollar sales of soup shipped through broadline foodservice distributors to foodservice operators increased by more than 2 percent in the year ended July 2013 compared to the year-ago period, while unit shipments also increased by 2 percent. This is a trend reversal after several years of servings declines at restaurants and in other foodservice channels.
NPD's findings are based on its SupplyTrack, a monthly tracking service that codes, aggregates and tracks every product shipped from a critical mass of leading broadline distributors to each of their foodservice operators, according to the researcher.
"Soup is an example of how understanding a category's market dynamics and performance metrics can identify a growth opportunity for distributors, manufacturers and operators," said Annie Roberts, vice president of NPD SupplyTrack. "In the competitive foodservice marketplace where it's a battle for share, the ability to pinpoint white space and other ways to grow market share is key."
Other NPD SupplyTrack findings pertaining to soup sales include:
Soup dollar volume sales grew the most at eating and drinking establishments (up nearly 3 percent for the 12 months ended in July), representing the largest share of the category's dollar sales.
 
Dollar volume sales also grew in retail foodservice outlets, which now represent the third largest share of soup dollar sales.
 
Chili, refrigerated soup and soup base were the soup forms with the strongest dollar sales growth in the year ended in July.
 
With respect to flavors, several varieties of chicken grew in dollars and units.