Speedway Forms Three-Way Partnership for ATMs at 800-Plus Sites
Get great content like this right in your inbox.
Subscribe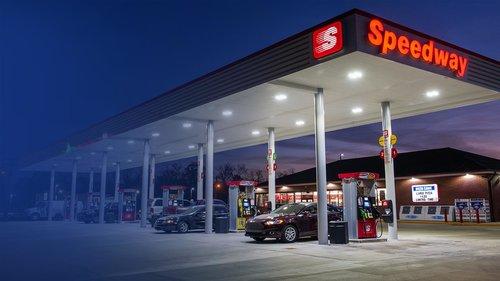 ENON, Ohio —  ATMs at more than 800 Speedway convenience stores will soon sport the Fifth Third Bank brand in partnership between the bank, Speedway LLC and Cardtronics.
The new branding will appear on machines at Speedway stores in Ohio, Indiana and Kentucky. Cardtronics is the exclusive provider of ATM services to Speedway convenience stores.
"Fifth Third understands that our customers don't want to pay to access their own money. Now when our customers walk into Speedway convenience stores in Ohio, Indiana and Kentucky, they will see our Fifth Third-branded ATMs," said Jim Sutton, director of physical distribution strategy for Fifth Third Bank. "We always want to make banking more convenient for our customers and Cardtronics' ATM branding program is one more way to do that."
The 800-plus Speedway convenience stores are located within the bank's core markets, enabling Fifth Third to quickly expand its branded customer touch points by approximately 480 ATMs in Ohio, 230 in Indiana and 135 in Kentucky.
Cardtronics will immediately begin outfitting its ATMs with Fifth Third branding at those 800-plus Speedway convenience store locations. Fifth Third first established an ATM services relationship with Cardtronics in 2016 by joining the company's Allpoint ATM network.
"Cardtronics has a unique ability to introduce an easier way to provide cash access through our Allpoint ATM network at top retail locations like Speedway," said Brian Bailey, Cardtronics managing director – North America. "After we provide the introduction, then we build on that relationship, creating a mutually beneficial connection between our financial institution and retail partners, and ultimately helping the bank ensure their brand experience is highly visible at their cardholder's most-valued and -visited retail ATM destinations."
Working in partnership with Cardtronics and Fifth Third deepens Speedway's relationship with Fifth Third customers, and encourages bank customers to think of Speedway convenience stores in Ohio, Indiana and Kentucky as part of the Fifth Third financial services network, according to Cardtronics.
"The introduction of Fifth Third-branded ATMs at select Speedway locations demonstrates the essential nature of convenient cash access as a banking service, and the importance of a bank's brand being physically present and seen at our premium retail ATM locations," Bailey added.
Enon-based Speedway LLC is the retail arm of Findlay-based Marathon Petroleum Corp. It owns and operates the nation's second-largest convenience store chain, with approximately 2,740 convenience stores in 21 states. 
Fifth Third Bancorp is a diversified financial services company headquartered in Cincinnati.
Houston-based Cardtronics provides services to more than 230,000 ATMs in North America, Europe, Asia-Pacific, and Africa.