Speedway Honors InComm as Innovative Business Partner of the Year
Get great content like this right in your inbox.
Subscribe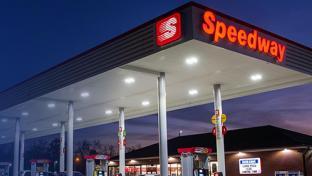 ENON, Ohio —  Speedway LLC named prepaid product and payments technology company InComm as its Innovative Business Partner of the Year.
Speedway and Atlanta-based InComm have been partners for 15 years. Through the partnership, Speedway and InComm have used innovative ideas, products and solutions to grow both companies. 
Over the years, InComm has helped Speedway roll out its best-in-class prepaid program at its more than 2,700 locations. Speedway also utilizes the tech company's complementary solutions, including InComm's Smart Auto-Replenishment system and its barcode-based payments. 
"Our prepaid program is an important part of our business, and InComm has continuously worked with us to keep us ahead of the curve in that regard," said Tony Kenney, Speedway president. "Their products, promotions and technology provide value to our customers. InComm always brings something new to the table, making them a perfect fit for our Innovative Business Partner of the Year Award."
Speedway also benefits from InComm's fraud-prevention measures, which have enabled the convenience store chain to both mitigate loss and ensure the satisfaction of its customers. 
InComm keeps Speedway up-to-date on the latest trends in the industry through biyearly summits. Additionally, the company holds quarterly business reviews and weekly conference calls with the retailer.  
"The respect and appreciation of our partners is the most important KPI we have," said Jerry Cutler, vice president of sales, InComm. "We strive to be a partner they can rely on to consistently bring new ideas and products that help them grow their business. Receiving an award like this from a company with as great a reputation as Speedway lets us know we are on the right track. It has been a pleasure teaming up with the great people at Speedway to create amazing consumer experiences. This is truly a humbling honor."
For Speedway's 2018 Partner Awards, 20 companies were nominated across four categories: Innovative Partner, New Business Partner, Retail Support Partner and Retail Product Partner.
Enon-based Speedway operates approximately 2,730 locations in 21 states.