Spinx Unveils Car Wash Club
Get great content like this right in your inbox.
Subscribe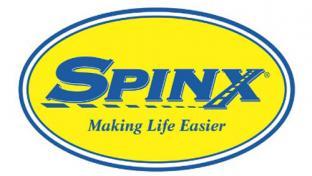 GREENVILLE, S.C. — The Spinx Co. is launching the state of South Carolina's largest car wash club.
Spinx's Car Wash Club will provide access to 48 Spinx car wash locations across South Carolina for a monthly cost, with memberships starting as low as $19.99. Customers who register in the launch month of August, however, will receive the first two months of membership at half price.
Those who become Spinx Car Wash Club members will receive an RFID tag to attach to their windshield, allowing them to drive into any of the 48 Spinx car wash locations statewide, where they can take advantage of a no-hassle car wash experience.
"We're excited about rolling out our new Car Wash Club, and we expect that it will make our customers' lives even easier, not just at their local Spinx but across the state," said Stewart Spinks, founder and chairman of Spinx.
Spinx celebrated the unveiling of its statewide Car Wash Club at its Spinx Tunnel Car Wash on Highway 52 in Moncks Corner, S.C., on Aug. 10 with free car washes.
On Aug. 16, Spinx customers who sign up for the Car Wash Club on site at one of the retailer's car wash locations will be entered to win a chance to get the first 12 months of their membership at half price. One winner will be awarded from each car wash location.
Based in Greenville, Spinx operates more than 80 convenience stores throughout South Carolina.