Sprint Mart Achieves Multiple Objectives With Workforce Technology
Get great content like this right in your inbox.
Subscribe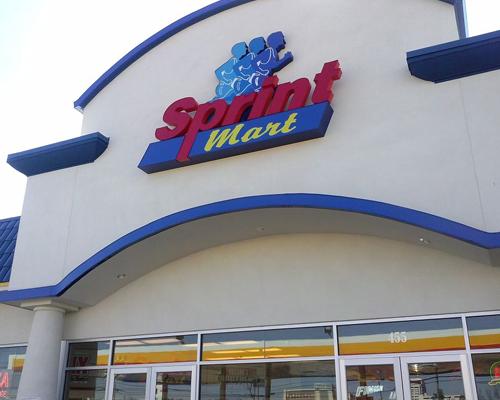 RIDGELAND, Miss. — The Sprint Mart convenience store chain is getting some help with its human resources.
The retailer has tapped Kronos Inc. and its Workforce Ready suite of solutions to help manage compliance, boost employee engagement and drive greater customer satisfaction.
Specifically, Sprint Mart uses the Kronos time and attendance, human resources, payroll, and employee scheduling applications across 90 locations — integrating a workforce management solution for all employees, which has been a key strategy for the retailer.
"Our success hinges on our people as everyday our team members meet the various needs of thousands of customers. It is our team members' dedication to delivering a superior customer experience that puts Sprint Mart among the best in convenience stores," said Chris McKinney, director, human resources, Sprint Mart.
"Given the importance we place on our people, we also believe that workforce management and investments in advanced technology must be the top priority for any organization to remain competitive," McKinney added. "Kronos is the clear leader in workforce management and we're excited to see the benefits from our implementation."
According to Kronos, the technology boost allows Sprint Mart employees to swap shifts with each other without manager intervention and work across different locations. Managers also gain access to the entire pool of Sprint Mart employees to select from when creating schedules for different locations.
These benefits help generate schedules that take into consideration employee preferences and skill sets as well as store demand, optimizing the scheduling process, the Lowell, Mass.-based Kronos said.
Since implementing Kronos, turnover has decreased at Sprint Mart. The solution not only allows employees to have a say in their schedules, leave, and other work-related aspects, but also offers data to support performance decisions, according to the company.
The tech solution also allows the retailer to develop its mix of hourly and salaried employees.
"Sprint Mart offers its employees a way to reach their fullest potential through continuous training, job enrichment and advancement opportunities," said Jennifer Johnson, director, retail and hospitality practice group, Kronos.
"The convenience store chain's selection of Kronos is an extension of this commitment to make work exciting, challenging, and personally rewarding. We will continue to help Sprint Mart maintain and exceed its employee- and customer- centric priorities," she added.
Ridgeland-based Sprint Mart has stores in Alabama, Louisiana and Mississippi.