Stan Sheetz, Dave Riser to be Inducted Into Hall of Fame
ALTOONA, Pa. and WINSTON-SALEM, N.C. – Stan Sheetz, president and CEO of Sheetz Inc., and David (Dave) B. Riser, vice president of external relations -- trade marketing for R.J. Reynolds Tobacco Co., will be inducted into the Convenience Store News Hall of Fame at a gala reception and induction ceremony this fall.
Launched in 1987 with the induction of Chester Cadieux of QuikTrip Corp., the CSNews Hall of Fame has recognized convenience store industry pioneers and innovators from companies of all sizes.
Inductees into the retailer wing have included James Keyes of 7-Eleven Inc., John MacDougall of Nice N Easy Grocery Shoppes Inc., Dick Wood of Wawa Inc., Carl Bolch Jr. of RaceTrac Petroleum, Dean Durling of QuickChek Corp. and Sonja Hubbard of E-Z Mart Stores Inc. Inductees into the supplier wing of the Hall of Fame have included Tom Trader of R.J. Reynolds, Jerry Rose of McLane Co., Joe Burke of Coca-Cola Enterprises, Greg Gilkerson of PDI Inc. and Tom Joyce of The Hershey Co.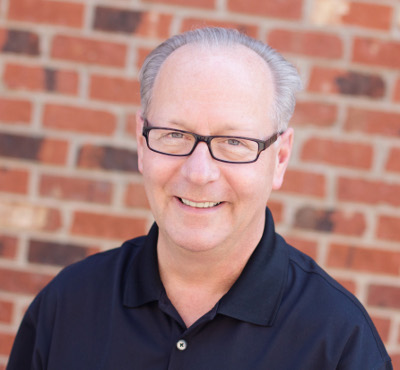 Stan Sheetz
Stan Sheetz is the second member of the Sheetz family to be inducted into the CSNews Hall of Fame, following his uncle Steve Sheetz, who became a Hall of Famer in 1995.
Stan Sheetz was drafted into the company 35 years ago by his father and company founder Bob Sheetz. In the early years, he worked in a number of departments to learn the ropes, including as a salesperson, truck driver, store manager and maintenance technician. After developing his business sense at several companies in New York State, he returned to the family business and advanced through the ranks as executive vice president of finance, executive vice president of operations and finally, president and chief executive officer in 1995.
He plans to retire from his CEO post in November and will be succeeded by another family member, Joseph Sheetz.
Stan Sheetz holds degrees in business management and financial management from Bentley College and Pace University. He is a past chairman of NACS, the Association for Convenience & Petroleum Retailing. He also has been recognized as one of the most influential people in retail by retail industry trade magazine Chain Store Age.
Under his leadership, Sheetz Inc. has experienced aggressive growth in its number of stores and employee count, achieved impressive financial success and maintained a healthy culture that creates a highly motivated and passionate employee base. Today, Sheetz operates more than 450 convenience stores in the Mid-Atlantic region and is ranked No. 61 on the Forbes 500 list of top private companies.
The company was honored by the International Food Manufacturers Association with its Silver Plate Award in 2001 – a first for a convenience store retailer. The Sheetz chain was also named a Gold Medal winner as Best Prepared Foods Innovator in the inaugural CSNews Foodservice Innovator Awards program last year. In addition, Sheetz Inc. is currently ranked as one of the Best Places to Work in Pennsylvania, Ohio, Virginia and North Carolina. In Pennsylvania, the convenience retailer has made the list for 12 consecutive years.
Stan Sheetz has two grown children, Adam and Samantha. His interests include travel and Italian red wines.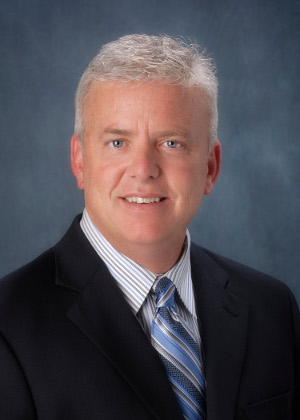 Dave Riser
Sharing this year's Hall of Fame stage will be Riser of R.J. Reynolds, who was selected for induction into the supplier wing of the Hall of Fame by the same 50-member Blue Ribbon Panel of industry peers and past inductees that selected Stan Sheetz to be this year's retailer inductee.
Riser joined R.J. Reynolds in 1983 as a sales representative for the Indianapolis region. He held various field trade marketing management positions before being promoted to division manager in St. Paul, Minn., in 1989. In 1992, he was promoted to manager of sales training at the company's Winston-Salem, N.C., corporate headquarters.
Following positions of increasing responsibility in the human resources and marketing departments, Riser was promoted to the position of assistant region sales manager in California in 1995. A year later, he was promoted to region sales manager in Detroit. In 2000, Riser became director of region sales and returned to Winston-Salem; that same year, he assumed the role of director of human resources – sales and marketing.
In 2001, Riser was again promoted to area vice president of sales for the Western Area, and then became area vice president for the Mid-West Area in 2004. He assumed his current position as vice president of external relations -- trade marketing in 2006.
Riser is a board member of the National Association of Tobacco Outlets and serves as chairman of its Government Affairs Committee. He is also a board member of The Southern Association of Wholesale Distributors, where he serves as legislative liaison. Additionally, he is a member of the Supplier Board for NACS and a member of the We Card Advisory Council.
A native of Indiana, he earned a bachelor's degree in marketing from Ball State University in Muncie, Ind. He and his wife Mary reside in Clemmons, N.C., and are the parents of five children.
Click here for a full list of past CSNews Hall of Fame inductees.