Starbucks Goes Bigger with Trenta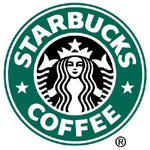 SEATTLE -- Starbucks Corp. is getting ready to introduce its largest drink size to date. The 31-ounce Trenta, which will be seven ounces bigger than the Venti, will begin popping up in coffee shops this week, with May 3 as the target date for it to hit all U.S. locations.
Customers will be able to purchase iced coffee, iced tea and iced tea lemonade drinks in the bigger size. It will cost 50 cents more than similar Venti-sized iced drinks. Currently, the Venti is Starbucks largest size but it will fall below the Trenta by seven ounces, according to Reuters.
The locally based company tested the Trenta is a few U.S. markets last year in response to customer demand for larger iced drinks. It will make its debut in 14 states -- including Virginia, Georgia, Florida, Hawaii, Arizona and Texas -- Jan. 18 and in California on Feb. 1.
Starbucks told Reuters that unsweetened drinks in the new size will have less than 90 calories and sweetened drinks will have less than 230 calories.
While it will hold title to the largest size Starbuck's has to offer, it is one ounce less thanMcDonald's 32-ounce sweet tea drinks. In addition, convenience stores have been selling fountain drinks in 32 ounces and 64 ounces for many years.