Starbucks Sets End Date for Kraft Pact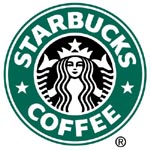 SAN FRANCISCO -- Starbucks Corp. has set Jan. 29 as the end date for its 12-year distribution deal with Kraft Foods Inc., but not if Kraft has anything to say about it.
According to Marketwatch.com, Kraft Foods filed an injunction on Dec. 6 to block Starbucks from "unilaterally" breaking their supply contract. And in a Dec. 17 court filing, the company said, "By the week of Feb. 13, Kraft would be out if stock of many products, thereby causing harm to its retail customers in the form of lost sales."
Kraft began distributing Starbucks packaged coffee to U.S. retailers in 1998, ringing up $500 million in annual sales, according to the news outlet. However, in November, Starbucks announced it would begin selling its packaged coffee directly to supermarkets, effectively cutting Kraft out of the loop. In a court filing earlier this month, Starbuck stated it will "guarantee adequate supplies" of packaged coffee to Kraft "without disruption" until March 1, the date it plans to take back the operation. Starbucks further stated in the filing that its market share in the premium-coffee segment at food retailers has dropped every year since 2004. However, Kraft countered that 2010 sales are up 8 percent over 2009.
Beginning March 1, Acosta, a Florida-based supermarket sales consultant, will work with Starbucks to develop merchandising strategies for its whole-bean and ground coffee sold at food retailers.