Store Openings Drive Increase in Fast-Casual Restaurant Traffic
Get great content like this right in your inbox.
Subscribe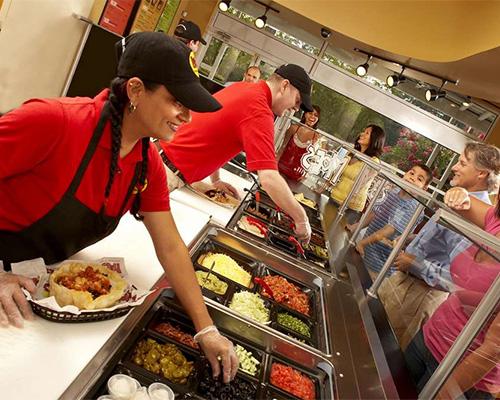 CHICAGO — The U.S. fast-casual channel continues to grow even as much of the restaurant industry struggles with sluggish customer visits, due in large part to new store openings, reported The NPD Group.
Fast-casual visits have grown 6 percent annually over the last five years, while fast-casual units have grown at a compound annual growth rate of 7 percent during that time.
Additionally, fast-casual chain expansion increased from 9,231 units in 2013 to 25,118 units in 2017, according to NPD's Fall 2017 ReCount restaurant census.
"Fast casual continues to be a bright spot in the U.S. restaurant industry because they are providing consumers exactly what they want," said David Portalatin, NPD food industry advisor. "They offer quick and good service, high-quality food, and a pleasant experience. It's really the not-so-secret-sauce of success."
Although fast casual is the only restaurant channel growing visits, fast-casual traffic growth slowed in the last two quarters. Compared to 7 percent visit growth during the third quarter of 2017, fast-casual traffic was up just 4 percent during the quarters ended December 2017 and March 2018. Total restaurant industry traffic during the fourth quarter of 2017 and the first quarter of 2018 was flat.
In the year ended May 2018, total restaurant visits remained flat while visits to fast-casual restaurants were up 5 percent compared to one year previously.
Chipotle, Panera, Panda Express and Raising Canes are the top growing fast-casual chains in terms of customer visits, NPD found.
The most frequent fast-casual customers are those between 18 and 24 years old, and those with a household income of $100,000. Weekday lunch is a popular time for these and other fast-casual customers, but all dayparts show growth compared to the previous year.
The segment's popularity has spawned an upscale level of fast-casual restaurants, known as fine casual or fast fine. These restaurants have counter service, but offer a higher level of service and fine-dining elements. Along with the benefit of quick service, fine- casual restaurant atmospheres attract more lingering dining experiences, such as business meetings and date nights.