Strategic Growth Initiatives Remain Getty Realty's Focus for 2018
Get great content like this right in your inbox.
Subscribe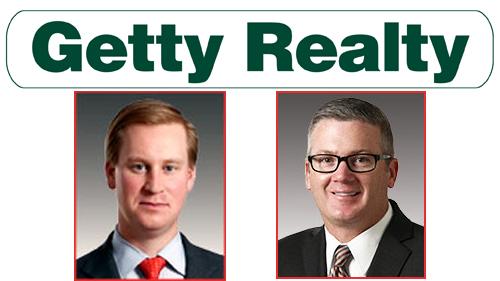 JERICHO, N.Y. — With a combination of acquisitions, redevelopments and new tenants, Getty Realty Corp. turned in a strong performance in 2017.
"We are pleased that our portfolio of properties and roster of tenants grew significantly during the year and, more importantly, we are encouraged that the fundamentals of the convenience and gasoline station sector remain among the healthiest in the entire retail landscape," CEO Christopher Constant said during Getty's fourth-quarter and year-end 2017 earnings call on Feb. 28.
Throughout 2018, the company will continue to focus on its strategic growth initiatives: organic growth, acquisitions and redevelopment, Constant explained. 
According to Getty's results, the company reported fourth-quarter net earnings of $13 million, compared to net earnings of $8.3 million for the same period in 2016. For the full year, Getty reported net earnings of $47.2 million, compared to net earnings of $38.4 million for the previous year.
"The strength with our quarter and year stems from our success in executing on growth both in terms of acquisitions and redevelopment," Constant noted.
On the acquisitions front, Getty invested $214 million to acquire 103 properties during the fourth quarter — a combination of portfolio and individual transactions.
As for redevelopment, rent began on two redevelopments during 2017, including a new-to-industry convenience and gas location, which Getty delivered in the fourth quarter.
"In addition to our recently completed transactions, we have a pipeline of acquisition opportunities and a growing number of redevelopment projects, which are expected to come online in 2018 and beyond," the chief executive said.
Getty Chief Operating Officer Mark Olear called 2017 a productive year, with the company picking up high-quality assets that fit into its convenience store and gas station portfolio, as well as properties that offer the potential for alternative uses.
"Substantially, all the properties acquired have full-service fee stores and competitive gas operations, and many had either inline or standalone QSR [quick-service restaurant] offerings, which add to a site's earnings potential," Olear stated.
For 2017, the company underwrote more than $1.3 billion in opportunities — which resulted in the acquisition of the 103 properties for the year. Getty's total acquisition volume was approximately $214 million. Its weighted average return exceeded 7.3 percent and the weighted average initial lease term was 14.4 years, according to Olear.
Highlights of the year also included adding six new tenants to its roster, including Applegreen plc, Alimentation Couche-Tard Inc.'s Circle K, Empire Petroleum Partners LLC, and Jiffy Lube.
These additions further advance the "goal of diversifying our rental income by the addition of tenants with strong operations and financial quality," explained Olear.
The company also added several new geographic areas to its portfolio, notably its expansion into the southeastern and southwestern United States.
"We are now representing 28 states. Moreover, post our 2017 investment activity, we now have 62 percent of our rental income coming from the top 25 national MSAs [metropolitan statistical areas]," Olear said.
Getty's opportunities pipeline is strong, and the company is reviewing and pursuing several acquisition opportunities for both single assets and portfolios, according to the COO. 
In addition to acquisition activity and new tenants, the company delivered its third redevelopment project in the fourth quarter, a new-to-industry site leased to Sheetz Inc. in central Pennsylvania.
Getty ended the quarter with 13 signed leases and letters of intent, which include nine active redevelopment products and four additional projects on properties that are included in its net-lease portfolio.
"All these projects are continuing to advance through the redevelopment process. We expect substantially all of these projects will be complete over the next one to three years," he said.
In all, the company invested roughly $1.1 million in the 13 redevelopment projects and it expects rent commencements at several sites during this year.
As a result of all this activity, Getty ended the year with 890 net-lease properties, nine active redevelopment sites and eight vacant properties.
"Looking ahead, we remain focused on our two-pronged growth platform, consisting of a combination of stable growth supported by asset management activities in our core net lease portfolio, expanding our portfolio for acquisitions in the convenience, gas and auto related sectors and selective redevelopment projects," Constant said.
"We are confident that we will be able to continue to successfully execute on our strategy throughout 2018. We will remain diligent in our underwriting standard as we look forward. As such, we will continue to be focused on acquiring high-quality real estate and partnering with tenants who share our commitments to the growth and evolution of the convenience and gas sector. These are critical components to driving additional shareholder value as we move through 2018 and beyond," he added.
Jericho-based Getty Realty is a publicly traded real estate investment trust specializing in the ownership, leasing and financing of c-store and gas station properties.