Study: Pricing Changes Affect Tobacco Products Differently
Get great content like this right in your inbox.
Subscribe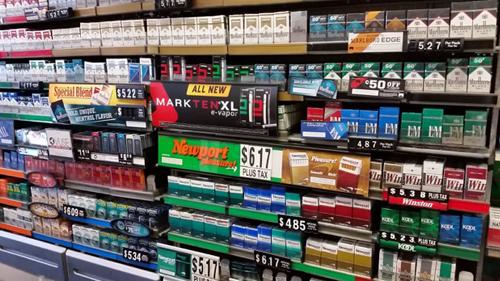 ATLANTA — All is not equal on the backbar when it comes to pricing effects.
A new study led by a researcher from the School of Public Health at Georgia State University found that demand for little cigars, cigarillos, loose roll-your-own (RYO) tobacco, pipe tobacco and electronic cigarettes is more sensitive to price change than some other products.
Specifically, the study found that each 10-percent increase in retail prices results in a:
13-percent decrease in sales for cigarillos;

17-percent decrease in sales for little cigars;

14-percent decrease in sales for loose RYO tobacco;

26-percent decrease in sales for pipe tobacco; and

15-percent decrease in sales for e-cigarettes.
Analysis of how price changes for some tobacco products affected sales of other types of nicotine products found that for some users a rise in cigarette prices may lead to increased purchase of little cigars, loose RYO tobacco and other products.
Researchers also found that sales of nicotine replacement therapy products (NRT), drop when prices of those items rise, noting that this category is "highly sensitive" to price changes.
The finding led the authors of the study to suggest policies to reduce the cost of the NRT products — like nicotine patches, gum and lozenges — could help more smokers quit cigarettes.
To examine the relationship between the change in pricing of various tobacco and nicotine replacement products, the researchers analyzed retail sales data collected in food, drug and mass merchandise stores in 44 states and Washington, D.C., as well as in convenience stores in a subset of states.
The results were published in Preventive Medicine.
The study's lead author is Dr. Jidong Huang, associate professor of health management and policy at Georgia State University. Co-authors are Cezary Gwarnicki, Roy Wada and Frank J. Chaloupka of the University of Illinois at Chicago, and Ralph S. Caraballo and Xin Xu of the Centers for Disease Control and Prevention.