Summer Weekend Warriors Proving Positive for C-store Industry Foot Traffic
Get great content like this right in your inbox.
Subscribe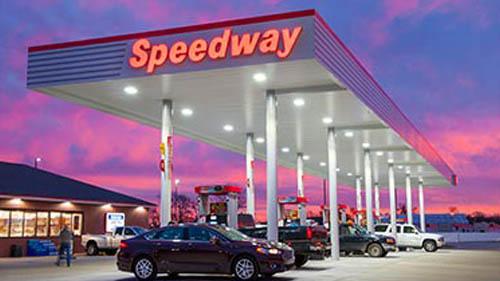 BOSTON — With summer in full swing, convenience stores are winning the weekends.
"The second quarter is always exciting since consumers hit the road for summer activities," said Frank Beard, convenience store and retail trends analyst at GasBuddy. "There was a big shift for the busiest times at the pump, moving from mid-week in Q1 to the weekend in Q2. Since there are still a few months of summer left, retailers should prepare for these 'weekend warriors' by emphasizing their fresh, grab-and-go offerings."
In its latest quarterly study examining foot traffic in the c-store channel, Boston-based GasBuddy found brands that received the most foot traffic per station in their respective categories retained their top spots from the first quarter to the second quarter. They were Enon, Ohio-based Speedway (1,000-plus locations); Issaquah, Wash.-based Costco (250-999 locations); Louisville, Ky.-based Thorntons (50-249 locations); and Anderson, Ind.-based Ricker's (30-49 locations).
Other key highlights in the study include:
Costco Claims Top Spot: Costco captured the most foot traffic per location of any brand in any category — more than five times the industry average. Costco and additional big box and grocery brands captured the highest average footfall traffic in 13 U.S. states in the second quarter, only one fewer state than last quarter.
The Busiest Days for C-stores in Q2
Friday

Saturday

Thursday

Wednesday
Cumberland Farms and Wawa Tie for No. 1 in the Most States: Wawa, Pa.-based Wawa tied with the first quarter's top brand, Westborough, Mass.-based Cumberland Farms, in capturing the highest average footfall traffic in five states. Costco and Knoxville, Tenn.-based Pilot Flying J captured the highest average foot traffic in four states, while Cincinnati-based Kroger and Speedway tied for the highest average foot traffic in three states.
T.G.I.F.: Friday at 5 p.m. was the busiest time for fuel and convenience brands in the second quarter, followed by Friday from noon to 4 p.m. Busiest days overall include Friday, Saturday, Thursday and Wednesday.
Big Wins For Memorial Day Weekend: Memorial Day travel resulted in increased foot traffic across a variety of retail sectors and related industries. Fuel and convenience retailers that saw significant uplift in foot traffic between May 25 and May 28 include Findlay, Ohio-based Marathon (67 percent), Chicago-based BP (60 percent), and Canada-based Alimentation Couche-Tard's Circle K (60 percent).
Quality Experiences Drive More Visits: Today's consumers seek quality retail experiences. Stations with above-average ratings in the GasBuddy app attracted more visits than the industry average, and those with below-average ratings experienced comparatively less foot traffic. The largest gap was seen with outdoor lighting ratings. Stations with above-average outdoor lighting captured approximately 35 percent more traffic than their below-average counterparts.
To read the full report, click here.
For the study, from April 1 to June 30, GasBuddy analyzed location visit data at more than 100 fuel and convenience store brands across the United States to understand foot traffic trends, provide geo-behavioral and consumer insights, and identify the impact of key factors such as ratings and reviews on POI visits. To be considered a "visit" a user must be within 30 meters of a fuel pump for between two and 30 minutes.  

GasBuddy works in collaboration with New York-based Cuebiq.