01/11/2011
Sunoco Drives Onto N.J.'s Garden State Parkway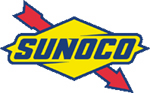 PHILADEPHIA -- Adding to its area contracts, Sunoco Inc. has reached an agreement with the New Jersey Turnpike Authority and Getty Petroleum Marketing Inc. to operate the nine fuel stations on the Garden State Parkway. The contract for the service plaza locations runs through December 2016.
Sunoco also extended its deal to operate the two fuel stations on the Palisades Parkway, also in New Jersey, through December 2015. These contracts come on the heels of Sunoco's agreement to sell fuel on the Ohio Turnpike, beginning in 2012, and its acquisition of 25 retail sites in New York State, as CSNews Online previously reported.
"These latest additions to our retail portfolio strengthen our position in the Northeast, a region where we enjoy solid brand recognition and customer loyalty," explained Lynn L. Elsenhans, Sunoco's chairman and chief executive officer.
Sunoco already had a strong presence on toll roads in the region. In addition to the Garden State Parkway and the Ohio Turnpike, the company operates fueling stations on the Atlantic City Expressway, New Jersey Turnpike, New York Thruway, Palisades Parkway, Delaware Turnpike, Maryland Turnpike and Pennsylvania Turnpike.
"Over the years, Sunoco has grown into the nation's leading fuel retailer along high-volume toll roads by establishing a presence on some of the most heavily traveled routes in the country," said Bob Owens, Sunoco's senior vice president of marketing. "From upstate New York to Maryland and west through Ohio, drivers will have access to Sunoco's high-quality fuels along major roadways."