Supplier Spotlights: Anheuser-Busch, Mars Chocolate & Talking Rain
Get great content like this right in your inbox.
Subscribe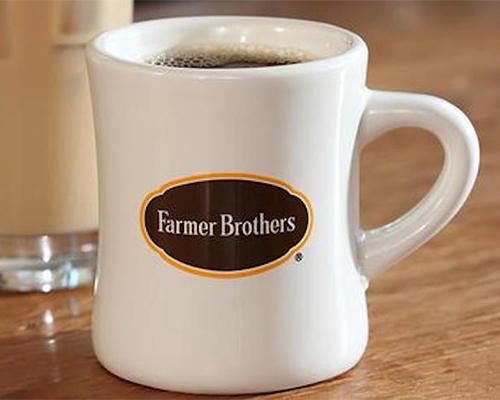 NATIONAL REPORT — While it's important for convenience store retailers to market themselves, new products, services, promotions and other initiatives by c-store suppliers are a major part of capturing consumer interest. Convenience Store News will regularly highlight such efforts in this roundup.
Here are the latest supplier spotlights:
ADD Systems
The leading provider of software for the petroleum, propane, wholesale, gasoline and convenience store industries celebrated its 45th anniversary on Feb 22. Originally a one-man operation that was founded in 1973, ADD Systems now has more than 150 employees in four locations and serves clients throughout the United States and Canada.
ADD Systems noted that its success comes from its unique partnerships with clients. 
"Because of the relationships we have with our clients, we have been able to provide effective solutions to problems that impact the industries we serve," stated ADD President Bruce C. Bott. "We've been able to focus our development over the past 45 years based on client needs and industry trends, and we're excited for the advancements yet to come."
Anheuser-Busch
Lima-A-Rita is launching a new campaign that features the Ritas, three elderly women who have done it all, seen it all and are ready to give advice and help people give "zero fruits."
Using the hashtag #RitaSays, consumers can ask questions on Lima-A-Rita's Instagram, Twitter and Facebook, and the Ritas will respond with a to-the-point answer.
"My life goal is to become the Ritas one day," said Chelsea Phillips, vice president, beyond beer brands at Anheuser-Busch. "Not only have they mastered the best margarita recipe — by opening a can of Lime-A-Rita — The Ritas are role models for embracing a mindset that we should treat every day like a Friday and every hour like a happy hour."
FaRmer Brothers
The Global Tea Championship awarded Farmer Brothers top honors for Single Serve Hot & Small Batch Iced Tea.
The independent competition is judged by tea professionals and distinguishes the highest quality and best tasting teas commercially available globally. During the judging process, tea professionals evaluated hundreds of teas blind, scoring them on the analysis of dry leaf, liquor color, aroma, flavor, mouth-feel and overall harmony.
"Our tea line is an integral part of our beverage programs," said Gerard Bastiaanse, senior vice president of marketing and general manager consumer brands for Farmer Brothers. "We're always crafting new and innovative premium tea blends to engage customers and help drive growth within the foodservice industry."
Farmer Brothers took home honors for:
Farmer Brothers Tropical Sunrise Tea Bag (Silver Medal – Flavored Black category)

Artisan Collection by Farmer Brothers English Breakfast Sachet (Bronze Medal – Straight Black category)

Farmer Brothers Green Tea Bag (Bronze Medal – Pan-fired Green category)
Kellogg
The Cheez-It and Pringles brands turned basketball fans' dreams into reality with the third annual Celebrity Crunch Classic Sweepstakes, which gives them the chance to play in a basketball game alongside celebrities in San Antonio on March 31.
Winners will play on either "Team Cheez-It" coached by Magic Johnson or "Team Pringles" coached by Shaquille O'Neal. On the court, winners will be accompanied by actors, athletes and famous personalities including Jerry Ferrara, Joel McHale, Rachel DeMita, Brandon Roddy, Jonathan Clark, Chris Staples, Spice Adams and Allie LaForce with Jonathan Sanford as emcee.
"The Cheez-It and Pringles brands are so excited to reward snack and basketball enthusiasts at the Celebrity Crunch Classic," said Melissa Pawlowicz, senior director, Promotions, "It is an honor to be able to give back to fans with an incredible game-day experience."
Fans entered by visiting CelebrityCrunchClassic.com and voting for their favorite team, or by tweeting using the hashtag #CrunchClassicEntry through March 2.
Living Essentials
5-hour Energy shots are sponsoring multi-platinum country music artist Dierks Bentley and his 2018 Mountain High tour. The sponsorship marks the company's major marketing position in country music and includes a fully integrated national advertising campaign.
"The 5-hour Energy music program was created to further connect with our core consumer, as well as engage with our key retailers," said Melissa Skabich, communications director. "Country Music fans are so loyal and involved. They feel close to their favorite artists and we are proud that Dierks will be our voice to that fan base. 5-hour Energy has a lot planned around this program in 2018 and we are excited to get it started."
Bentley's multi-platform integration will include a national television campaign, exclusive social media content, product sampling, and education and direct fan engagement.
Mars Chocolate
For the third consecutive year, Snickers will serve as the exclusive presenting partner of WrestleMania 34, one of the biggest sports and entertainment events in the world. The annual pop culture extravaganza will take place April 8, 2018 at the Mercedes-Benz Superdome in New Orleans and stream live around the world on the WWE Network.
The brand's presenting partnership of Wrestlemania includes custom content produced by WWE for Snickers which will feature WWE superstars and the brand's popular "You're Not You When You're Hungry" campaign. It will appear across WWE's global digital and social platforms.
Additionally, Snickers will have promotional activity at WrestleMania Axxess, WWE's four-day, interactive fan festival; presence at WWE live events leading up to WrestleMania; retail promotions and custom digital and social content, including a branded WWE.com; and YouTube series hosted by WWE digital correspondent Cathy Kelley. Snickers will leverage WWE's Instagram page with a sponsored Instagram story the day of WrestleMania.
"We're thrilled to partner with WWE for a third consecutive year as the presenting sponsor of WrestleMania 34 in New Orleans," said Michael Italia, senior brand manager, Snickers Brand. "The animated personalities of WWE cannot afford to be hungry in the ring, which makes our partnership that much more of an authentic extension of our 'You're Not You When You're Hungry' campaign. We're eager to connect with WWE's passionate fan base in person and across social media this year, as this event continues to grow in attendance and engagement."
Mondelēz International
Oreo celebrated its birthday on March 6, National Oreo Day, by teaming up with Basketball Hall of Famer Shaquille O'Neal, whose birthday is also March 6. Together, they covered the country with chocolate candy through the #OREOBirthdayGiveaway.
Fans joined the celebration by visiting OreoBirthayGiveaway.com to get a free Oreo chocolate candy bar. One million free bars were up for grabs.
The joint birthday solution included digital content starring O'Neal in which he is trying to decide how best go help Oreo give away all one million bars. Additionally, a fan-facing experience was held in Atlanta when a "Snack Shaq," located at Atlantic Station, was open to give fans the chance to wish O'Neal a happy birthday in person and get a free treat.
Morinaga America Inc.
To celebrate the 10-year anniversary of its arrival in the United States, HI-CHEW candy is launching the East Meets West Flavor challenge. Both HI-CHEW fans and newcomers can vote for which HI-CHEW flavor they would like to see available in the U.S. in 2019.
HI-CHEW first launched in Japan in 1956 and has been available in more than 170 flavors since. East Meets West pays homage to the brand's Japanese heritage while giving U.S. consumers the opportunity to learn about exciting new HI-CHEW flavor profoles, the company said. Consumers are able to choose from a list of 20 flavors and vote at HI-CHEW.com from March 12-31.
Flavors include: Apricot Peach, Banana Fizz, Chocolate Covered Banana, Cantaloupe, Pineapple Peach, Chocolate Banana Split, Cotton Candy, Dragon Fruit, Green Apple Mint, Mango Pineapple, Cranberry Grape, Lilikoi, Lychee, Chocolate Melon, Asian Pear, Sweet + Sour Lemon Crunch, Strawberry Cheesecake, Chocolate Covered Strawberry, Watermelon and Yogurt.
PepsiCo
Actor and comedian Kevin Hart is the new face of Mtn Dew Kickstart. A major NBA fan, Hart will bring one lucky fan and a friend "Closer Than Courtside" at the NBA playoffs after they show why they deserve to be his new "CourtSidekick."
This is the first activation of a year-long partnership between Hart and Mtn Dew Kickstart that also includes a 360-degree marketing campaign and integration with Hart's latest comedy tour.
"I'm literally the biggest NBA fan you will ever meet. In fact, you could say I'm the king of watching basketball — but I'm still looking for my CourtSidekick," Hart said. "I'm happy to be partnering with Mtn Dew Kickstart to kick off the CourtSidekick Contest and find the right person to help me take my NBA game-watching to the next level."
The nationwide search for a new CourtSidekick began in February at NBA All-Star 2018 in Los Angeles. Through March 19, fans entered the #CourtSidekickContest by creating a social media post showing Kevin and Mtn Dew Kickstart why they're the perfect CourtSidekick and tagging #CourtSidekickConteston Twitter, Instagram or Facebook.
Once the contest closed, Hart and Dew judges will review all entries and narrow the field to the top five finalists. Fans will then have a chance to vote to select the winner, who can also bring a friend. The contest winner will be announced on April 5.
"Kevin embodies the bold attitude, energy and spirit of Mtn Dew Kickstart, so he was a natural choice to be the face of the brand," said Chauncey Hamlett, senior director of marketing, Mountain Dew. "We're excited to be partnering with him, and can't wait to give a lucky DEW fan the chance to be his CourtSidekick during the NBA Playoffs this year."
Additionally, Cheetos, a flagship brand from PepsiCo's Frito-Lay division, is inviting fans to see the whole world in a dangerously cheesy new light thanks to its new "Cheetos Vision" app, which launched at SXSW 2018. Available on the App Store, Cheetos Vision is an artificial intelligence-powered camera that turns everything people see into Cheetos.
Users can share their signature Cheetos images and videos directly on social media, and fans can even use Cheetos Vision to transform their profile photos into dangerously cheesy Cheetos creations.
"The Cheetos brand is always on the cutting edge of playful fun, so it's only natural we would leverage AI to help fans see the world through a Cheetos lens," said Rachel Ferdinando, vice president of marketing, Frito-Lay North America. "We're excited to launch Cheetos Vision alongside so many other disruptive technologies at SXSW."
Petrosoft
Petrosoft, a global provider of end-to-end retail solutions, has partnered with Saint Vincent College, an innovative provider of higher learning and an SAP University Alliance member.
The partnership seeks to accelerate the growth of the company's Petrosoft Enterprise powered by SAP Business One's implementation and support team. Students who are enrolled in the Alex G. McKenna School at Saint Vincent College's SAP Business One program will obtain real-world business experience by completing an internship with Petrosoft.
Petrosoft's technology lets retailers obtain real-time information by automating the collection, distribution, and analysis of facility-level data from transactions, equipment, and sensors. Students will learn how these solutions can solve complex business problems through hardware, software, cloud-platforms, and ERP solutions. They will also learn how the industry is being transformed by the Internet of Things.
"We are impressed by the program offered by Saint Vincent College and the enthusiasm of its students. Petrosoft is proud to help these students gain experience with a product that we know will help to transform the retail industry," said Sergei Gorloff, president and CEO of Petrosoft.
Sonny's Enterprises
Sonny's Enterprises, LLC, the world's largest manufacturer of conveyorized car washing equipment, has acquired Mr. Foamer, a supplier of car wash foaming applicators, marketing, and signage.
"Partnering with Jim at Mr. Foamer is the final piece needed for us to deliver the industry's first and only complete car wash suite, OneWash. Combining not only Car Wash Services of the Southeast, Diamond Shine and now Mr. Foamer, but incorporating Jim, Scott and Zeev onto the Sonny's team has elevated Sonny's to an entirely new level in car washing. There's never been a more exciting time than now in our industry," said Paul Fazio, CEO of Sonny's Enterprises.
Mr. Foamer will continue to be led by the same management team with no change in day-to-day operations for its clients.
"I felt partnering with the Sonny's team would allow us to continue to push the boundaries in both chemical dispensing and signage," said Mr. Foamer CEO Jim McClimond. "Since day one, we have tried to innovate and change the industry. By combing the resources of the Sonny's team and Mr. Foamer Team the sky's the limit."
Talking Rain Beverage
The Sparkling Ice sparkling water brand will sponsor the NHRA Top Fuel Dragster driven by Leah Pritchett. The yearlong agreement between Sparkling Ice and Don Schumacher Racing (DSR) driver Pritchett was officially announced at the 34th annual NGRA Arizona Nationals and will continue throughout 2018 with Sparkling Ice as the exclusive sponsor in the sparkling water category.
Sparkling Ice will be present on Pritchett's Top Fuel Dragster, wearing fire suit and crew shirts during each NHRA race for the 2018 season. Other sponsorship elements include VIP meet and greets with Pritchett; product sampling on-site for the team and hospitality guests to enjoy; cross promotion on social media; branded swag; customer marketing programming; and more.
"We are excited to partner with DSR driver, Leah Pritchett, who recently closed out her impressive 2017 season with four NHRA event titles," stated Chris Hall, chief operating officer of Talking Rain Beverage Co. "At Sparkling Ice, we were immediately inspired by Leah's career, especially as a woman making waves in such a male dominated field. We're always looking to partner with authentic fans of the brand that embody our personality and characteristics."
Sparkling Ice also served as the Official Sparkling Water Supporting Sponsor of this year's SXSW Outdoor Stage Presented by MGM Resorts, which was held March 15-17 in Austin, Texas. During the three-day event, Sparkling Ice showcased its fizzy flavor offerings to consumers and participating artists through an interactive mobile display and sampling space.
As part of the sponsorship, Sparkling Ice received brand alignment with the concert series in overall promotions and prominent branding on the SXSW Outdoor Stage banners and entrance gate.
The brand also served as the official beverage sponsorship of the High School Nation Tour for the third consecutive year. Designed exclusively for public school students, the High School Nation Tour is a first-of-its-kind program aimed to provide students with an engaging event featuring live music and interactive presentations that educate teens about careers in the arts.
This year, Sparkling Ice will bring back the popular Spin Art Stations, where participants can create bold spin art on LP records. As a new element to the tour, students will be invited to the Sparkling Ice Mix Station, where they can create a custom recording using DJ mixing boards by Pioneer. In addition to the creative components, students can sample various flavors of Sparkling Ice, including a new flavor set to debut this spring.
"Sparkling Ice is thrilled to have the opportunity to support music and arts in schools as a three-time sponsor of the High School Nation Tour," said Nina Morrison, vice president of community and customer relations at Talking Rain Beverage Co. "We admire HSN's mission and the impact it has had on students and local communities, and we're proud to continue supporting these initiatives through our partnership with this wonderful organization."