Supplier Spotlights: Bake'n Joy, Heineken USA & PepsiCo
Get great content like this right in your inbox.
Subscribe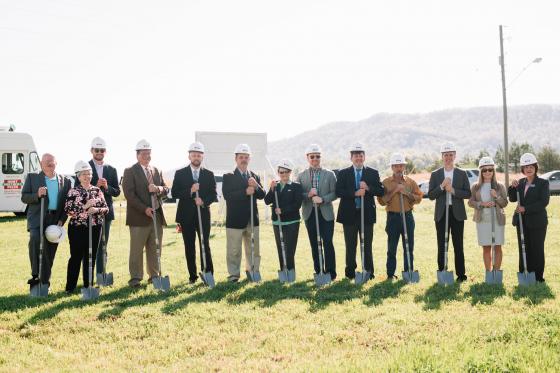 NATIONAL REPORT — While it's important for convenience store retailers to market themselves, new products, services, promotions and other initiatives by c-store suppliers are a major part of capturing consumer interest. Convenience Store News will regularly highlight such efforts in this roundup.
Bake'n Joy
Bake'n Joy's manufacturing facility officially became peanut-free in May.
"With growing awareness around food allergies and anaphylaxis, as well as customer demand for peanut-free products, moving to a peanut-free facility makes good business sense. The transition allows us to safely serve a greater number of customers, and optimistically, many additional consumers," said George Fregone, vice president of marketing and business development.
The company will keep two Peanut Butter Cookies in its product portfolio, but they will be made at a separate manufacturing facility.
Capital One
Capital One formed a national food and beverage specialty banking team. The group serves private, public and private-equity owned clients across the entire food value chain, including producers, processors, manufacturers, distributors and retailers, and provides a broad range of corporate banking products and services such as corporate lending, treasury management, commercial card and more.
"Capital One has been focused on the food and beverage industry for a number of years and we look forward to continuing to serve and grow with our many customers in this dynamic and innovative space," said Paul Baisley, who leads the team. "We made the decision to formalize this vertical so that we can better serve these clients by combining our extensive expertise in the industry with a robust, trustworthy platform."
The team consists of seasoned relationship managers, industry experts and a dedicated and centralized underwriting team to ensure speed and certainty of execution.
"Capital One is known for providing deep expertise and customized solutions to help companies achieve their goals and navigate the changing needs of their industries," said Bob McCarrick, head of middle market banking at Capital One. "Our food and beverage specialty team provides additional value to their customers by understanding the industry nuances and loan structures common in the sector, which leads to better credit outcomes for all parties involved."
dunnhumby
dunnhumby acquired Aptaris Software, a leading enterprise marketing and promotions management company. The acquisition is the culmination of a strategic partnership that embedded dunnhumby customer data science into the Aptaris solution, providing retailers with the only end-to-end promotions management platform in the market.
The acquisition will help retailers compete more effectively in the new data-driven economy by leveraging dunnumby's leadership and expertise in customer data science, the company said.
"We are extremely pleased to welcome the Aptaris team into the dunnhumby family after such a highly successful partnership," said Guillaume Bacuvier, CEO of dunnhumby. "This acquisition is a pivotal step for us in our goal to be the world's leading customer data science company by enabling retailers around the globe to increase revenue and profits by delivering exceptional experiences for their customers.
"We look forward to using our synergies and combined assets to take our customer data science platform to the next level of innovation, and deliver greater value for our clients," he added.
The dunnhumby Enterprise Promotions Management platform combines dunnhumby's customer data science-driven forecasting with Aptaris' innovative workflow and vendor management. The one-stop platform delivers better efficiencies at every stage of promotion management, including providing all the information needed to plan, deliver and measure every promotion within merchant and vendor teams.
Ferrero Group
Ferrero Group partnered with the New York Road Runners organization to host the first annual "Italy Run By Ferrero" to celebrate Festa della Repubblica (Italian National Day). The five-mile race took place in Central Park on June 3.
"Ferrero is committed to being an involved and supportive member of the communities where our brand fans and employees live, work and play. We have a long history of supporting events and programs that foster active lifestyles, which is why we are proud to partner with New York Road Runners for this inaugural event to celebrate Italy in New York," said Aldo Uva, chief operating officer and chief open innovation officer at Ferrero Group.
Ferrero was the title sponsor for the race, which was organized by New York Road Runners under the auspices of the Consulate General of Italy. Other sponsors included Fiat, Lavazza, Technogym and Intesa Sanpaolo.
Heineken USA
Heineken USA announced its sponsorship of NYC Pride and Capital Pride Alliance, demonstrating its continued commitment to the LGBTQ community. The company and its brands will sponsor and participate in pride parades and various other activities in New York City and Washington, D.C.
"We are proud to partner with Heineken USA, another powerful brand that shares our commitment to inspire, educate, commemorate and celebrate our diverse community," said Chris Frederick, managing director, NYC Pride.
For more than 150 years Heineken has stood for openness, believing that the simple act of sitting down and having a conversation over a beer helps bring people together, the company said.
"We're committed to Brewing a Better World, and are always looking for ways to foster inclusion and openness at Heineken and within our communities," said Stephanie Johnston, director of sustainable business at Heineken USA. "For Pride Month and beyond, we'll continue to support the LGBTQ community through our long-standing partnerships and our employee initiatives, for example."
The Hershey Co.
Brookside Chocolate invites women to share their daring dreams for a chance to have the brand make them a reality through "The Ballsy List" contest, a new campaign that featured real women who are writing new chapters in their lives.
Through June 6, women could enter for the chance to win up to $25,000 by sharing the daring move they would like to make this summer at www.BrooksideChocolate.com/ThatsBallsy.
In a national online survey, the top daring items women noted on their own "Ballsy Lists" included:
Take a road trip (61 percent)

Learn a new skill or craft (43 percent)

Learn a new language (25 percent)

Travel solo (19 percent)

Start a new business (18 percent)

Learn to code (10 percent)
"Our most loyal fans are women who aren't defined by age and aren't afraid to try something new. And we get it. Even after 50 years, the Brookside brand still isn't done evolving and perfecting our chocolate," said Kriston Ohm, senior brand manager of Brookside Chocolate. "That's why we're proud to support women making daring, bold and ballsy moves by helping them take the first step in their new journey through The Ballsy List contest."
Hunt Brothers Pizza
On May 9, Hunt Brothers Pizza broke ground on a new distribution center to be operated by Pizza Wholesale of Lexington Inc., in Jenkins, Ky. The 4,648-square-foot facility is scheduled to be completed in October and will allow Hunt Brothers Pizza and Pizza Wholesale to expand their services and better serve their customers throughout eastern Kentucky and Virginia.
"We are grateful for our valued customer partners in Appalachia. Their loyalty and commitment to the Hunt Brothers Pizza brand are the drivers behind this expansion," said Erin Hunt Ferguson, president and CEO of Pizza Wholesale of Lexington Inc. "This new distribution center will help us grow within the area, improve working conditions for our local team, and shorten drive times to allow for more valuable face-time with our Hunt Brothers Pizza locations, ensuring that we continue providing personal, timely customer care.
"We sincerely appreciate the support from Jenkins Mayor Todd Depriest, the Appalachian Industrial Authority, local county judges and the Kentucky Power Co.," he added.
The state of the art distribution center is expected to increase economic growth throughout eastern Kentucky. The center is being constructed by Gray Construction of Versailles, and will sit on four acres in the industrial park located near the Raven Rock Golf Course in Jenkins, Ky. In addition to bringing more production and service, the build will bring an estimated 6,500 hours of construction with nearly half coming from the local workforce.
Krispy Krunchy Chicken
"America's Best Fried Chicken Chain You Probably Haven't Heard Of" rolled out an all-new menu board system that simplifies ordering for customers and meets all FDA regulations requiring calorie information on restaurant menu boards.
"We are thrilled about our new menu board designs," said Krispy Krunchy Chicken Executive Vice President Dan Shapiro. "The products are organized and displayed in a bright, fresh way that will make ordering a breeze for our customers."
"We're also quite pleased with the way we were able to seamlessly integrate the new FDA calorie information regulations into our re-design process. Our team did a great job and we think our customers are going to love it!" said Shapiro.
Mars Wrigley Confectionery
Snickers brand debuted three new limited-edition Intense Flavors in retail stores nationwide: Espresso, Fiery and Salty & Sweet. Each bar features peanuts and caramel covered in milk chocolate, with a bold new flavor twist — espresso, chili pepper or salt-infused.
The new flavors will join the brand's "You're Not You When You're Hungry" campaign, with the new Snickers Intense Flavors corresponding to the hunger symptom on the outside of the packaging: Irritable is Espresso, Wimpy is Fiery, and Indecisive is Salty & Sweet.
The new varieties launched at a pop-up in New York City that featured escape room-style challenges related to each of the three new flavors. Fans had a limited amount of time to complete each challenge and received a Flavor Diagnosis at the end of the simulation, identifying which flavor they need to ward off intense hunger.
Nestlé Waters North America
Nestlé Waters North America is teaming with WWE on a joint campaign that encourages consumers to live a healthy lifestyle and "choose water."
It kicked off with a sweepstakes that asks consumers to share the reasons they choose water. Consumers can enter by following WWE's Twitter or Instagram accounts and tweeting or posting a message using the hashtags #ChooseWater and #Sweepstakes, or by signing up at www.wwe.com/choosewater.
The winner will receive a trip to SummerSlam on August 19, which includes tickets to the event, roundtrip airfare and three nights' hotel accommodations.
WWE and Nestlé will also release custom, co-branded, digital videos, featuring WWE Superstars Charlotte Flair, Natalya, The New Day, Sin Cara and Titus O'Neil. The videos will encourage fans to show how they #ChooseWater and highlight the benefits of staying hydrated. They will be distributed across WWE's and Nestlé Waters North America's digital and social channels.
"At Nestlé Waters North America, we are committed to helping people lead healthier lives," said Tara Carraro, chief corporate affairs officer, Nestlé Waters North America. "As a family-friendly leader in entertainment, WWE is the perfect partner to help reach families across the country. We're proud to be working together to encourage families to choose water — whether tap, filtered or bottled."
PepsiCo
Mountain Dew brand launched its "Give Your Head a MTN DEW KICKSTART" campaign, which features actor and comedian Kevin Hart. A series of 15-second spots will show what's going through his head when he's getting pumped up with a MTN DEW KICKSTART.
"People always wonder what goes on in my head and I don't blame them. There's a whole lot going on in there folks, and now you finally get to see what pumps me up — spoiler, it's me," Hart said. "What's great about this MTN DEW KICKSTART partnership is that we get to have fun with it. Between bringing a fan courtside at a NBA Playoff game to filming these commercials, I'm proud of the work we're doing and hope the fans will enjoy it, too."
The commercials are part of a year-long partnership that includes a 360-degree marketing campaign (TV, digital, social and experiential) and integration with Kevin's Irresponsible Tour.
"These commercials perfectly capture the energy Kevin Hart is known for, while depicting the refreshing boost fans can expect from MTN DEW KICKSTART," said Chauncey Hamlett, senior director of marketing, Mountain Dew. "You drink a MTN DEW KICKSTART and it's as if there is a little Kevin Hart inside your head pumping you up, fueling your work ethic in pursuit of whatever it is you're chasing.
"We love the parallels between Kevin's mentality and our brand, and the collaboration on real-time opportunities and larger campaigns like this have been second to none," he said.
PepsiCo also celebrated the launch of the Pepsi Generations summer music campaign with the debut of its "This Is the Pepsi" commercial featuring singer/songwriter Dierks Bentley. Additionally, Pepsi Stuff is offering fans exclusive music giveaways, featuring a chance to win tickets to Bentley's Pepsi-sponsored 2018 Mountain High Tour and private meet-and-greets.
Pepsi is also partnering with CMA Fest, the Ultimate Country Music Fan Experience in Nashville, Tenn., to bring Bentley onstage to collaborate with a country music legend, and is celebrating this summer with the continuation of this year's global creative campaign, Pepsi Generations.
Smashmallow
The maker of premium snackable marshmallows and crispy rice treats kicked off a mobile tour showing consumers how to "S'more Better" this summer. From June 8th through Labor Day weekend, Smashmallow will bring an elevated twist to this classic all-American treat at events, retail locations and in select neighborhoods nationwide, with special appearances on National S'mores Day on August 10, the company said.
The S'more Better experience will offer complimentary s'mores showcasing the brand's natural and organic mallows in signature flavors such as cookie dough, mint chocolate chip, cinnamon churro and strawberries & cream paired with better-for-you chocolate and graham crackers from partners like Ghirardelli and Annie's Homegrown.
"We're thrilled to be hitting the road this summer, bringing the S'more Better experience to fans around the country," said David Lacy, CEO of Smashmallow. "S'mores are such a nostalgic summertime favorite and we feel our mallows are the magic ingredient that provide consumers a fun, flavorful and creative way to enjoy this classic treat in a more mindful manner than ever before."